Drone Regulations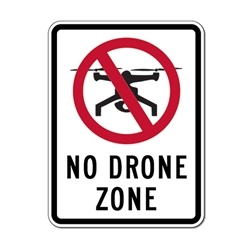 Dead Horse Point is a small state park that often experiences high levels of visitation. In order to protect peoples' privacy and enjoyment, along with the well being of wildlife, drones are prohibited from March through October of each year. 
Between November 1st and February 28th/29th of each year, drone use is permitted by permit only.  Permits cost $10 and must be filled out at the visitor center (open daily 9 am-5 pm) before operating.
Permits are valid for one calendar day from 9 am of the date of purchase until 9 am of the date after.  Additional permits must be acquired for more days.
Permitted operators must follow special regulations to respect the traditional visitor experience of Dead Horse Point State Park and protect sensitive wildlife resources.  These regulations are:
The unmanned aircraft:
will not fly higher than 400 feet above the ground
must be kept in eyesight of the operator at all times
will not fly over people and vehicles (moving or stationary) and remain a minimum of 50 feet from individuals and property
will not fly within 200 feet of the large shelter or the viewing platform at the Point
will not be flown over park buildings or structures
will not intentionally disturb or harass wildlife or other park visitors
will not be flown in high winds or adverse weather conditions
will not interfere with park rescue operations or programs
will not fly below the canyon rim
Park staff has the authority to enforce regulations and check permits at any time and violations of the rules can result in a revocation of permit privileges.
NOTE: Because of the high use by visitors and concentration of structures, drone operation at the main viewpoint of Dead Horse Point is illegal.  Operators must hike at least 200 feet and get away from the developed rim to comply with regulations.