Notice: The Bureau of Reclamation, is studying potential upgrades and enhancements to Jordanelle State Park. The study team has completed a draft Environmental Assessment (EA) to determine the environmental impacts of these potential upgrades and would like your input on the EA. Click here to learn more.
Notice: October 4th water will be turned off in the Highland day-use, Lariat group site, Juniper campground, and Cedar Point day-use area. The dump station and other areas of the park will still have potable water available.
Welcome to Rockport State Park!
The gates at Rockport close between 11 pm and 6 am.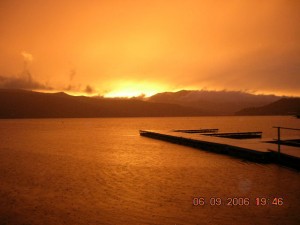 Find first-rate, year-round recreation at this northern Utah destination.
During summer, fish, boat, and water ski on Rockport Reservoir. Tent or RV camp in one of five developed and primitive campgrounds. During winter, ice fish and access nearby snowmobile trails.
Click Here for Current Park Conditions and Webcam
---
Check out our 3-D Archery Range complete with full size deer, bison, elk, bears, and more!
Learn More About Rockport
Check out our Rentals & Food!
Camping Reservations