Fire Restrictions
This page will be updated as more information becomes available. Consult the table at the bottom of this page for info on specific state park fire restrictions.
---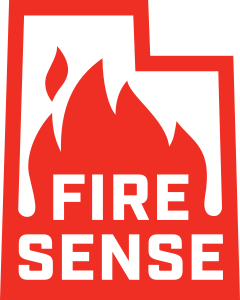 Utah wildfire prevention starts with #FireSense
Sitting around the campfire with friends and family is one of the most popular camping activities around, and for good reason. It's hard to beat an evening of roasting tasty treats over the flames while swapping stories with fellow campers. However, it's important to make sure you're enjoying your campfire responsibly.
Only start a fire in an approved fire pit and in a location allowed under local fire restrictions.
Make sure your fire is completely out before walking away; feel it with the back of your hand to make sure it is cool.
Never leave your fire unattended.
Don't start fires on a windy day, and always have water and extinguisher nearby.
Learn more about how you can prevent wildfires. #FireSense is common sense.
---
Current Fire Restrictions at Utah State Parks
Updated: 07/05/2023 at 10:33 A.M.
Due to extremely dry conditions, many state parks are currently under fire restrictions.
Fire restrictions can limit where visitors can have campfires as well as what types of fires or camping appliances may be used.
Table Key:
No Fire Restrictions: You are allowed to have a campfire at this park. Please follow all park rules regarding when and where fires are allowed for that specific park.

Stage 1 Restrictions: No open fires of any kind except within established public facilities in improved campgrounds and picnic areas.

Stage 2 Restrictions: NO OPEN FIRES OF ANY KIND — even within an established fire pit. Devices using pellets, pressurized liquid fuel, or gas (stoves, fire pits, grills, heaters, lanterns, etc.) that include shut-off valves are permitted when used in an area at least three feet or more from flammable material
---
Learn more about statewide fire restrictions here