Attention:    The Haute Route Bike Event from Kodachrome Basin State Park to Cedar City, Utah will take place on the 14th of September. The race will start at 9:00 A.M. The road in and out of the park will be closed approximately one hour from 8:30 A.M. to 9:30 A.M.
Welcome to Kodachrome Basin State Park
67 monolithic stone spires, called sedimentary pipes, accentuate multihued sandstone layers that reveal 180 million years of geologic time.  The color and beauty found here prompted a National Geographic Society expedition to name the area Kodachrome, after the popular color film, in 1948.
New for 2018!!!!!!
Full service laundromat: See amenities tab for details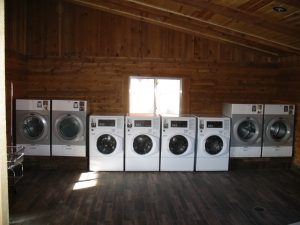 Camper style bunkhouses: See camping tab for details