NOTICE: Park open. Visit the Utah State Parks COVID-19 webpage for updated information.
Please remember to practice responsible recreation when you visit the park  – maintain 6 feet of distance between individuals whenever possible, wash your hands often and or use hand sanitizer when water is not available, and keep facilities clean.
Welcome to Green River State Park
Rest under a canopy of cottonwood trees or accept the challenge of a nine-hole golf course on the banks of the Green River. The park is a starting point for boaters adventuring through Labyrinth and Stillwater canyons.  The annual Green River Melon Days Festival occurs on the third weekend of September.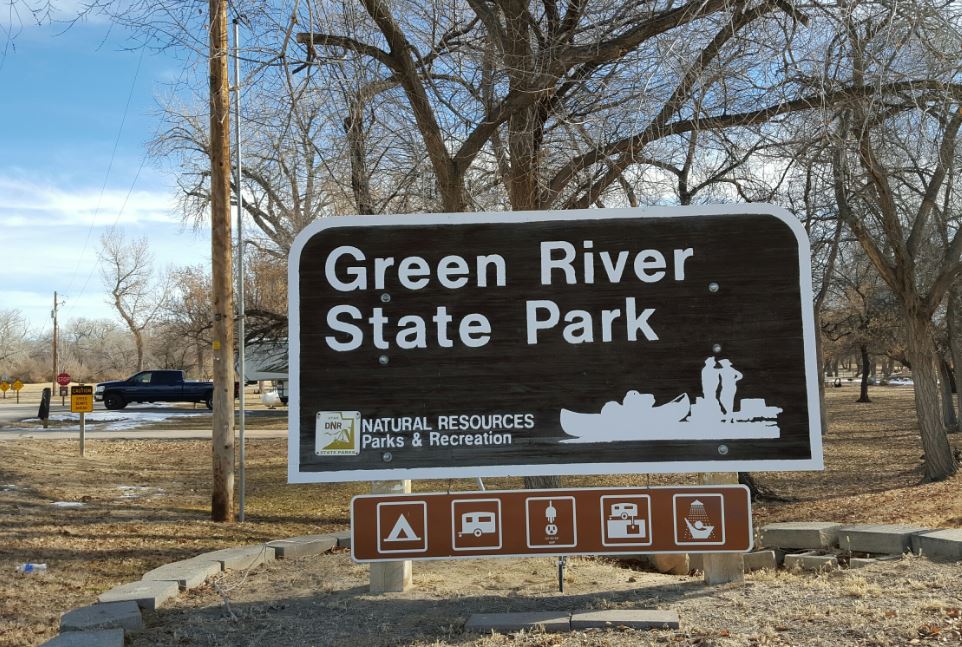 Camping at Green River State Park