Night Sky
Night Sky at Dead Horse Point State Park
With the harnessing of electricity and the invention of the lightbulb, the world would never be the same.  Night became a tamed force, cities dominated as home of the people.  Along with this, one of the most ancient connections humanity has had with the natural world has become less predominant in our lives.  The night sky, familiar, necessary and mysterious at the same time, disappeared from the catalog of what all needed to know.
In counterpoint to this, southern Utah has remained a last refuge for dark skies, skies that rival those our ancestors saw.  Dead Horse Point State Park, recognized as an International Dark Sky Park in 2016, is one of the most active and accessible areas to stargaze in the Moab area.  Its high plateau location, mountains far in the distance and cities out of sight yields a nearly full view of celestial sphere.  Park staff routinely provide programs celebrating the night sky, from walks under the full moon to gazing through telescopes at objects millions of light years away.  Whether you want to enjoy by yourself or join a ranger, Dead Horse Point State Park is a premier spot to see the skies our ancestors wondered over and survived with.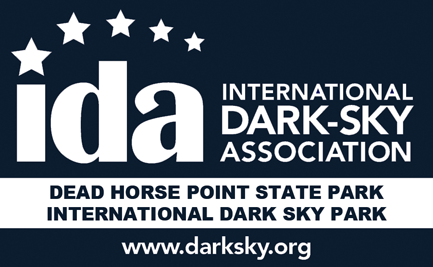 ---
Upcoming Programs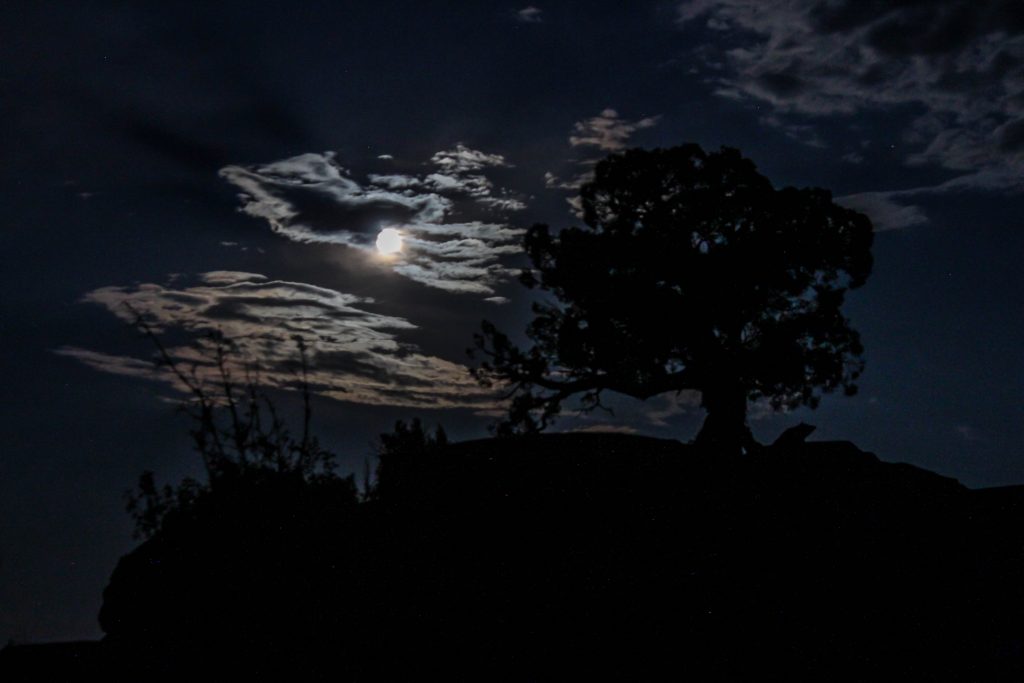 April 28th- 8:30pm
Full Moon Hike
Join a ranger for a hike under the light of the full moon.  Arrive around 8:30 and expect an hour long hike over easy terrain.  Bring a headlamp or flashlight (but don't expect to use it), warm clothes for chilly conditions and sturdy hiking footwear.  Hike meets at the Visitor Center and will travel a portion of the East Rim Trail.  Park entrance fee required.

May 5th, 2018 : 9:00pm-11:00pm
Cinco de Mayo Star Party
Join rangers from Dead Horse Point, Arches and Canyonlands National Parks for a celebration of southern Utah's dark skies!  Party will include a brief program, constellation tour and telescope viewing.  Meet at the Arches National Park Visitor Center. Bring camp chairs to sit on, red lights to walk around, warm clothes for chilly conditions and a desire to discover!