Wingate Campground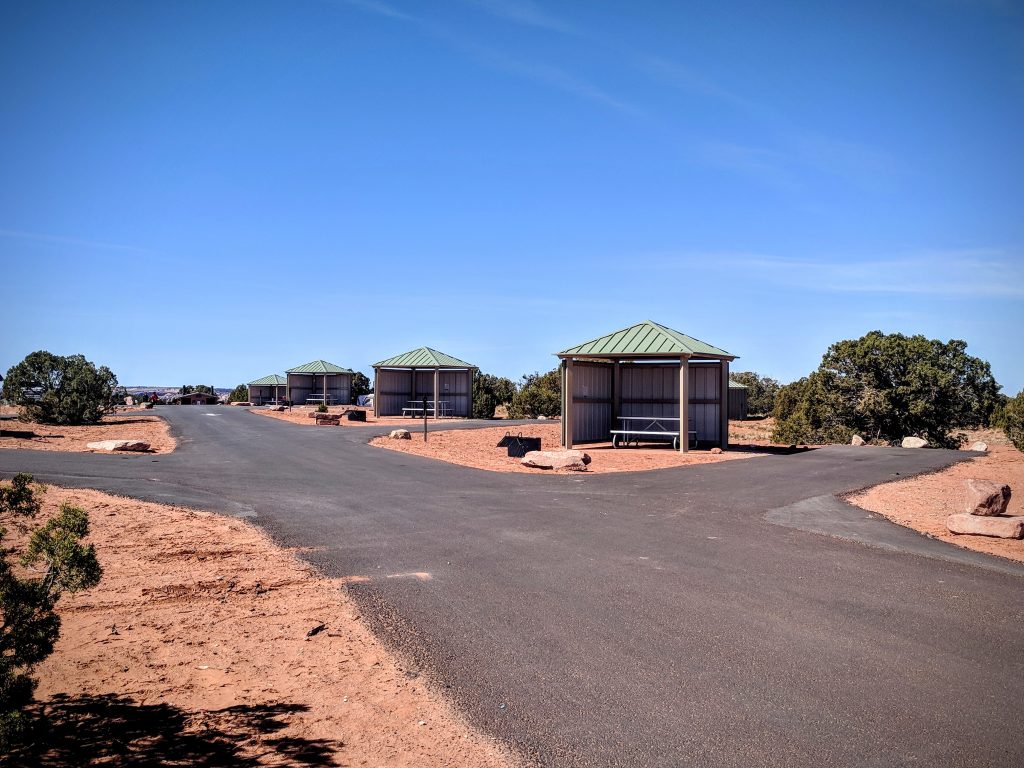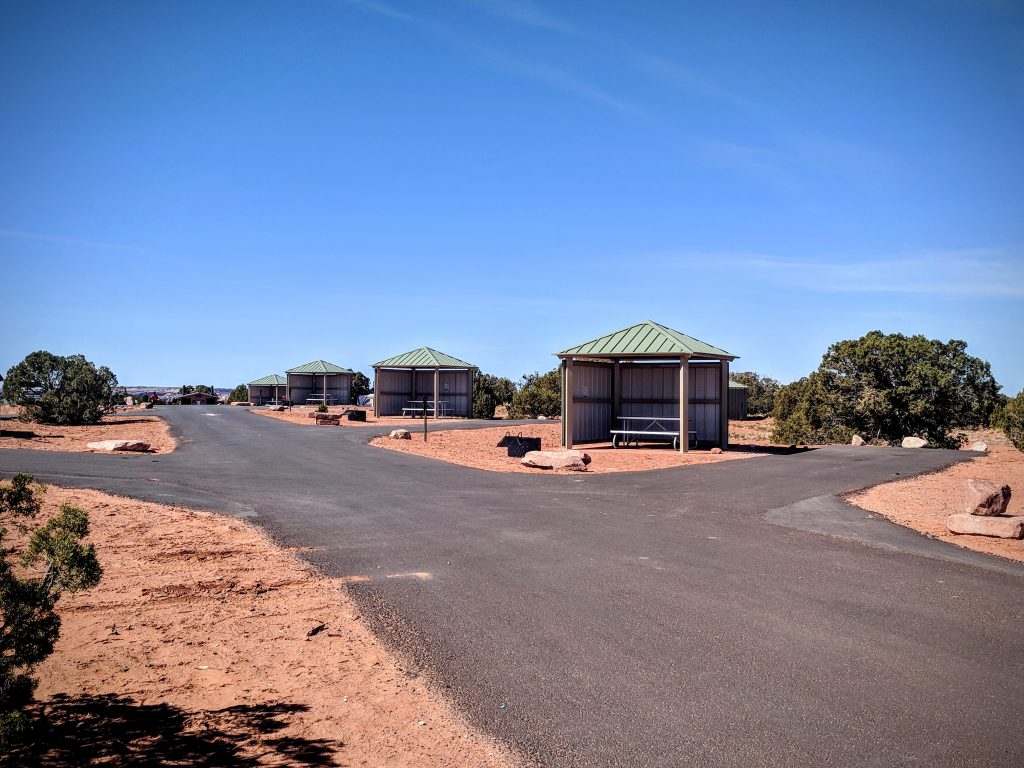 New in 2018, the Wingate Campground sits atop the mesa with far-reaching views of the area's mountain ranges and deep canyons.  This campground contains thirty-one (31) campsites, twenty (20) of which have electrical hookups that support RV, or tent campers, while eleven (11) are hike-in tent-only sites.  All sites have fire pits, picnic tables under shade shelters, and access to bathrooms with running water and dishwashing sinks.  RV sites will accommodate vehicles up to 56′ and there is a dump station at the entrance to the campground.
If sites are not reserved, they can be bought first-come-first-served at the park on the day of arrival.  Advanced reservations can not be made from the park.
The Wingate Campground also holds four yurts.  Visit our Wingate Yurt page for more information.
A maximum number of 8 people and one "camping unit" are allowed at each site. Dead Horse Point State Park has defined "camping units" as RVs, camping trailers, pop-up trailers, sprinter vans, and any other vehicle that has been built, or augmented, for the sole purpose of long-term camping. A combination of one camping unit and tents may be used as long as the tents are only on the tent pad or asphalt section of the camping site. No exceptions to these standards.
31 Sites/20 RV & Tent/11 Hike-In Tent Only/2 are ADA Accessible 
RV Campsites: $50.00 per night
Hike-In Tent Only Campsites: $40.00 per night. These sites are closed from December through mid-February.
Extra Vehicle Fee: $20.00 per night  (there is a maximum of 8 persons per site)
Check-in: 3:00pm      Check-out: 12:00pm
Click here for a map of the Wingate Campground.
Things to Know
Water is not available to fill up RVs.  The water table is too low for a well so the park must truck it up every day.  The closest town to fill up at is Moab, UT.
Pets must be leashed and attended to at all times while outdoors.  Pets may not be left outside unattended. Dog waste bags are available throughout the park.
Fires are permitted in the established fire pits of the park; however, wood can not be gathered from the environment.  Bundles of wood are sold at the Visitor Center and Entrance Station or in Moab.
Keep your campsite clean.  While we are not in "bear country," any animal that gets human food can become a nuisance animal.  Food and trash must be kept in hard-sided containers or vehicles.
There is access to the West Rim Trail that can be accessed next to Yurt #9 and there is a trail by Yurt #6 that will connect hikers to the Kayenta Campground and a path to the Visitor Center.
All campsites in the park require a reservation.
We do not have a gate that closes at 10:00 pm, but quiet hours are maintained from 10:00 pm to 7:00 am.
To make a camping reservation, contact Reserve America at 1-800-322-3770, or visit www.reserveamerica.com.