Events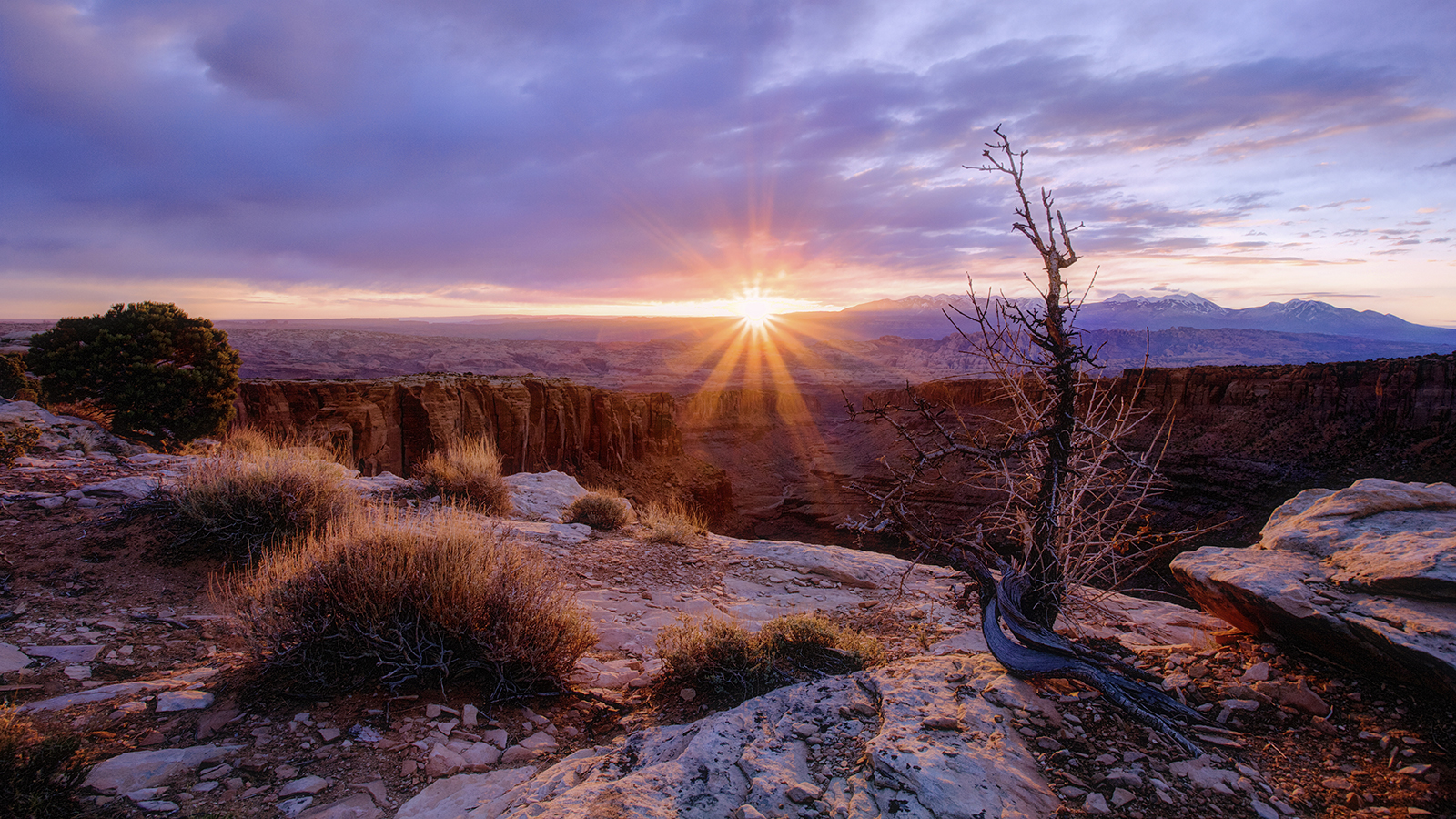 EXTENDED!  September 2- February 29th: Moments in Nature – The Bighorn Gallery at Dead Horse Point State Park is exhibiting images by Utah wilderness photographer Chad Dutson.  The exhibit, 'Moments in Nature' features both popular and unique perspectives of diverse landscapes discovered throughout the United States and Caribbean: desert, forest, and coastal scenes.  For more information please call 435-259-2614.
First Day Hike to Bighorn Overlook- January 1st 2016
Join Ranger White on an moderate difficulty 2.5 mile, family-friendly hike to Bighorn Overlook. This overlook features ephemeral pools leaving the sandstone looking like Swiss cheese.The trail is uneven, sometimes snow covered, and icy during January but the view is amazing! Participants should meet at the visitor center at 12:45 for a 1 p.m. departure. For more information, please call (435) 259-2614.
Dead Horse Point State Park's Annual Christmas Bird Count will be held January 2nd from 8 a.m. until 5 p.m.A streak of blue flashes between the green juniper and pinyon trees. The laughing call of pinyon jays fill the air. It's time for the park's annual Christmas Bird Count. Calling birders of all skill levels to join in this exciting count. The vistas along the routes are breathtaking. To sign up for the count, please contact Crystal White at (435) 259-2614 or crystalwhite@utah.gov