Visitor Center Art Gallery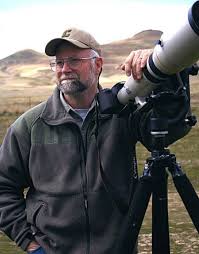 Photography by Kelly Thurgood will be featured in the Antelope Island Art Gallery through November 30.
K.J. Thurgood grew up in Orem, Utah. He loves living in Utah because of the extreme diversity of the state. Utah provides easy access to daily snapshots of incredible birds, amazing wildlife, and natural landscapes. This type of diversity almost always leads to an exceptional photo or sculpture.
K.J. Thurgood is married to Debbie Cullimore from Orem, Utah. They have been married for 35 years. K.J. and Debbie have four children, Wendy Jo, Katie, Camille, and Jamie. KJ's number one priority has always been his family and he is thankful for their encouragement to pursue his love of photography, carving and sculpture.
Keep in mind that although Kelly Thurgood resides in Utah. His art (bronze, wood, and photography) resides in galleries, museums and private collections throughout the world.
We will begin accepting applications for 2019 Gallery openings through November 30th.  Please contact tackley@utah.gov for more information.