2020 Spider Festival (Virtual Version)
August 3, 2020 – August 8, 2020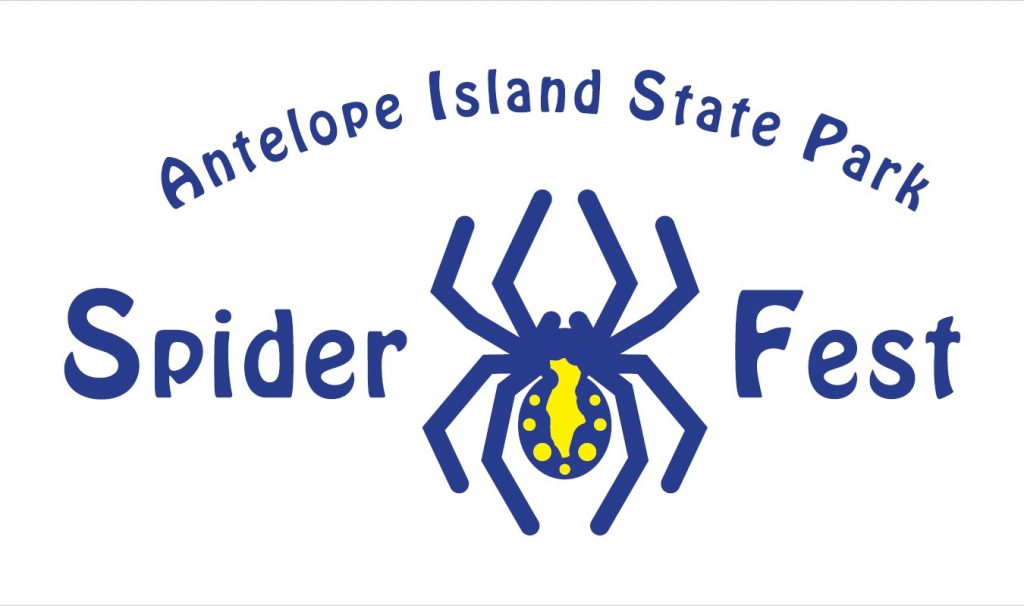 In an effort to provide both a fun AND safe event for everyone, this year's Spider Fest will be (mostly) a virtual event. With this change, we will be extending the event to a full week of activities! Bookmark this page for quick access to all of the fun and exciting virtual tours, crafts, walks and other activities that will be posted all week long!
---
At Your Pace Events
Costume Contest
Time to get creative again! During the week of Spider Fest, gear up in your own spider costume and take a picture of yourself participating in some spider activities at home or on Antelope Island. More information on how to submit your costume can be found here! We will have a friendly costume contest with winners announced Saturday, August 8 on our Spider Fest Facebook Event page!
Photo Contest
Submission deadline: July 1 – August 1
Over the past month we received several spider submissions for our collection. You can check those out here in our smugmug virtual gallery. Even if you missed out on the deadline for submitting your photos for the contest, you can still send us your photos for display on our Facebook page. Winners of the photo contest will be announced on the Spider Fest Facebook Event page on August 8, 2020.
Spider Crafts and Activities
A new spider craft or activity will be presented each day beginning Monday, August 3 through Friday, August 7. Watch and complete as many of these as you would like. A list of these presentations can be found in the schedule below. Share your experience with us by taking a picture of you and your craft and posting them to the Spider Fest Facebook Event page for all to see!
Spider Poetry
Enjoy poetry in the park all week. Original poems submitted by Spider Fest fans will be on display throughout the park – posted on restroom doors or written in chalk on sidewalks. See how many of these you can find, then head over to the outdoor amphitheater at the visitor center and find the Poetry Drop Box (starting 8/4) to submit your own spider inspired poem. Finally, plan to tune in on Saturday August 8 for a poetry reading by some of the authors. Details on this presentation can be found below under "Scheduled Presentations".
Scavenger Hunts
Check out the various scavenger hunts linked below. Whether you want to come out to Antelope Island, visit one of our partner sites, or stay close to home, you can download the scavenger hunt (or hunts) of choice, and start searching! Share your experience with us by taking a picture of yourself doing the scavenger hunt and post those to our Spider Fest Facebook Event page!
iNaturalist Observation and BioBlitz!
Help grow citizen science and expand our understanding of the spiders we have in Utah! Use the citizen science tool iNaturalist (see presentations on Monday, August 3) to log as man different spider species as you can as part of the state-wide Arachnid BioBlitz. These can be recorded from anywhere in the state! Let's see what we can find!
All Arachnid photos taken and added to iNaturalist between 8/3-8/9 will be automatically added to the 2020 Spider Fest BioBlitz Project.
Spider Fest Goodie Bag!
In past years we have sold Spider Fest T-shirts. This year, we have created a unique and spider-specific neck buff! We also have other fun goodies to add (stickers, tattoos).
Tell us how you participated in Spider Fest this year by filling out this form and we'll send you details on how/where to pick up a free goodie bag! (while supplies last) Qualifying activities include participating in at least three of the following:
Submitting a spider poem
Completing scavenger hunts
Submitting observations using iNaturalist
Tuning in to one or more virtual presentations
---
Scheduled Virtual Presentations
Check this list at the appropriate date for a link to the presentation listed. Presentations are subject to change, so check here often.
Thanks to: Swaner EcoCenter, Natural History Museum of Utah, Eccles Wildlife Education Center, Great Salt Lake Institute at Westminster, Thanksgiving Point, Ogden Nature Center, Gossamer Labs, Utah's Hogle Zoo, Utah State University and Friends of Great Salt Lake for these presentations and resource materials!
---
Other Educational Resources
Spider Photography: Safely and Ethically
What better way to preserve the memories of the spiders you discover than by taking their pictures? This Ethical Photography guide will help you capture those memories without harming the spiders, their webs or their habitats.
Antelope Island Spider Fest Spider Facts
The Value of Spiders
Orb Weaver Spiders
Cob Web Spiders
Funnel Weaver Spiders
Jumping and Stalking Spiders
Mimicry and Camouflaging Spiders
Spiders – General Info (USU)
Hobo Spiders (USU)
Common Spiders of Antelope Island State Park
Thank you for joining us for the 2020 Antelope Island Spider Fest!