Rentals & Food
Lofty Peaks Adventures 
Settled by Swiss immigrants, Midway is a quaint mountain town with cottages and shops, showcasing its Swiss heritage. It sits on the eastern side of the Wasatch Range within 30 minutes of Park City, and provides an idyllic escape from the more busy and populated Salt Lake City and Sandy areas.
Popular with vacationers, this region boasts year-round activities, including ATV and snowmobiling trips.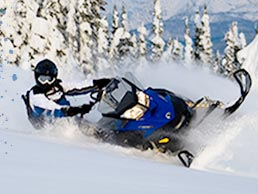 Lofty Peaks offers one of the best ways to experience the outdoors in this part of Utah — on an ATV or snowmobile! Request a reservation on one of the guided tours for a premium excursion into the mountainous backcountry.
If you're feeling more adventurous, rent an ATV and map out your own path. Over 100,000 acres and a variety of different terrains await leading you to stunning scenery along the miles of snowy terrain and expansive panoramic views from the top of the mountain — 11,000 feet up!
So, what are you waiting for?! Plan your next fun excursion with an ATV or snowmobile trip from Lofty Peaks!
Check Out Lofty Peaks Adventures!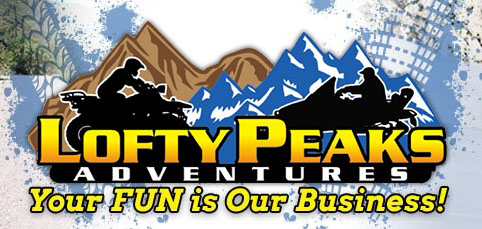 Ski, Snowshoe & Fishing Pole Rentals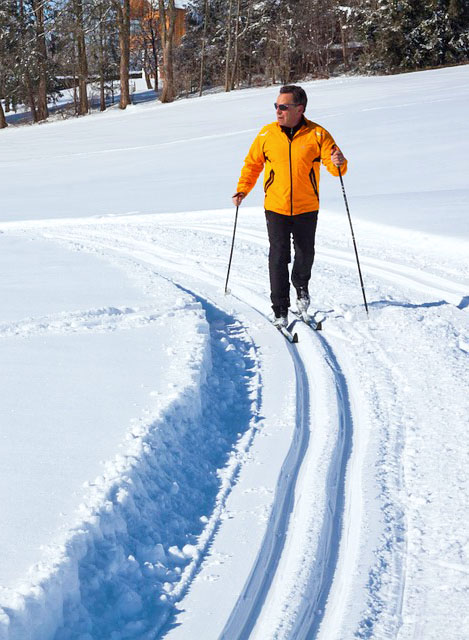 Just because you don't own the gear doesn't mean you need to sit out on the fun. Head on over to our Visitor's Center at the park and you can rent cross country skis, snowshoes and fishing poles at very affordable prices.
So whatever the season, whether it be snowy or sunny, there is something for you!
Cross Country Skis: $12 a day; includes poles, boots and skis. $15 for overnight rentals.
Snowshoes: Adults $6, Children $3. Overnight rentals are $10 for adults and $7 children.
Fishing Poles: $3 per-day and only three poles per-family.
Access to the snowgroomed track has an additional fee of $2 per-day.
Wasatch Mountain Cafe and Soldier Hollow Grill 
Visiting Wasatch Mountain State Park and feeling those hunger pains? Well, no matter what end of the park you're at there are some delicious options available for you!
Located inside the Wasatch Mountain Golf Course, the Wasatch Mountain Cafe is the perfect place to grab a delicious burger after taking some runs on our premiere ski courses or swinging your worries away on the golf course. Open for breakfast, lunch and dinner 7-days-a-week, 6:30 a.m. – 8 p.m.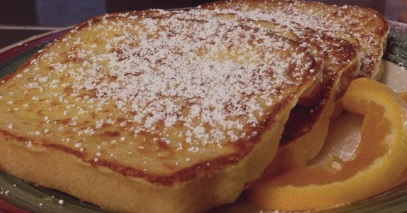 If your spending your day at the Soldier Hollow Golf Course, be sure you stop by the Soldier Hollow Grill where they spcialize in hamburgers and fries that are ground and cut fresh on site.
Offering spectacular views, exceptional service, and wonderful food, Soldier Hollow Grill is perfect for any occasion.
Check out Wasatch Mountain Golf Course!