Camping at Goblin Valley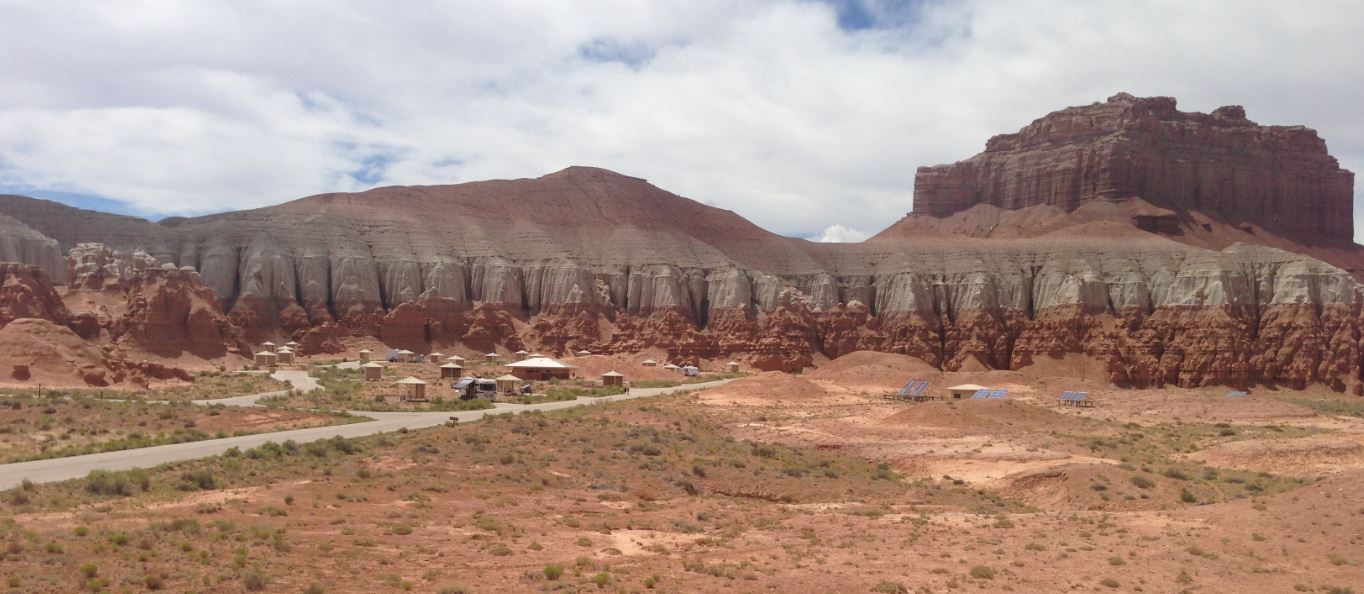 The campground at Goblin Valley State Park consists of 25 sites and two yurts. The campsites are divided into ten walk-in tent pads, fourteen RV spaces, and one group site able to accommodate up to 40 people and 10 vehicles. All sites contain a picnic table, a metal fire ring, and shade shelter. There are no electrical hookups in Goblin Valley State Park. 
The camping charge per night is $45.00, which includes the park's entry fee. An extra vehicle may be brought in for an additional $20.00 per night. While not located in the Valley of Goblins itself, the campground is nonetheless surrounded by interesting rock formations that invite exploration of their own.
For a visual tour of our campground, courtesy of www.seemycampsite.com, check out the video below.
For those wishing to stay in a higher level of comfort, consider one of the park's two yurts – modeled after traditional nomadic tent dwellings of Central Asia. Constructed in 2011, the yurts at Goblin Valley were the first of their kind in the Utah State Parks, and their popularity has since caught on elsewhere.
Each is furnished identically and is equipped with both heat and air conditioning. Sleeping arrangements include a single bed bunked on top of a double bed, as well as a futon couch. A table with four chairs is provided inside, and reclining deck chairs are available for outdoor relaxation. For cooking, an outdoor grill is available along with propane free of charge.  A maximum of two pets (dogs only) are allowed in the yurts for a fee of $20 each.
For current yurt rates and availability, or to make a camping reservation, please visit the website www.reserveamerica.com, or call the reservation hotline at 1-800-322-3770.