Current Conditions
Last Updated: December 7, 2022
Learn more about other Utah State Parks boat ramp conditions HERE.
---
Fishing Report: Unstable ice, no report due to no fishermen.
Water Level: 63%
Ice Conditions: Unstable Ice.
"Ice is Never 100% Safe! — Do not judge ice safety on thickness alone. Ice does not form or maintain a uniform thickness. Snow, wind, slush, temperature, and other factors can cause ice thickness and strength to vary greatly, even within inches. Recreate on ice at your own risk and verify ice thickness as you head out. Click here to learn more ice safety tips."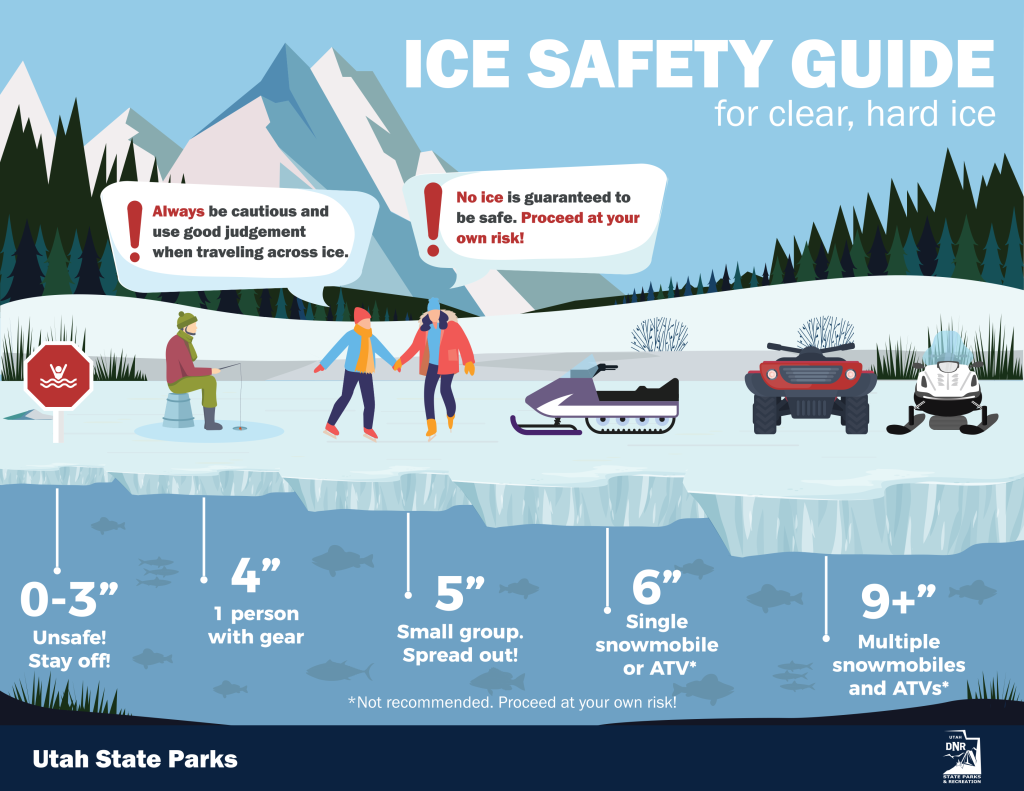 Boat Ramp: Courtesy docks have been removed for the season and the wedge dock has been removed due to freezing temperatures on the ramp.
---
Day-Use Areas
Archery Course: Closed
Pinery: Closed
Highland: Open
Cedar Point: Open
---
Campgrounds: All campgrounds are first come first serve until May 1, 2023. You can make reservations four months in advance for campsites and eleven months in advance for group campsites.
Juniper: Closed for winter.
Crandall: Open
Twin Coves: Open
Cottonwood: Open
Pinery: Closed for winter
Riverside: Closed for winter
Dump station: Open. Water is potable. ( If you are not camping in Rockport please do not fill up your water tanks. Our well is struggling to keep up with our water demands. You can use the dump station if you are not camping but you need to pay the day-use fee).
Fire Restrictions: Fires are allowed in designated fire pits, all campsites have fire pits.