Rentals & Food
The Docks at Yuba
Whether you are looking for a new adventure or just left behind some snacks, The Docks has you covered!
Looking for some water toys as well? No problem, The Docks also has eight different motorized watercraft for you to choose from. Those looking for something more organic and human-powered can also choose from a variety of paddleboard and kayaking options. Don't forget your life jacket!
Stop by the store afterward and cool down with some refreshing ice cream and snacks. If you're planning on staying the night you can grab some firewood while you're here.
For Yuba Docks reservations call (435) 219-8507
Learn More About The Docks at Yuba!
---
Utah Camping Company
Why waste your entire trip preparing and setting up camp? Let Utah Camping Company do the packing, hauling, and pitching.
From trailer and canvas tent campsite delivery to camping gear packages and individual gear rentals, we've crafted experiences that let you enjoy all the best things about camping, effortlessly.
When you rent with UCC, you get to spend your time with family and friends in the places you love knowing you have everything you need.
Check Out Utah Camping Company!
---
Arrive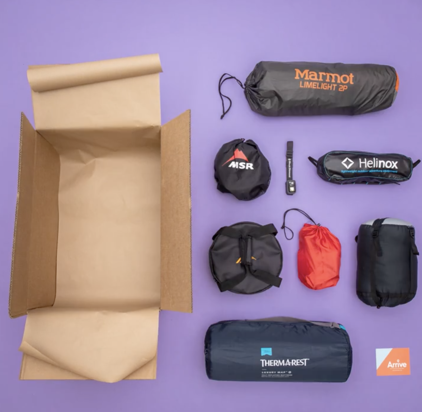 Rent Gear with Arrive Outdoors. Plan ahead for your trip by renting the gear you'll need from Arrive Outdoors! Arrive Outdoors supports camping, backpacking, skiing, snowboarding, snowshoeing trips, and more.
Renting saves you up to 90% compared to buying new, without having to worry about storing or maintaining your gear when you leave the outdoors.
Reserve for free. Receive anywhere. Return for free.