Events
Yuba State Park Event 2018
July 14th sixth annual Sand Castle Building Competition: Put your artistic sand castle building skills to the test.  Join us at North Beach at 1pm.  Registration will begin at 12:00 pm.  Prizes to the top 5 castles in Adult INDIVIDUAL and TEAM builders.  There are also categories in kids' individual and team.   Park entrance fees apply.  ($5 per INDIVIDUAL TEAM and $10 per multi person TEAMS.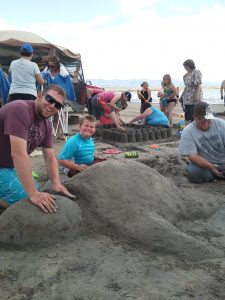 August 11th Military Appreciation Day!!! Yuba State Park will be honoring the men and women of our armed forces.  All current, past and veteran military with their families get in the park for fee day use.  We will also be putting on a free breakfast for them (pancakes and sausages).  There will be a pancake eating contest with prizes for the winners and a flag ceremony.  Flag ceremony starts at 7:30am by the boy scouts and the breakfast goes from 8am-10am.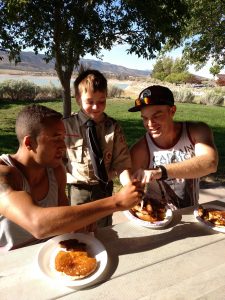 September 15thCamp Yuba Triathlon: Compete in an Olympic or Sprint distance triathlon.  This is an ongoing yearly event, extremely organized and very fast and fun. Please contact racetri.com/camp-yuba/  for information.
4thAnnual Yuba DOG RUN!!! October 20th
Yuba State Park willhost the 3rd annual Run with a Dog5k!! Participants and their furry friends can run or walk along the 3.1-mile course through the park, starting and ending in the Oasis Campground. Well behaved and currently vaccinated dogs are allowed, but must be leashed (and muzzled if necessary).  Entrance fee of $20 to $30 includes a long or short sleeve t shirt. After the race enjoy refreshments, awards, raffles and doggies treats for your K-9 companions.  Register through active.com by going to,http://www.active.com/levan-ut/running/distance-running-races/yuba-5k-dog-run-2018
You can also register the day of the event at the park.  The event starts at 10am in the parking lot across the street from the Oasis campground.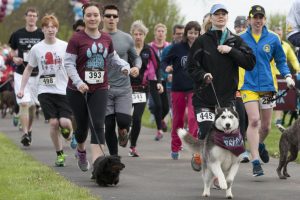 For questions or comments please visit us at    yuba@utah.gov  or call us at (435)758-2611 or check us out on face book at www.facebook.com/yubaSP
Updated 05-16/18