Events
Dark Sky Event & Stargazing with Telescopes!
Saturday, May 28th, 2022: 9 PM – 11 PM
Gunlock State Park is working to preserve and protect our exceptional views of our starry night sky!
At this event, we will learn about the importance of dark skies and light pollution's impact on humans and the environment. After a dark sky presentation, we will have the opportunity to gaze at galaxies, nebulae, and other deep-sky celestial objects! It will be a nearly-New Moon phase this night which will offer beautiful dark skies! Park staff welcome volunteers from the University of Utah and the St. George Astronomy Group to co-host this event. We will provide high-powered telescopes for your viewing pleasure!
Meet at the Gunlock Marina Boat Ramp. Day-use fee applies to attend.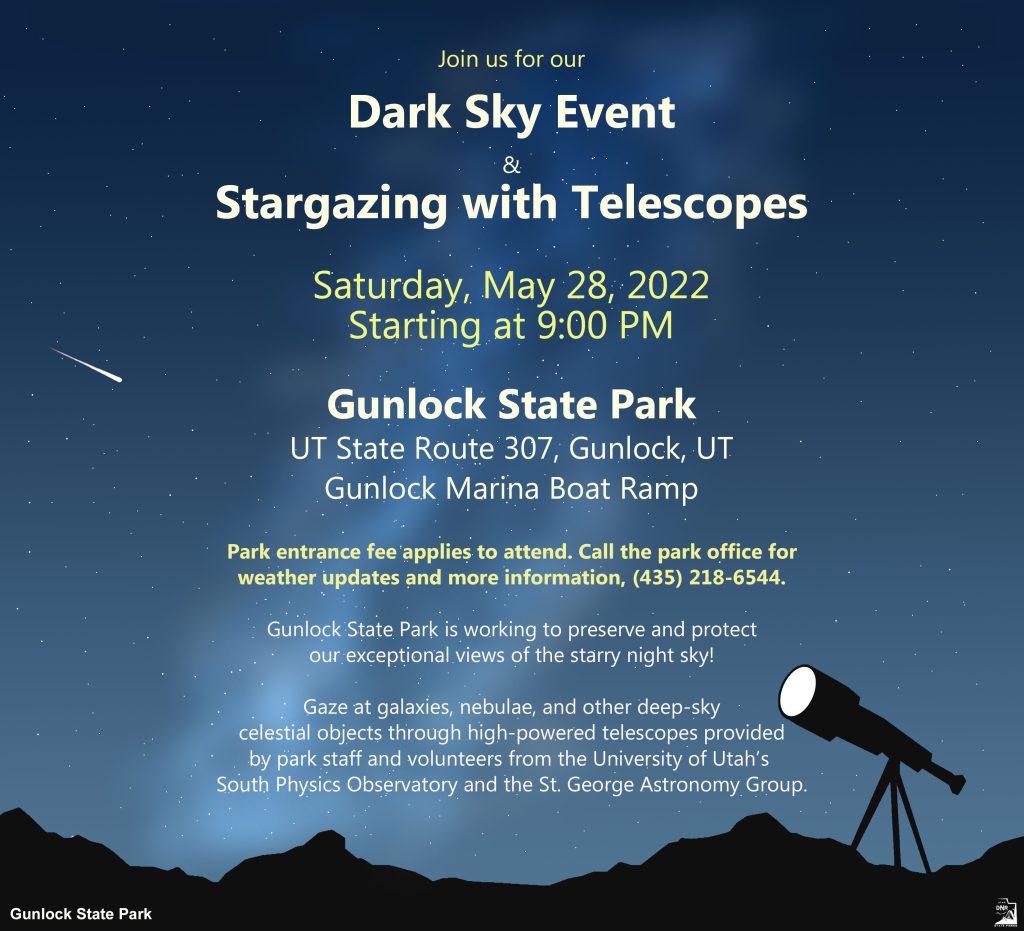 ---
More coming soon!