Events
Take a look at our 2019 Program Calendar and Download it today! For more detailed overviews of events and listings for other interpretive programs look at the event descriptions below.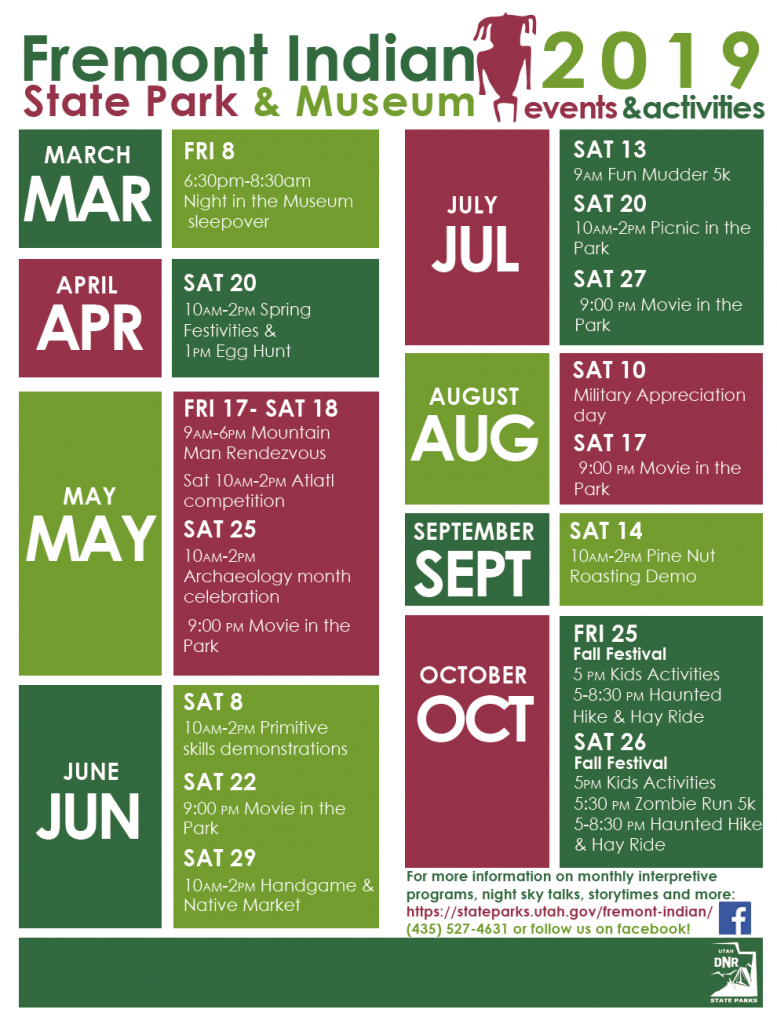 Experience the numerous points of interest within our park.  Explore the canyon we are located in to find Fremont Indian petrogylphs, pictographs, and pictoglyphs. Take a ride on an ATV through our park to connect to the longest ATV trail in the world. Descend into a reconstructed pithouse to imagine the lives' of the Fremont Indians 1000 years ago.  Come into our museum during open hours, 9:00 am – 5:00 pm,  to discover our large collection of Fremont Indian artifacts.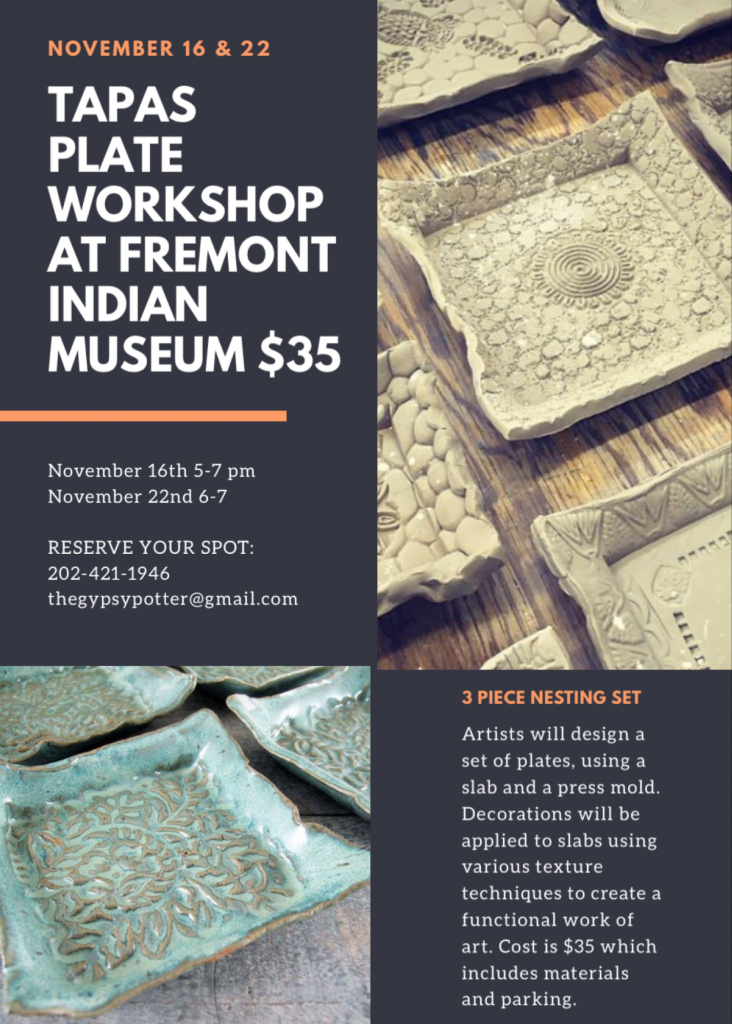 Pottery Workshop
Novebember 16 5:00pm-7:00pm
November 22 6:00-7:00pm

Artists will design a set of plates using a slab and press mold. Decorations will be applied to slabs using various texture techniques to create a functional work of art. Cost $35 which includes.
Reserve your spot:
202-421-1946
thegypsypotter@gmail.com