Events
Take a look at our 2019 Program Calendar and Download it today! For more detailed overviews of events and listings for other interpretive programs look at the event descriptions below.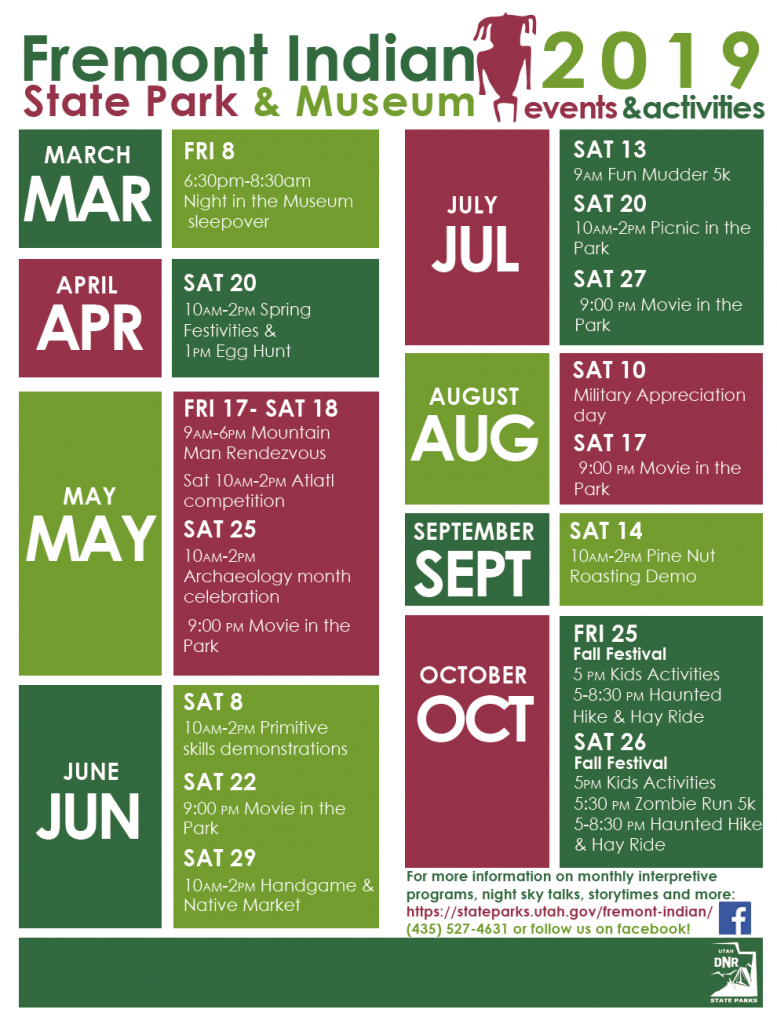 Guided OHV ride and Dark sky event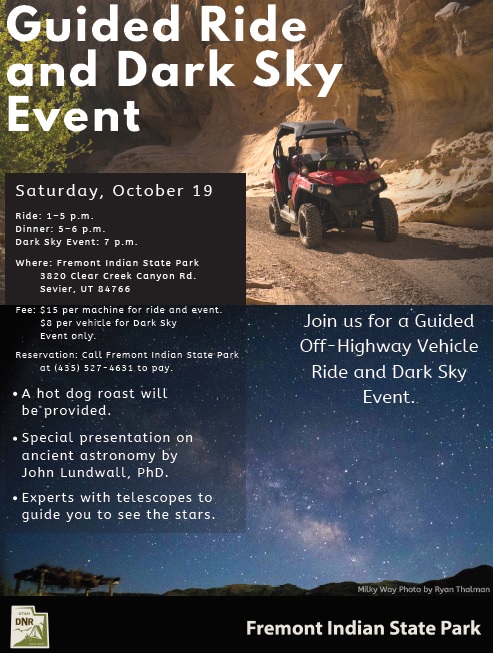 Saturday , October 19
Ride 1:00-5:00
Dinner 5:00-6:00
Dark Sky 7:00-9:00
Bring your Family and Friends and come out to Fremont Indian Sate Park. Enjoy a tour of the park to sites less seen by park visitors on your Off Highway Vehicle and then end the night by learning about the stars and how they relate to the rock art panels in the canyon. To sign up contact the park. Off Highway Vehicle tour is $15.00 dinner included. Star party is included with the Day use of $8.00 per vehicle. Space is limited so sign up early by calling (435) 527- 4631
Friday, October 25- Saturday, October 26
Fall Festival
4pm-9pm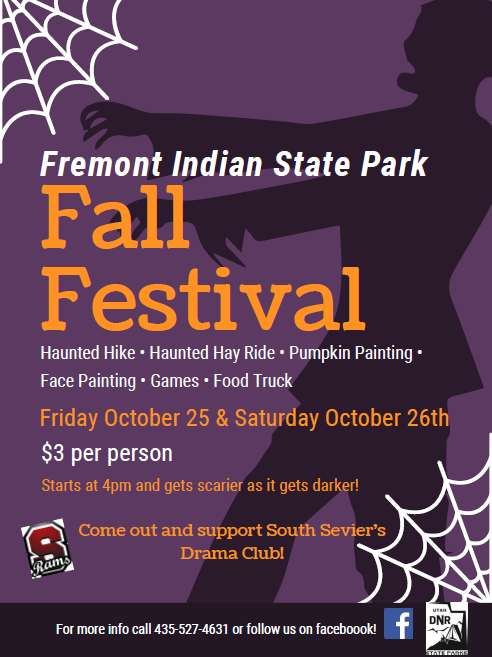 Enjoy the state park this spooky setting as you wander through our haunted hike and embark on our scary hayride. The event includes a pumpkin painting contest, face painting, a flashlight scavenger hunt in our museum and other fun fall games! The cost is $3/person.
Saturday, October 26
Zombie Run
5:30pm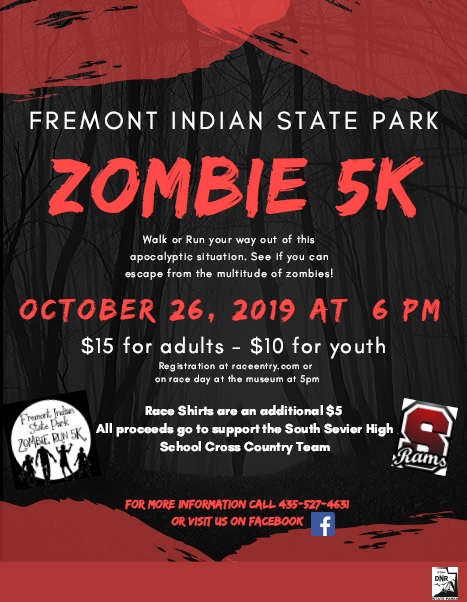 Dodge Zombies as you run for your life through the State Park in this spooky and fun 5k run/walk. The cost is $15 for Adults and $10. Shirts will be sold separately for $5 each, all proceeds go to the South Sevier Cross Country team. To sign up for the race visit: https://www.raceentry.com/race/zombie-run-5k-sevier/infoPage
Experience the numerous points of interest within our park. Explore the canyon we are located in to find Fremont Indian petrogylphs, pictographs, and pictoglyphs. Take a ride on an ATV through our park to connect to the longest ATV trail in the world. Descend into a reconstructed pithouse to imagine the lives' of the Fremont Indians 1000 years ago. Come into our museum during open hours, 9:00 am – 5:00 pm, to discover our large collection of Fremont Indian artifacts.