Amenities
Amenities
Loading...
Landmarks
Loading...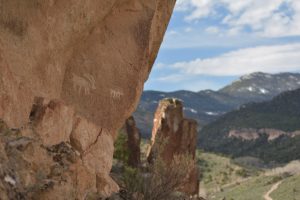 Museum/Visitor center and trails: Come in and view our collection of artifacts left by the Fremont people and watch a short film. Hike on paths that lead you up close to rock art panels left by the Fremont people. Open 9 a.m. – 6 p.m. summer, seven days a week and 9 a.m. – 5 p.m. winter, six days a week, closed on Sundays.
Camping: We have two campgrounds. Reservations for the campsites can be made for  May through October at https://www.reserveamerica.com/  or 1-800-322-3770.
Sam Stowe Campground is open year-round and offers two cabins, one modernized pithouse, seven full hook-up sites and one large group area with hook-ups. Power 30/50, water, sewer. The campground can accommodate large RVs and tents, and features a flush restroom with showers. The fee for individual hookup sites is $25 per night. There is a $10 extra vehicle charge. Showers are coin operated. The fee for cabins is $65 per night and includes a mini-fridge, microwave, fold-out futon, and queen bunkbeds, bedding not included. The modernized pithouse offers visitors a taste of life in a Fremont home. This overnight experience costs $65 per night and includes 4 twin beds and one queen bed. Bedding  is not included. There are electrical outlets in the Pithouse. It is ADA accessible. The restroom with showers closes during the winter season but the full-hookup sites remain open to self-contained units. 
Cabins
Modernized pithouse
Castle Rock campground offers 31 sites. It is open in spring, summer and fall. It closes in the winter when snow covers the dirt road. There are vault toilets available and a flush restroom. The campsites can accommodate tents and RVs up to 40 feet . The fee is $15 per night. There is a $10 charge for extra vehicles. A self-pay station is available in the campground. Two of our campsites feature teepees for a unique camping experience.  The cost is $30 per site.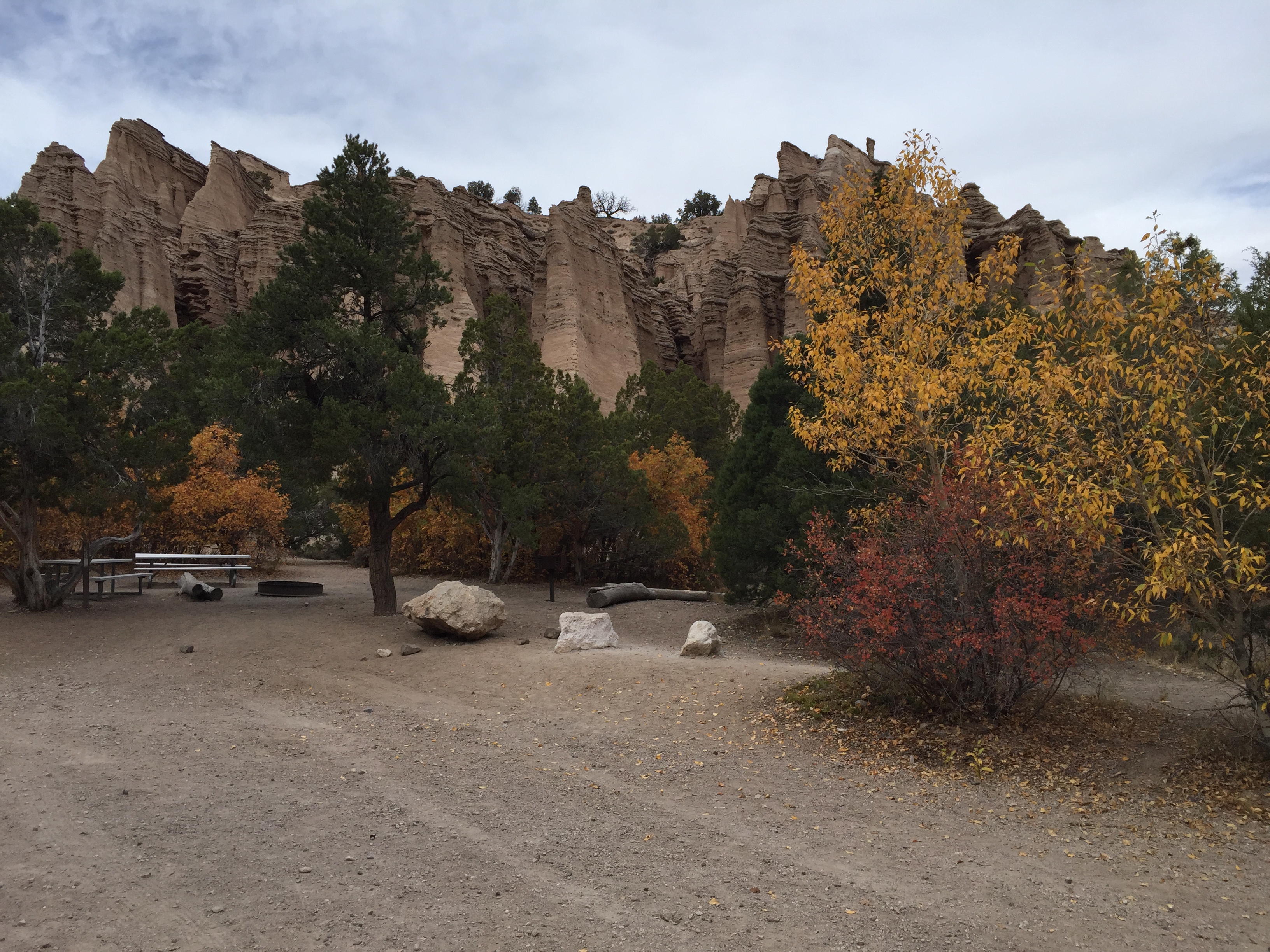 Sam Stowe Group site offers groups a covered pavilion and three full hook-up sites. The group site can accommodate  groups of up to 150 people. The fee is $150 per night.