TENTRR — FULLY-EQUIPPED SAFARI TENTS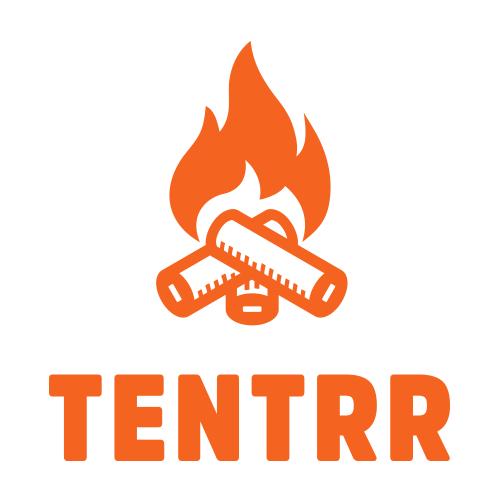 Fully-equipped campsites tucked away on state park land. What's not to love?
Camping in Utah means a chance to sleep outdoors in what is inarguably one of the most beautiful places on earth. Dramatic canyons, alpine meadows and scenic lakes are just some of the few things to keep you coming back.
Utah State Parks have partnered with Tentrr to let visitors camp in style with fully-equipped, safari-style wall tents. Whether you're after camping with a backdrop of blazing red rocks or never ending lake views, we have a secluded spot all set up and ready for you.
All Utah State Park Tentrr campsites are equipped with a pre-set sturdy canvas tent on it's own wooden deck platform. The tent is furnished with a queen-size memory foam mattress, side tables, and a propane tent heater. A picnic table, fire pit with a grill, a solar shower, and portable camp loo are also provided, and campers are able to use the park's restroom facilities as well. There is an additional pop up tent provided for extra guests, but you will have to bring your own air mattresses/sleeping pads for this tent. The added bonus – Tentrr campsites are set apart from other sites, so no noisy neighbors.
Highlights:
All set up and ready-to-camp
Access to on-site State Park facilities
Sites have parking nearby
Locations are pet friendly
---
East Canyon State Park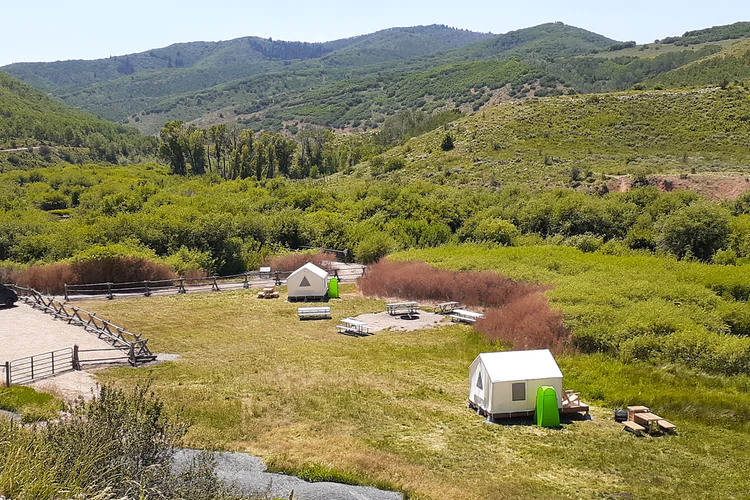 Find your perfect camping adventure at our Tentrr sites at East Canyon State Park, with sites at the main beach area and others further down the road to get a range of escape from everyday life! Enjoy the beach and reservoir during the day with great fishing and entertainment rental options! During the night, enjoy our recently certified dark sky and look for as many constellations as you can find!
---
Fred Hayes State Park at Starvation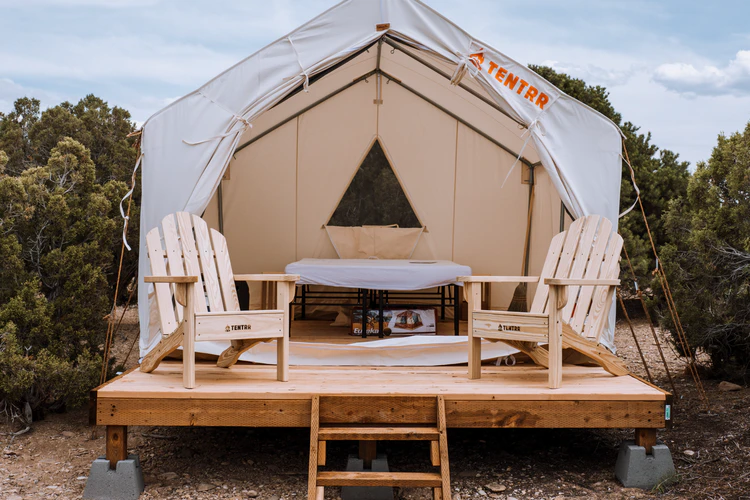 Camping at Fred Hayes State Park at Starvation is an ideal destination for visitors who love water sports – the reservoir is extremely popular for boating, water skiing, swimming and fishing, and it is not uncommon to catch a 10-pound fish here! The reservoir is home to Walleye, Smallmouth Bass, Yellow Perch, Rainbow Trout, Brown Trout, Cutthroat Trout, carp, and a few chub. There is a large, sandy beach for sunbathing and swimming, a 3D archery course and miles and miles of hiking trails!
Kodachrome Basin State Park
As soon as you see it, you will know that the name fits perfectly. Kodachrome Basin State Park, with its red tinged rock formations and incredible blue skies, just begs to be photographed. The National Geographic Society came up with the name, and everyone agreed with it.
Towering monolithic spires or chimneys jut up from the valley floor or protrude from the sandstone rocks that surround the campground and inspire an infinite array of subjects limited only by one's imagination.
In addition to hiking, horseback riding (guided horseback rides are available at the park with Red Canyon Trail Rides see amenities) and mountain biking in the park, visitors should plan to visit nearby Grosvenor Arch. This intricate double arch, located just 10 miles southeast of the park, is one of the most impressive in the state.
Book Kodachrome Basin State Park!
---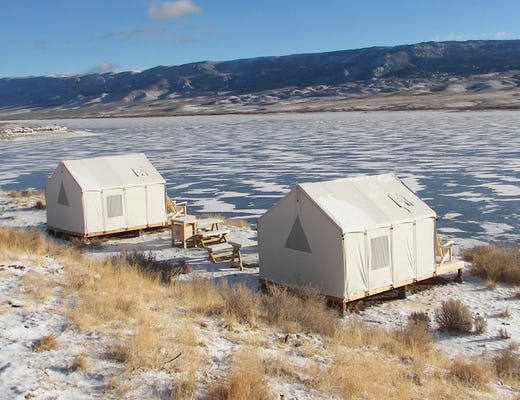 Otter Creek State Park
This quiet getaway is a great destination for ATV riders, boaters, and birders. Access three ATV trails, including the Paiute Trail System, directly from the park. Lure a record catch from Otter Creek Reservoir, a prime fishery. Go birding during spring and fall as many bird species through the park on their journey along the Pacific Migratory Bird Flyway.
Otter Creek Reservoir has become famous for quality fishing. It contains Rainbow, Cutthroat and Brown Trout as well as Smallmouth Bass and Wipers.
---
Piute State Park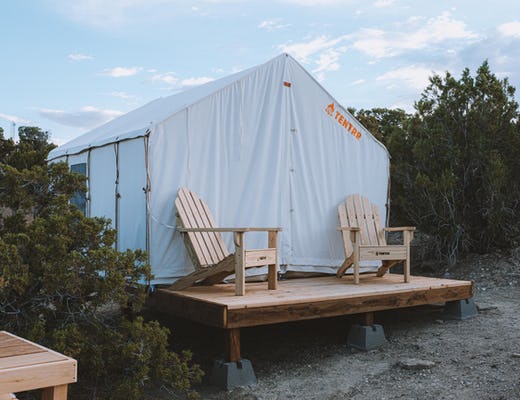 Resting on cliffs of the Sevier Plateau, Piute Reservoir attracts anglers who enjoy trophy fishing for rainbow, cutthroat, and brown trout as well as smallmouth bass.
This primitive park is a quiet getaway and a well-kept secret. It is nestled in the heart of ATV country and the Paiute Trail System can be accessed from the park.
---
Red Fleet State Park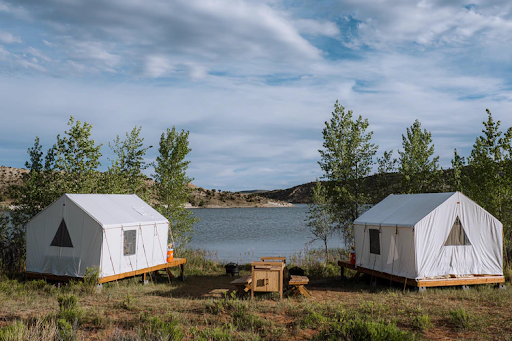 Camping at Red Fleet State Park gives you easy access to the reservoir and fantastic privacy. This 2-tent Tentrr campsite is great for families and friends looking for the perfect camping spot to get away from everything and just relax. It's a perfect, picturesque location for campers interested in exploring nearby Dinosaur National Monument, Utah Field House of Natural History Museum, and Flaming Gorge National Recreation Area.
---
Steinaker State Park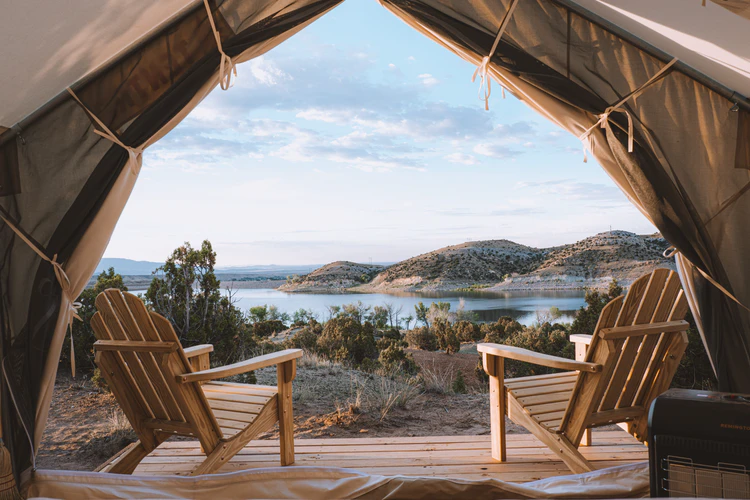 Camping at Steinaker State Park gives you access to a sandy beachfront on the reservoir, as well as the park's restroom facilities, picnic areas, and a dock for swimming. Steinaker State Park makes the perfect base camp for campers interested in exploring northeastern Utah's Dinosaurland, or the Flaming Gorge National Recreation Area, under 45 minutes away. The park features an incredible reservoir for some great water activities, such as exceptional fishing, wakeboarding, water skiing, canoeing, kayaking, and paddleboarding.
---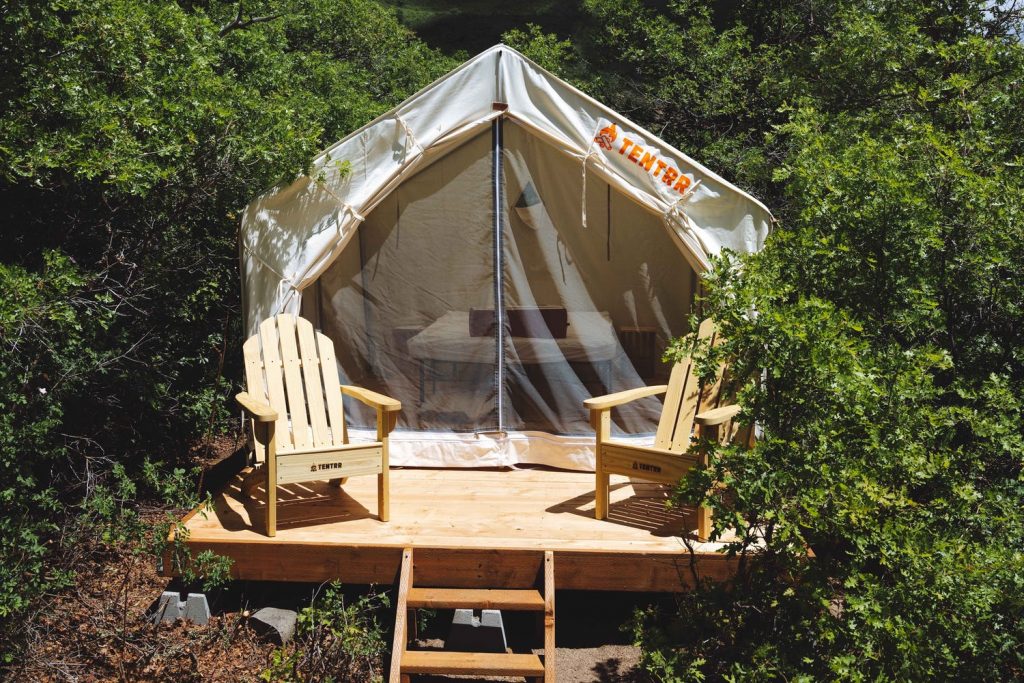 Wasatch Mountain State Park
Located 25 minutes from Park City, Wasatch Mountain State Park is Utah's most developed state park. It boasts a multitude of activities for campers and outdoor enthusiasts, from hiking to biking to horseback riding. There is an irrigation pond open for fishing, stocked with trout, and the park features four gorgeous golf courses.
There are miles of mountain trails to explore as you roam through this beautiful scenery and take advantage of all the park has to offer!
---
Willard Bay State Park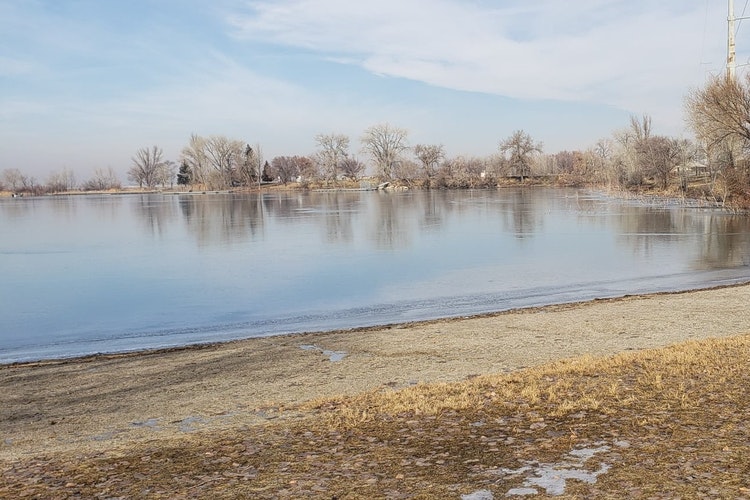 The reservoir is home to black crappie, smallmouth bass, channel catfish, walleye, bluegill, and more, making it an angler's delight. Boat, swim, water ski, and fish on the warm waters of Willard Bay.
Camp under tall cottonwood trees that frame the night sky. During the winter months, Willard Bay is a wildlife-watching area for nesting eagles.