Veterans With Disabilities Honor Pass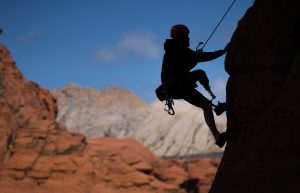 The Utah Division of Parks and Recreation is excited to announce the implementation of the Veterans With Disabilities Honor Pass!
As of July 1, 2016, the Division has begun offering a free Honor Pass to qualified veterans. Qualifications include being a Utah resident, being honorably discharged, and having a service-related disability rating of 50% or greater.
Veterans meeting these requirements need only to provide a current Summary of Benefits letter issued by the Department of Veteran Affairs in order to obtain the Honor Pass at select locations across Utah.
Pickup locations include our Utah State Parks Region Offices, our main office in Salt Lake City, and all of our state parks – excluding Flight Park, Piute State Park, Jordan River OHV State Park, and This is the Place Herritage Park.
The Honor Pass is valid for day use admittance to all state parks for the qualified veteran; as well as up to 7 guests in the same private vehicle. These passes are valid until the end of the calendar year they were issued. At that time, qualified veterans will need to bring updated documentation to once again receive a pass.
Honor Passes are only valid when in possession of the qualified veteran to whom they were issued and are nontransferable.
They are not valid at This is the Place Heritage Park.  The Honor Pass is also not valid for special fees and charges within state parks including camping fees, golf greens fees, special program fees, etc.