Military Appreciation Day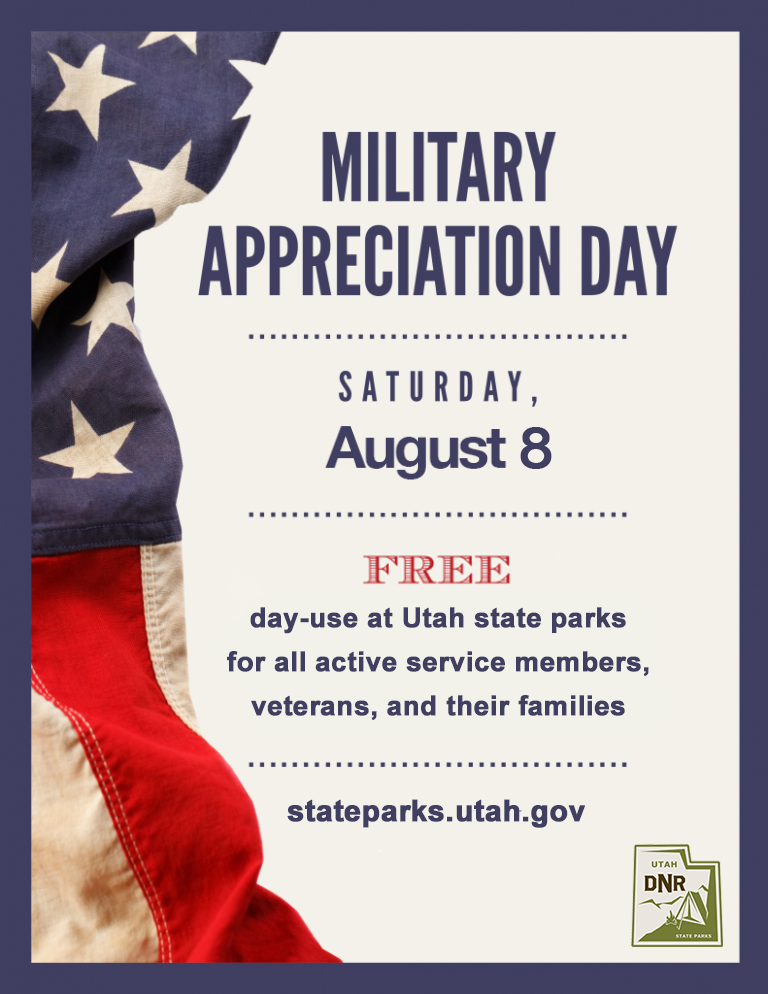 The Utah Division of Parks and Recreation is excited to announce our fifth annual Military Appreciation Day set for Saturday, August 8, 2020.
As part of the celebration, all Utah state parks* will offer free day-use entrance for active military, veterans, and their families in the same vehicle. 
Due to the COVID-19 pandemic, we will not be hosting group events or activities this year. Please visit our COVID-19 updates page for information on impacts to individual state parks.
This celebration helps us honor the sacrifices the men and women of our military make, Utah State Parks Director Jeff Rasmussen said.
"We have set this day aside to honor those currently serving in the military as well as those who have served in the past," Rasmussen said. "Their sacrifices have given us the freedoms and safety that we all enjoy day in and day out. We think it's important to recognize their service and dedication."
Visiting a park in your local community is always a great choice, he said, but experiencing a new park can bring a whole new element of fun. With all the different activities across and 44 different state parks across Utah, there are multiple opportunities to find your own adventure.
*All standard fees will apply at This Is The Place Heritage Park.