Annular Solar Eclipse, October, 14 2023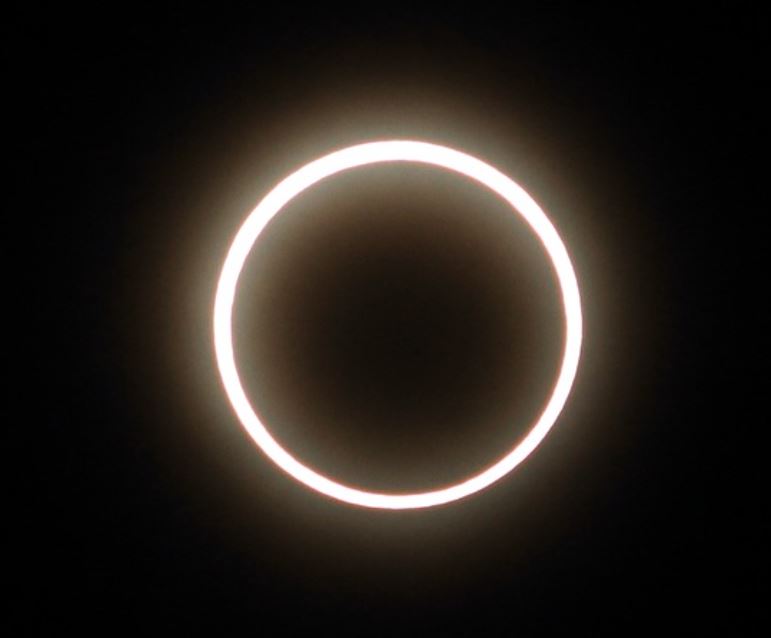 Special Event Fee Schedule, October 13-14, 2023
Park entry fee is $20 on October 13 and October 14. Pass is only valid for ONE day.
Annual passes will not be accepted on Saturday, October 14 prior to 2:00 p.m.
Camping fees for these nights will be $60 with a $30 extra vehicle fee. The standard 8-person limit per vehicle and per campsite will be enforced.
Park Hours
On October 13 the 10pm park closing will be enforced and vehicles will not be allowed to remain overnight.
On October 14 the park gates will be open at 3a.m. Park personnel will be at the Entrance/Visitor center to let campers into their sites.
Parking
We will have several overflow parking areas available in the park. Shuttle vans will be available to help get visitors from these lots to the Observation Point.
Parking is expected to fill to capacity, so please arrive early.
Walk-in access will be allowed with a $10/person fee for the day.
Eclipse Events
A food vendor, Swell Catering, will be available with hotdogs and drinks from Thursday through Monday at the Observation Point.
2 ranger-led telescope viewing programs will be available in the valley from 9 a.m. to 11 a.m.
October 14 Star Party at the Observation Point, 9:30 p.m.
More Information
Limited eclipse viewing glasses are available and will be given out with purchase of a park pass as long as supplies last.
Limited edition Ring of Fire pins will also be given out with purchase of a park pass as long as supplies last.
No Drone Permits or Goblin's Lair Rappel Permits will be issued on October 14.
 The partial solar eclipse, with the moon slowly moving in front of the sun,  will begin at 9:08 a.m. Annular "totality" creating the famous "Ring of Fire" will begin at 10:28 a.m. and last for 3 minutes, and 15 seconds at the Valley of Goblins Observation Point. The opposite side of the partial eclipse will then conclude at approximately noon.
All locations within the fee area of Goblin Valley State Park will see between 3 minutes and 10 seconds, to 3 minutes and 15 seconds of annular "totality." This compares to 2 minutes and 35 seconds in the vicinity of Temple Mountain, only eight miles north.
What is the difference between an Annular and Total eclipse?
You're likely to remember the spectacular photos of the total solar eclipse that crossed the United States during the summer of 2017. This won't be exactly like that. In a total solar eclipse, the moon is close enough to the earth to completely obscure the sun. Day turns to night, with stars visible and the white glow and streamers of the sun's corona emerging from behind the moon. A total solar eclipse is safe to view without protective glasses.
In an annular eclipse, the moon is too far away from the earth to completely obscure the sun. While the "Ring of Fire" that occurs when the moon is directly in front of the sun is spectacular, it does require safety glasses or telescope filters to view safely. Additionally, the sky will not get quite as dark, and the corona will not be visible.