October 14, 2023 Annular Solar Eclipse
Maximum Annularity: Approximately 10:30 a.m. local time
Reduced Visitor Center Hours: 11:00 a.m. – 5:00 p.m.
On the morning of October 14, 2023, portions of the American West and Latin America will experience an annular solar eclipse. Unlike a total solar eclipse, the moon does not completely obscure the sun during these events, but rather forms what is often called "The Ring of Fire." Also unlike a total eclipse, solar glasses are required for safe viewing throughout the entire event.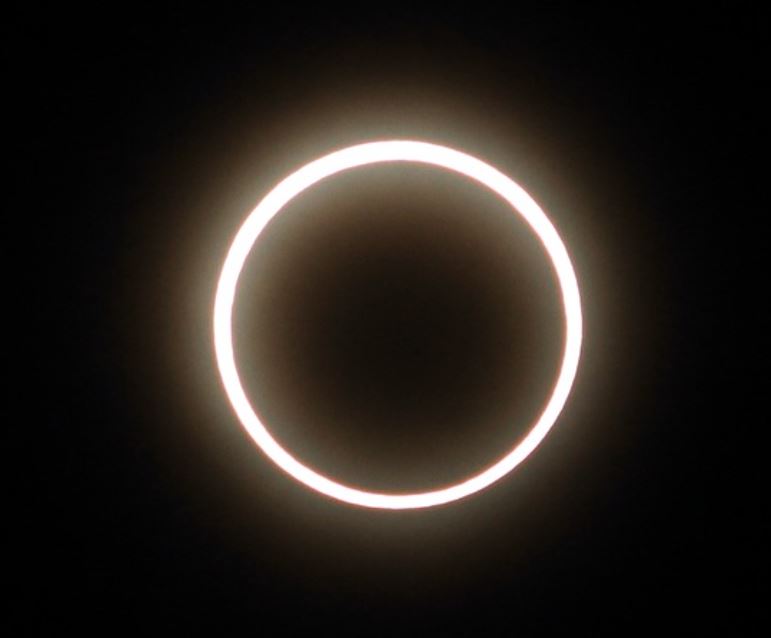 As shown on the map below, Dead Horse Point State Park stands just outside of the zone of annularity, meaning that while the eclipse will still be a significant sight to behold, the "Ring of Fire" will not be visible here. A limited number Utah State Parks-branded of eclipse glasses will be available at the park entrance station, free of charge, on a first-come first-serve basis. These will be distributed to day-use visitors the morning of the eclipse, or to campers staying through the event at check-in.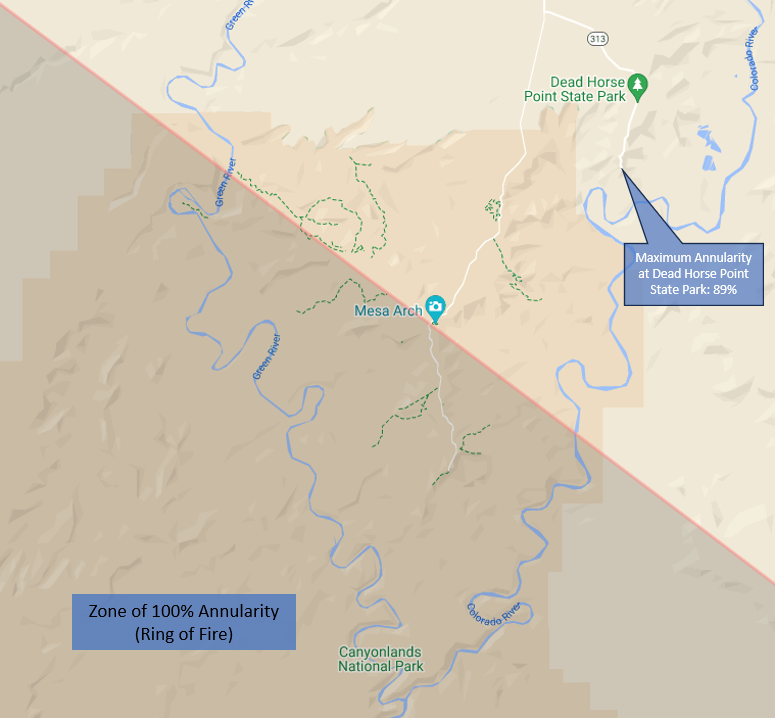 Map source: Interactive Solar Eclipse Google Map, by Xavier M. Jubier.
Because Dead Horse Point stands outside the zone of annularity, no events are planned inside the state park. Instead, our interpretive staff will be assisting with eclipse activities at Goblin Valley State Park in Emery County.
Please note that as portions of the nearby mesa top are within the zone of annularity, we still expect October 13-15 to be some of the busiest days in the history of Dead Horse Point State Park. There may be significant wait times to enter throughout all three days, and should traffic exceed capacity, we will move to a one-in, one-out system. Feel free to call the park main line at 435-259-2614 for current traffic conditions.