Current Conditions
Last Updated: 3/25/2023
Learn more about other Utah State Parks boat ramp conditions HERE.
---
Echo State Park's day-use area has limited access around the boat ramp area until construction is completed.
Fishing Report: Anglers have been having success for trout in 20 feet of water or less
Water Surface– Reservoir Capped
Ice Conditions: 12 inches, thickness does vary, edges are soft and 2 to 4 inches of slush on top
"Ice is Never 100% Safe! — Do not judge ice safety on thickness alone. Ice does not form or maintain a uniform thickness. Snow, wind, slush, temperature, and other factors can cause ice thickness and strength to vary greatly, even within inches. Recreate on ice at your own risk and verify ice thickness as you head out. Click here to learn more ice safety tips."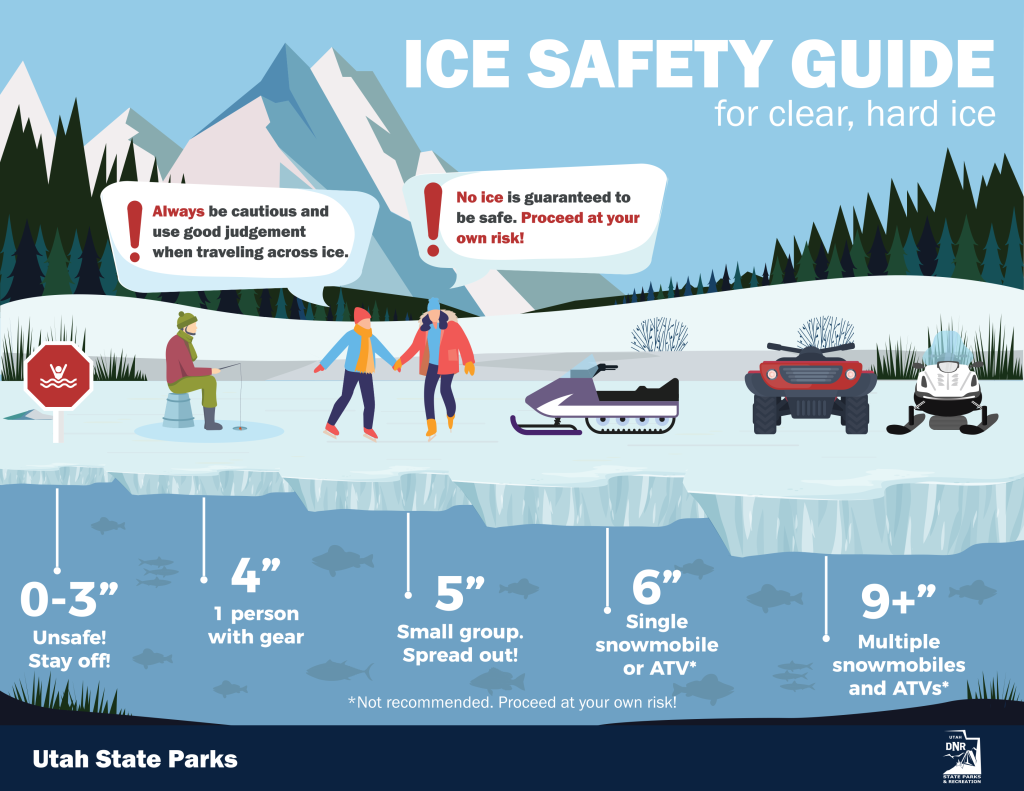 Day Use Area- Open from boat ramp to Red Rock Marina Campground Area. Be aware there is still construction going on in some parts of this area as well.
Boat Ramp- Open for ice access
Water Level- 65%
Water temperature- 32 degrees
Dry Hollow Campground- Sites are now first come first serve until May 1, 2022. Reservations can be made four months in advance. Flush Restrooms and showers are closed for the winter, vault toilets remain open. Sites 1, 3, 4, and 5 have water the rest have been winterized.
Fire Restrictions- Campfires are only allowed in improved fire rings, no rock campfire rings are permitted.