East Canyon State Park Receives International Dark Sky Park Designation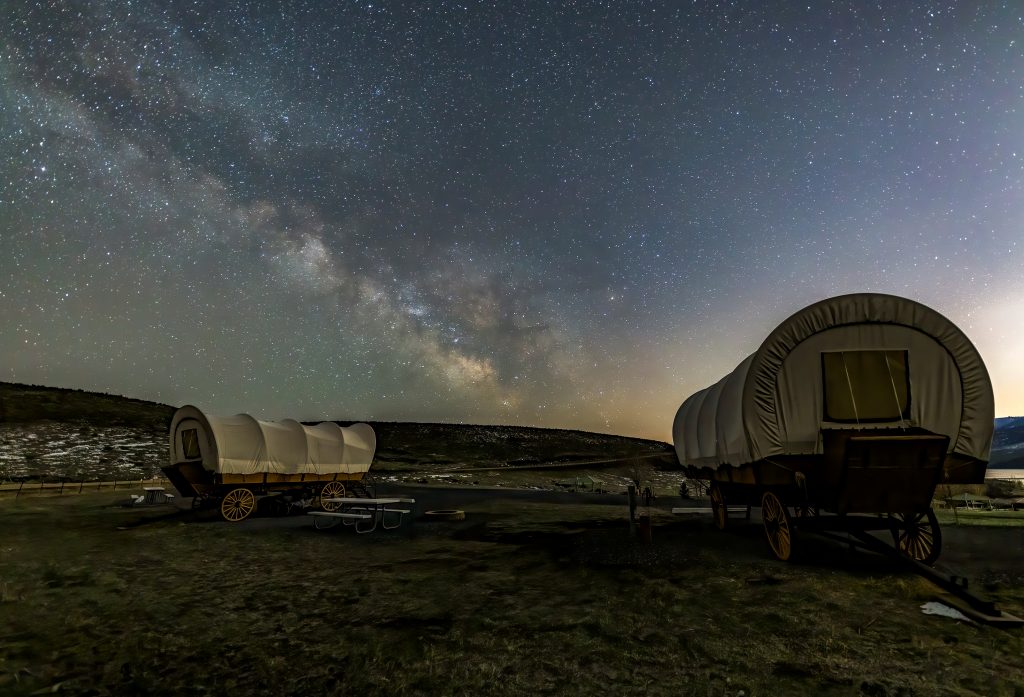 EAST CANYON STATE PARK — East Canyon State Park Manager Chris Haramoto has always aimed toward the stars. He became enthralled with the space adventure series Star Trek as a kid and set the goal of making his own mark on the heavens somehow, some way.
Haramoto achieved that objective on August 21, 2020, when East Canyon State Park received International Dark Sky Park designation. This classification means that East Canyon State Park has beautifully dark night skies that allow visitors to clearly view the Milky Way and other celestial objects.
In order to be designated a Dark Sky Park, Haramoto and park staff, interns, and volunteers, had to meet the stringent programming, monitoring and infrastructure requirements set forth by the International Dark Sky Association.
In 2014, the East Canyon Dark Sky Team started hosting fun and informational "Star Park Academy" courses for the public. They began measuring the quality of the darkness within the park in 2016. From 2017-2019, they worked on changing out old park lights for new dark sky-friendly fixtures that have low Kelvins, low lumens, full cut-off shielding, motion detectors and timers. Changing lighting helped enhance the natural darkness within the park.
East Canyon now joins Dead Horse Point, Goblin Valley, Antelope Island and Steinaker State Parks in attaining official recognition for their dark sky stewardship. Three additional Utah State Parks have submitted their International Dark Sky Park applications and four more parks are currently working on their applications.
East Canyon State Park will host a ticketed, socially-distanced dark sky event in early October to celebrate their designation. For more information, check the park's event webpage in mid-September.
Visit East Canyon's Event Page!