Events
2021 Arapeen OHV Jamboree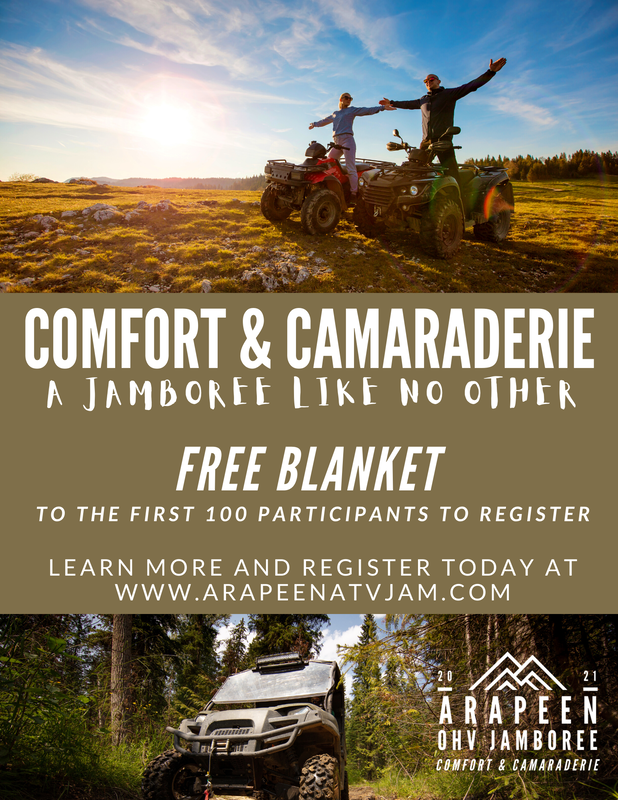 Millsite State Park is hosting the 2021 Arapeen OHV Jamboree September 7th thru 11th.
Take a moment and think about all the activities you Performed today…
Did you follow a guide on world class ATV trails in the beautiful Emery County, Utah, landscape?
Did you camp or park your RV at Millsite State Park, or one of the other many lodging options available near Ferron, Utah?
Did you have every meal of the day catered with gourmet food? (By gourmet, we mean gourmet!)
Did you meet new life-long friends?
Did you make memories to last a lifetime?
If you answered "NO" to any of the above, then make sure you don't miss out again! 
Register for this event at https://www.arapeenohvjamboree.com/