Events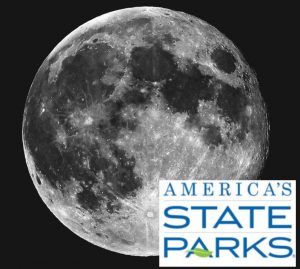 January 1                   5:15 pm.              First Day/Full Moon Hike
Every January 1, hundreds of thousands of people across the country start off the new-year with a "First Day Hike" in their local state park. And this year, the first day happens to coincide with a full moon!
Join a park ranger for an evening stroll across the expanse of Silver Sands Beach. The walk will begin at sunset, and we will watch as the full moon rises over the Wasatch Mountains and casts its reflection over the Great Salt Lake. During the walk, you will hear strange stories of the lake from times past, some true, others merely being tall tales.
Meet at the observation deck at the end of the visitor center parking lot at 5:00 pm. The walk will consist of approximately 1/2 mile along relatively flat terrain. Flashlights are recommended, though we will keep them off for much of the time.
Dogs are welcome. This is no charge for this event, but participants will still need to pay the $3 park entry fee.
Moonrise is at 5:12pm, so we should be able to watch it rise over the mountains just as the program starts.
Junior Ranger Booklets are available to visitors 12 and under. Complete the booklet to earn a Junior Ranger Badge! Learn about the wonders and mysteries of Great Salt Lake as well as the wildlife that call the Lake home. Trace the life cycle of Brine Flies and Brine Shrimp. Learn to identify some of the most common birds. Learn a little about the history of this unique area. Available in English and Spanish.