Events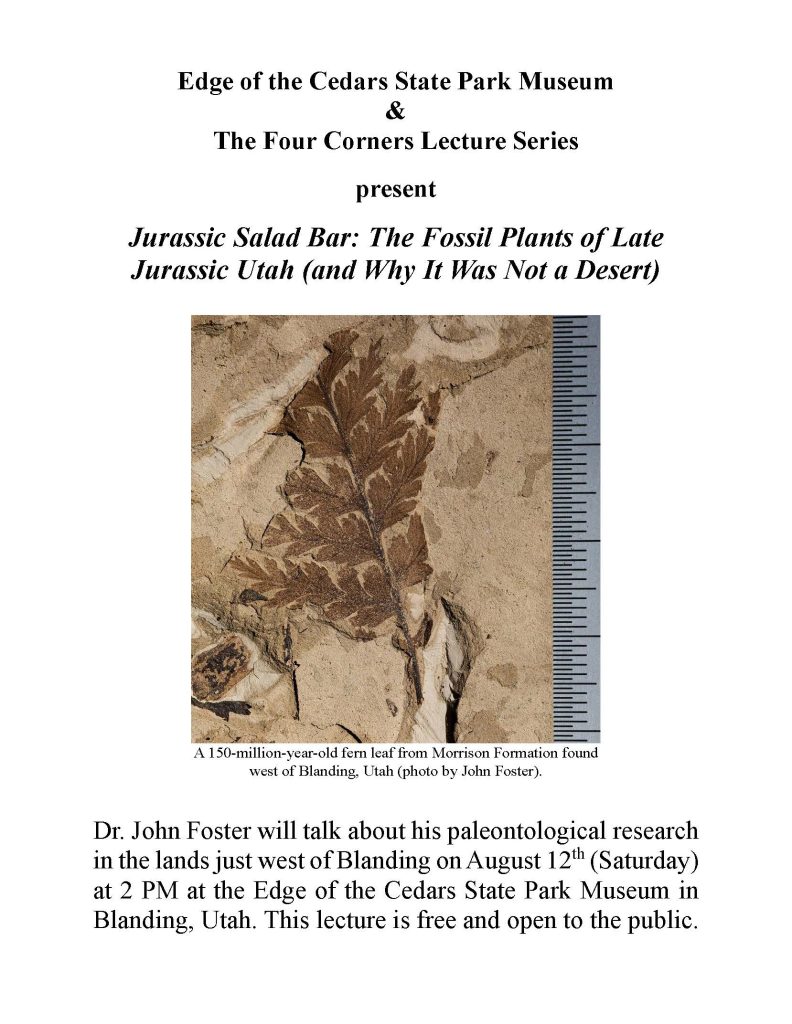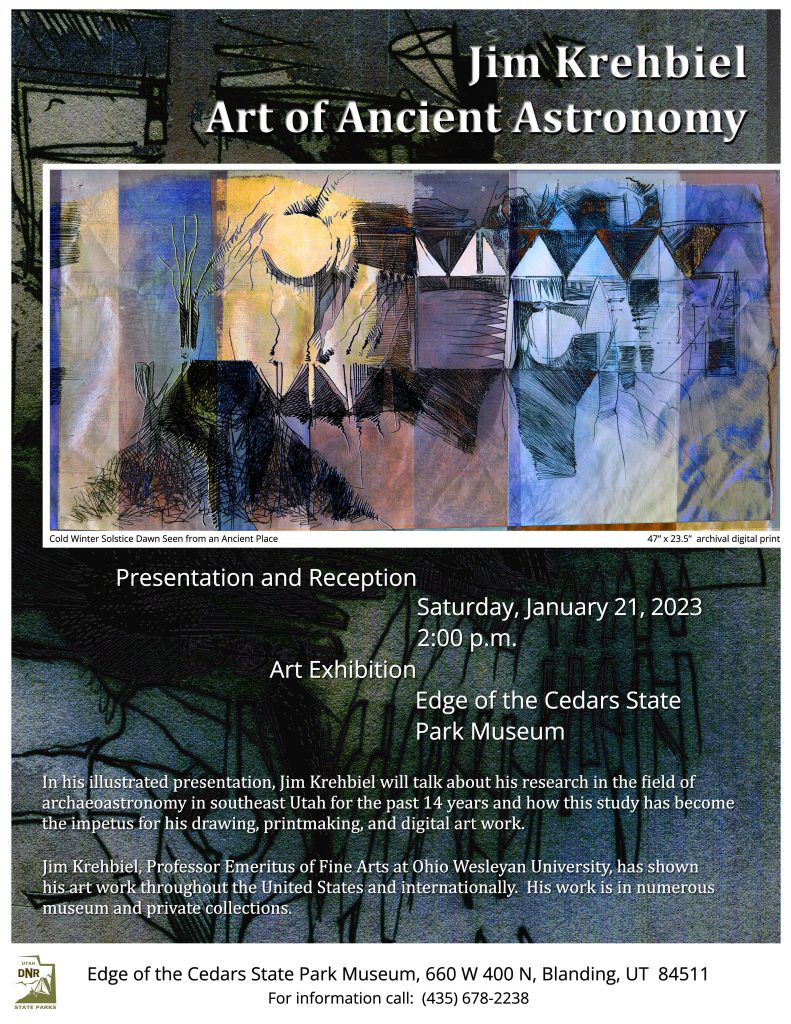 Krehbiel's "Art of Ancient Astronomy" will hang in the Edge of the Cedars through 2023. Below are some photos of his art and of the spaces in which his exhibit hangs. Mr. Krehbiel is scheduled to speak at the Edge of the Cedars on May 6th during the museum's Archaeology Day events. More information on Archaeology Day is upcoming.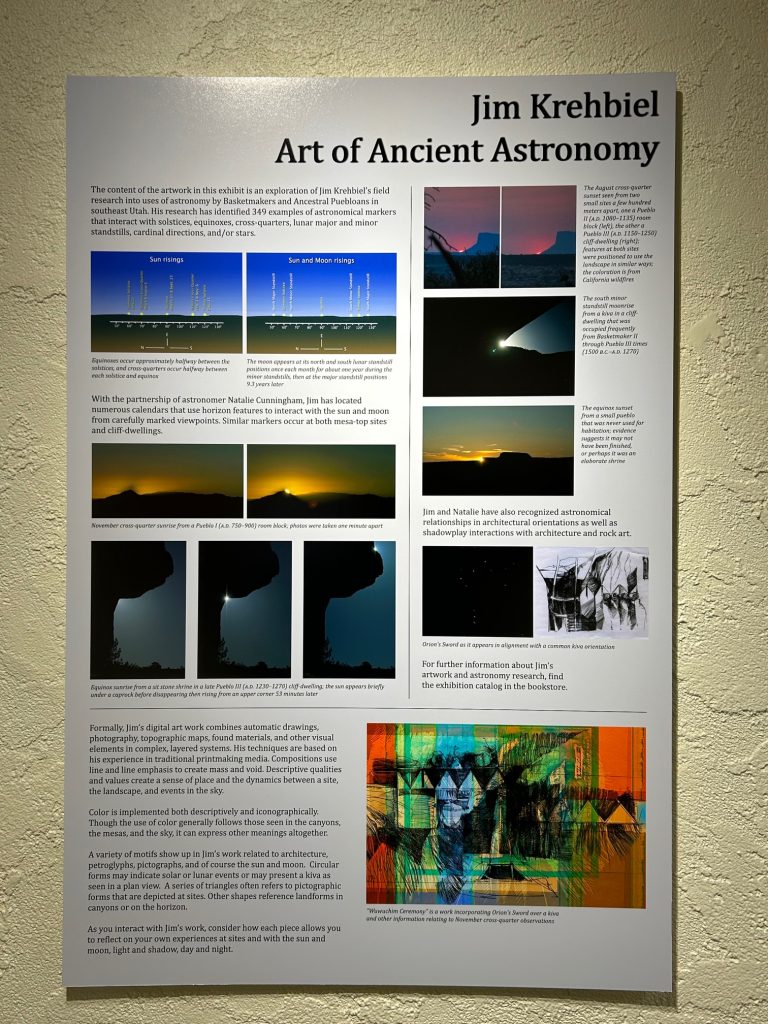 Archaeology Day 2023
This year's Archaeology Day at the Edge of the Cedars will be on May 6th (a Saturday). Events and happenings include: demonstrations by artists (weavers, flintknappers, carvers, and more), lectures by visiting scholars, food, atlatl throwing, information booths, and back-room tours. More information coming soon!