Events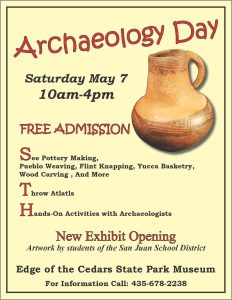 Written in Stone 2021
We are pleased to announce a visiting exhibit at the Edge of the Cedars, "Written in Stone 2021," which will hang until the end of 2021. The exhibit features the work of photographer Dave Manley, who has lived and worked in the Four Corners region for over 25 years. The 40+ panels that Dave has hung for this show include both color and black-and-white prints. Rock art from the broader Southwest is the main subject of Manley's presentation, but the landscape is also a strong theme. The admiration and respect that Manley has for the region's deep history are apparent throughout, especially through the thoughtful commentary, he provides for each piece. Individual prints may be purchased at the museum's front desk (the prints will be replaced by Dave as they are purchased so that the show may continue intact!).
Fancy in Utah: Precious and Exotic Artifacts from the Bluff and Edge of the Cedars Great House Sites
In recognition of Archaeology Month, this on-line presentation by Edge of the Cedars' curator, Jonathan Till, is scheduled for May 13th (Thursday), at 4 PM. To sign up for this free presentation, register with www.crowcanyon.org.
This presentation considers ornaments and nonlocal items from two great house sites in Utah. These "preciousities" reflect connectivity with the wider world during the fluorescence of the Chaco Phenomenon in the 11th, 12th, and early 13th centuries into the Mesa Verde region. A comparison is effected between the preciousity assemblages of the two sites to consider possible differences and similarities between Bluff and Edge of the Cedars in long-distance relationships with other parts of the Pueblo social world and beyond.
Jonathan Till is Curator of Collections at Edge of the Cedars State Park Museum in Blanding, Utah. Till has worked as an archaeologist in the Four Corners region for over 30 years. Among other things he is interested in the Chaco Phenomenon and how it manifests itself across the northern Southwest.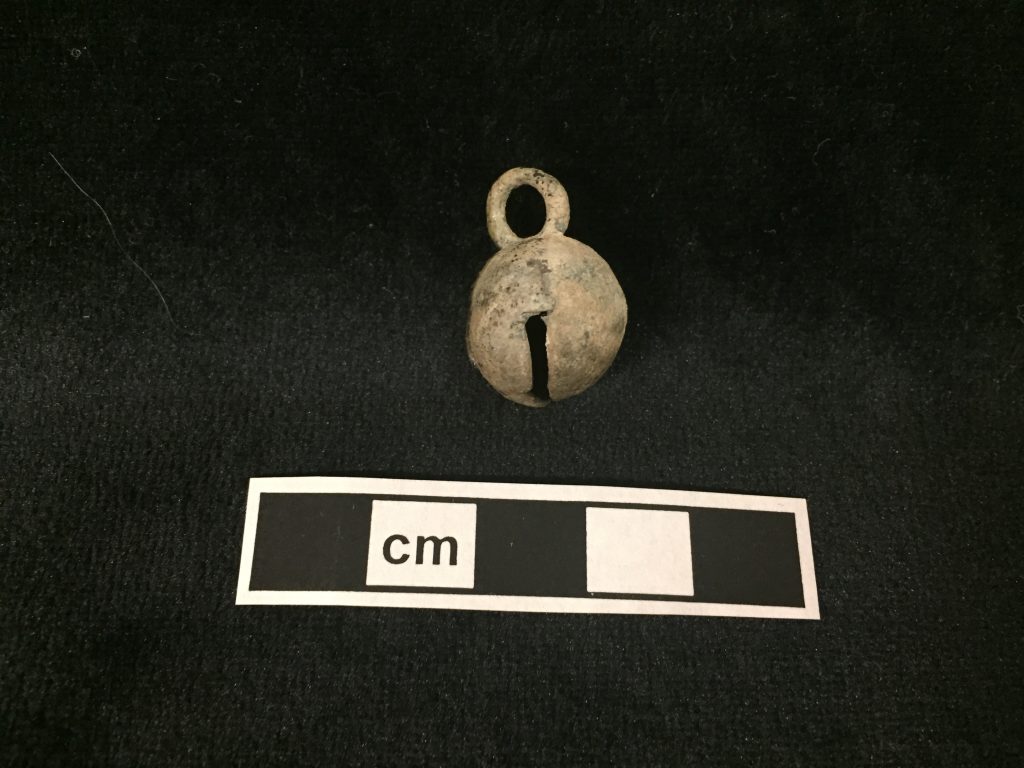 A copper bell from Edge of the Cedars Pueblo.