2-Ton Granite Tortoise Unveiled at Snow Canyon State Park
October 4, 2022
ST. GEORGE — A massive surprise is waiting for you at the end of the brand new Tortoise Walk Trail at Snow Canyon State Park: a 2-ton tortoise carved out of granite!
The grand opening for the trail was officially held Friday, September 23, 2022, at the Upper Galoot Picnic Area.
The new trail is a short .3 miles, but visitors are encouraged to walk a (figurative) mile in the tortoise's shoes and "take it slow." Helpful informative panels are installed along the trail, sharing facts about the tortoises, such as their habitat, diet and daily life.
It has taken nearly four years of effort to reach this point, but raising awareness about the Mojave desert tortoise is essential. Snow Canyon State Park sits in the 62,000-acre Red Cliffs Desert Reserve — established to protect the federally-listed desert tortoise and its habitat. That means educating park visitors about these fantastic creatures is what it's all about, especially since this area of Utah is the only place in the state where desert tortoises can naturally be found.
The project wouldn't have been possible without the constant support of partners like Friends of Snow Canyon, a group made up of local residents who have supported the park since its inception with volunteer hours and donations, and the late Erika Lockhart, a former camp host who left a generous portion of her trust to the park after sadly passing away.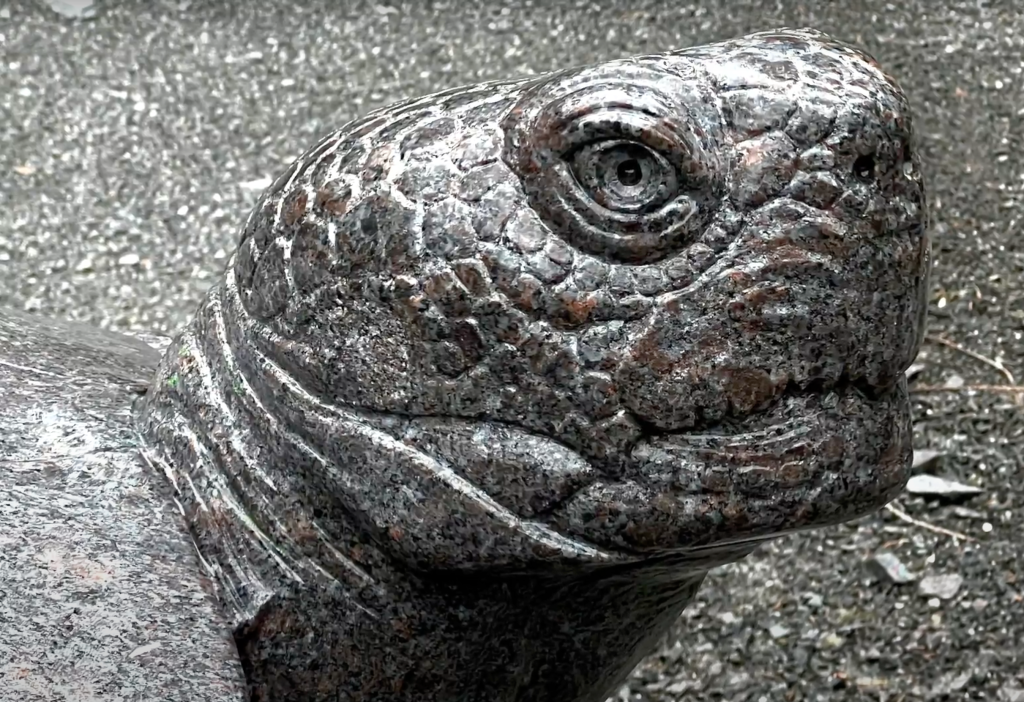 The artist, Matthew Gray Palmer, said the sculpture took over 500 hours to complete. It was carved from a 5,500-pound block of Dakota mahogany granite, an extremely hard stone that should weather the harsh elements well. A forklift had to be brought in to unload and place the finished piece, which weighed in at over 4,200 pounds.
We hope that as you make your way down the new trail, learning as you go, you'll gain a deeper appreciation for the tortoises and what makes them so unique. And if you keep your eyes peeled, you might even see a real one!
See the tortoise arrive:
---
Snow Canyon State Park is hosting a Tortoise Meet & Greet on Friday, October 7, 2022. Visit the education booth anytime from 9:00 to 11:00 am as we celebrate Desert Tortoise Week with the Red Cliffs Desert Reserve's ambassador tortoises. No registration is required.