Let's Learn About Fire Restrictions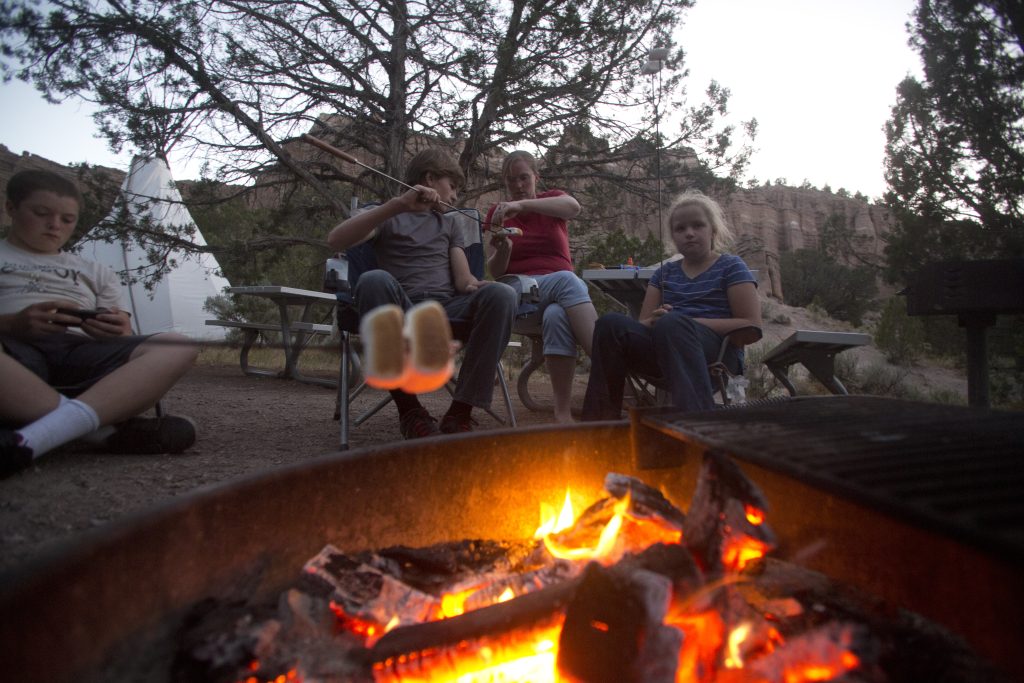 It's finally smores season! Time for sunshine, long days at the lake, and best of all, evenings around the campfire. Unfortunately, those harbingers of summer also signal that wildfire season is approaching . . . and with it, fire restrictions.
Most of us are used to lawn watering restrictions, but fire restrictions might seem a little more confusing. We're here to help! We'll cover the different stages below. But first, here are a few helpful tips for campfires:
Always follow local fire restrictions. A list of state-wide fire restrictions can be found here.
Make sure your fire is completely out before walking away. Check to see if it's cool by feeling it with the back of your hand.
Never leave your fire unattended.
Keep it contained. Only start your fire in an approved firepit or cleared ground (following local fire restrictions).
Do not start a fire on a windy day.
Always have a fire extinguisher or water nearby.
With all those helpful tips in mind, here's a breakdown of the fire restrictions and how they affect camping and recreating at a state park:
STAGE 1 FIRE RESTRICTIONS
No open fires of any kind except within established public facilities in improved campgrounds, and picnic areas.
No smoking, except within an enclosed vehicle, trailer, or building, a developed recreation site, or while stopped in an area that is paved or free from dry vegetation.
No fireworks, tracer ammunition, or other pyrotechnic devices including exploding targets.
No cutting, welding, or grinding metal in areas of dry vegetation.
No operating a motorcycle, chainsaw, ATV, or other small internal combustion engines without an approved and working spark arrestor.
STAGE 2 FIRE RESTRICTIONS
NO OPEN FIRES OF ANY KIND.
All Stage 1 Fire Restrictions must also be followed.
Compressed or liquid gas grills, stoves, and firepits with a shutoff valve ARE ALLOWED with proper clearance of flammable materials.
SPECIAL RESTRICTIONS
In certain cases, there might be "special restrictions" that must be followed. If this happens, the restrictions will be shared.
---
We love our beautiful outdoors, so let's protect them. Keeping campfires properly controlled and doused could prevent up to 28% of Utah's wildfires. Learn more at utahfiresense.org!