New OHV Interns Hit Ground Running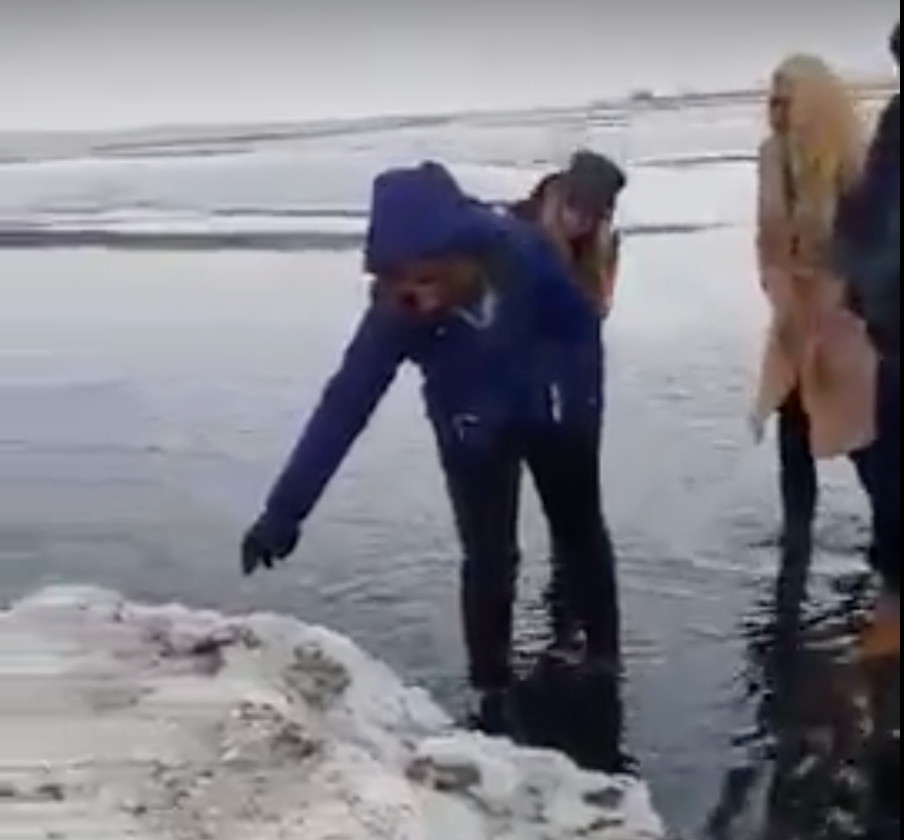 SALT LAKE CITY — Two interns for the Utah State Parks OHV Program took part in an exciting opportunity many interns can only dream of – and this was all in their first week.
University of Utah students Brady Durgin and L. Saige Alloway started their internships with the OHV program in early January.
These types of internships offer exciting hands-on opportunities for students to work directly with partners and stakeholders on trail improvements, educational projects and more.
Brady and Saige expected to begin building out their internship projects and goals prior to heading out into the field. However, their first week in the program also happened to fall at the same time as the discovery of the rare mirabilite mounds on the Great Salt Lake shoreline.
When Saige first heard of the mounds, she felt a sense of excitement about the discovery and immediately looked for ways to get involved.
"I dove in and went through every single article I could find about mirabilite, as well as some about different minerals found in the Great Salt Lake," she said, "All the way back to the 1960s."
Later that weekend, as fate would have it, both of the interns were assigned to assist park rangers at Great Salt Lake State Park Marina with public tours and educational outreach at the mirabilite sites.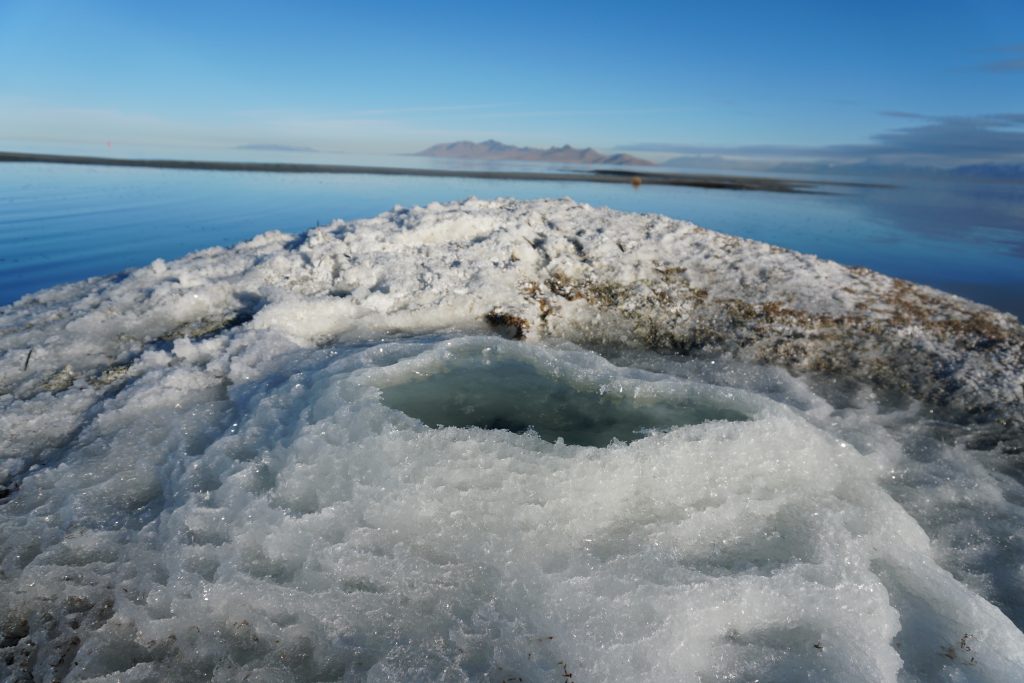 Tours like this, Saige said, can offer a great benefit to not just the visitors, but to the sites themselves.
"Oftentimes, helping visitors have that personal experience with a space gives them a feeling of connection," she said, "which we hope can help increase their drive to help preserve it."
For Brady, being able to play a part in something such as this was a rewarding experience – especially right off the bat.
"It was really cool to get thrown in right away where they actually needed me," he said. "It was nice to feel like I was doing big things in my internship already.
Since kicking off their internships in such an exciting way, Saige and Brady have already begun planning their projects in earnest. Saige is looking to begin work on natural interpretation signage in the Parker Mountain area, with Brady looking to increase avalanche awareness and push safety messages to both park staff and members of the public.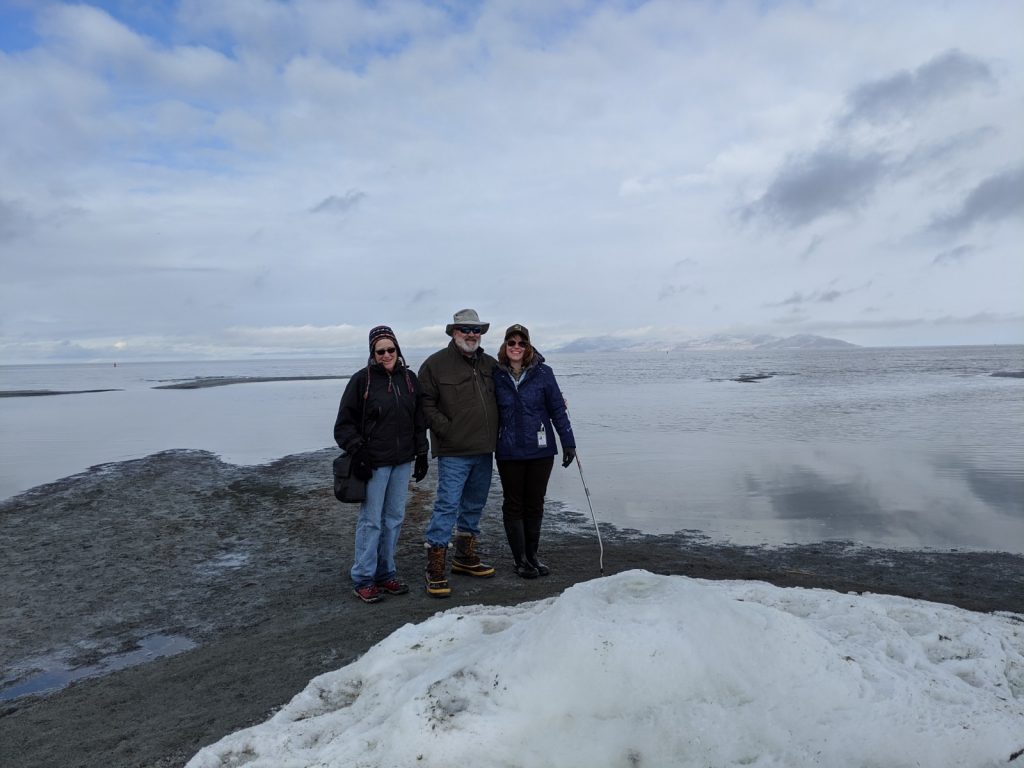 "This experience was extremely valuable to me," Brady said. "It was especially cool to have the opportunity within my first five days."
Both Saige and Brady are currently studying Parks, Recreation, and Tourism with a double emphasis in Outdoor Recreational Studies and Resource Management. While these types of majors are commonplace for interns with Utah State Parks, we allow applicants from a variety of different backgrounds and studies.