Utah State Parks 60th Anniversary Celebration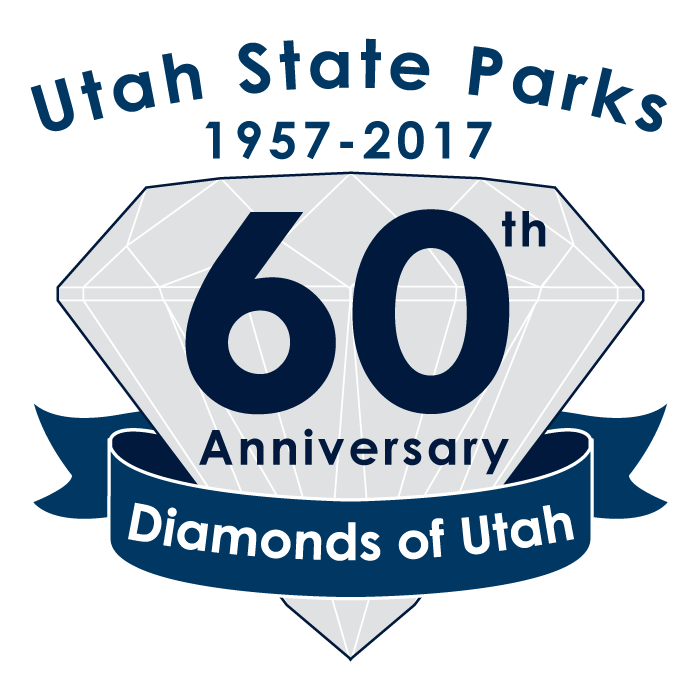 With the coming of 2017, the Utah Division of Parks and Recreation is set to celebrate its 60th anniversary.
Come join us in celebration as we host multiple events across the state each month of 2017 – there will be hikes, fishing tournaments, dances, winter festivals, and more!
Where We Began 
In 1957, a new Utah State Parks Commission came into being through the efforts of the state legislature and Governor George Dewey Clyde. The legislature tasked the commission with formulating and executing a long-range plan for a state park and recreation system.
The first state park is one still around today, and a favorite to many. The Territorial State House State Park Museum  is Utah's oldest existing governmental building, and came under the commission's jurisdiction in 1957.
If you visit there today, you can take a glimpse back in time at early Utah life. Visit on January 7 and you can also take part in the annual Statehood Dance celebration.
Since 1957, other state parks have come and gone, and 60 years later we have a total of 43 parks within our Utah State Parks system. The newest park, Sand Hollow, opened as a state park in 2003 and has become a very popular recreation area for those looking to ride the sand dunes, boat the blue waters, or camp under the stars.
60th Anniversary Celebrations & Activities 
To celebrate our 60th anniversary, we will be hosting multiple events each month at state parks across Utah. These activities vary from dances to fishing tournaments, so be sure to keep an eye on our Events Calendar for events marked "60th Celebration" and come join in on the fun.
To kick off the celebration on New Year's Day, Utah State Parks is hosting multiple First Day Hikes across the state – five of them to be exact.
Antelope Island will host three different hikes of varying difficulty – with Coral Pink Sand Dunes and Dead Horse Point each hosting one as well. You can read more about these hikes, as well as watch an informative video by clicking HERE. Bring in the New Year with a First Day Hike near you!
Share your adventures at these celebrations and activities with us on social media using the hashtags: #UtahSP60, #DiamondsOfUtah, #CelebrateUtah, and #ExploreUtah!
New Annual Passes
Visitors far and wide have experienced the beauty and wonder of our state parks, and they are truly considered to be the Diamonds of Utah. We liked the name so much, we're running with it. Now, the 2017-2018 Annual Day Use Passes will feature the 60th Anniversary Diamond loud and proud on the front. Pick up yours today at any of our staffed parks or offices to show your love and support for your Utah State Parks.
A Bit of History 
A lot has changed over these last 60 years, and to show you exactly how much we're going to be sharing a bit of history!
Every other week, we will be sharing one of our favorite photos from one of our Utah State Parks; as well as some fun facts about what you're seeing, what has changed since then, and what we can expect in the near future.
Be sure to follow our Facebook, Twitter, and Instagram pages for these historical highlights, as well as other need-to-know information involving our parks.