Holiday Lights & Events 2022
There's an unmistakable chill in the air! If you're ready to start dashing through the snow, bundle the family up and head out to your favorite Utah State Park to make some holiday memories. Whether you're looking for a peaceful winter hike or a drive through a magically lit winter wonderland, we've got you covered!
Be sure to check back periodically, as we'll update throughout the season!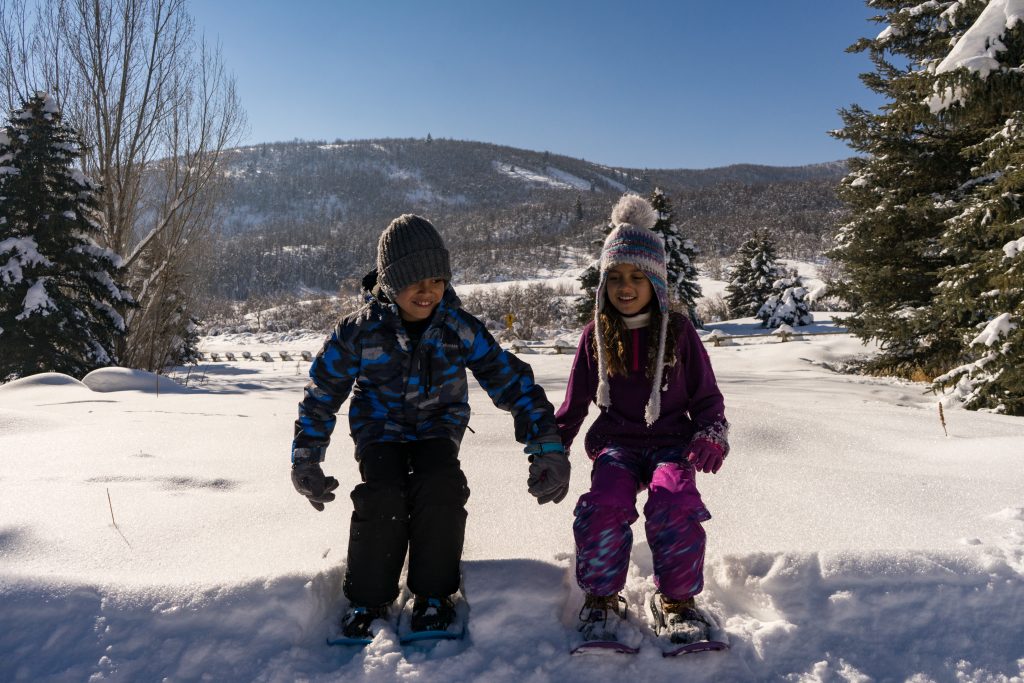 ---
JANUARY

Wasatch Mountain State Park
Winter Festival 2023
January 14, 2023, 10:00 AM – 2:00 PM
Wasatch Mountain State Park is a winter wonderland! Reserve a spot for you and your family to try our winter equipment. Please email kathydonnell@utah.gov for more info and to reserve equipment. $5 per individual, $20 for groups of up to five persons, and $2 for each person after that.
---
Antelope Island State Park
Survival Superpowers – Antelope Island Winter Wildlife
January 14, 2023

Antelope Island's year-round residents have to be ready to survive some pretty inhospitable living conditions without heaters and expensive outerwear. Is it magic? Meet in the Visitor Center Media Room at 1:00 pm for a presentation about our most resilient wildlife. There is no fee for this program – regular park entry fees do apply. Contact tackley@utah.gov with any questions.
---

Great Salt Lake State Park
Mirabilite & Shipwreck Tours
January 14, 15, 16, 21, and 22, 2023
This is a unique opportunity to walk along Silver Sands Beach with a Park Ranger to view some of the highlights of the park. We will view and speak about the rare Mirabilite Formations that form during winter. We will also talk about some of the abandoned ships around GSL and view 2 remnants within the park. The walk will begin on the back patio of the Visitors Center. This event is $3 per person + the $5 (per vehicle) entry fee. Dogs are welcome but must be on a leash. This walk is expected to take about 45 minutes. The walk will be just under a mile on the beach, expect typical beach hazards during the walk. Waterproof Shoes are required to get to Mirabilites. Tours will be available at the beginning of the hour between 10 am-3 pm.
Tickets Available
Everyone must pre-register, we will only have 30 people max capacity for each time slot. If you are not pre-registered we can not ensure there will be room on the tour. Tours will be available at 10 am, 11 am, 12 pm, 1 pm, 2 pm, and 3 pm
Register using this link: https://parkspass.utah.gov/parks/UTGREA/mirabilite
To pay the Day-use fee ahead of time use this link: https://parkspass.utah.gov/parks/UTGREA/dayuse
Location
Meet on the back deck of the Visitors Center at the Great Salt Lake State Park (Exit 104 off of I-80). This event is not on Antelope Island
What to Bring
Waterproof Shoes are highly recommended for this tour, conditions are usually wet this time of year. Dress accordingly for the weather. We may even encounter some ice on the beach.
Disclaimer
*This event may be canceled if the weather is snowy and blocks the visibility of the formations.
**This is event is held at the Great Salt Lake Marina in Magna, and NOT on Antelope Island.
Event Contact Info
For more information about this event, contact the Great Salt Lake State Park Visitor Center at (801) 828-0787
---
Sand Hollow State Park
Winter 4×4 Jamboree
January 18-21, 2023
This spectacular event features world-class rock crawling combined with gorgeous views of Zion National Park, Pine Valley Mountain, Sand Hollow Reservoir, and more than 35 different trails in and around the spectacular Southwestern Utah area.
Fun and activities for your entire family! There is a spectacular Vendor Show, Music, Food, Raffles (both for kids and adults), and much more.
The Jamboree is for full-size vehicles (Jeep, Toyota, Samurai, buggy, etc.) only. ATVs / UTVs / Dirt Bikes have different capabilities and would not be compatible with the rest of the vehicles on any given trail.
The price per vehicle per trail is $50.
Click here for more information and registration.
---
East Canyon State Park
Winterfest
January 21, 2023
Join the staff of East Canyon State Park for our annual Winterfest on January 21, 2023, from 11:00 a.m. to 2:00 p.m. Find all of your winter fun in one great place! Learn cross-country skiing, snowshoeing, ice fishing, and snowmobiling. There will be a sliding area for the children. $20.00/vehicle. Buy tickets here!
---
Snow Canyon State Park
Star Party
January 21, 2023, 7:00 pm – 8:30 pm
Gaze at galaxies, nebulas, and stories of the past on this Naturalist-led tour of the cosmos. Blankets and camp chairs are recommended as you take in the universe. Space is limited; registration is required. (435) 628-2255
---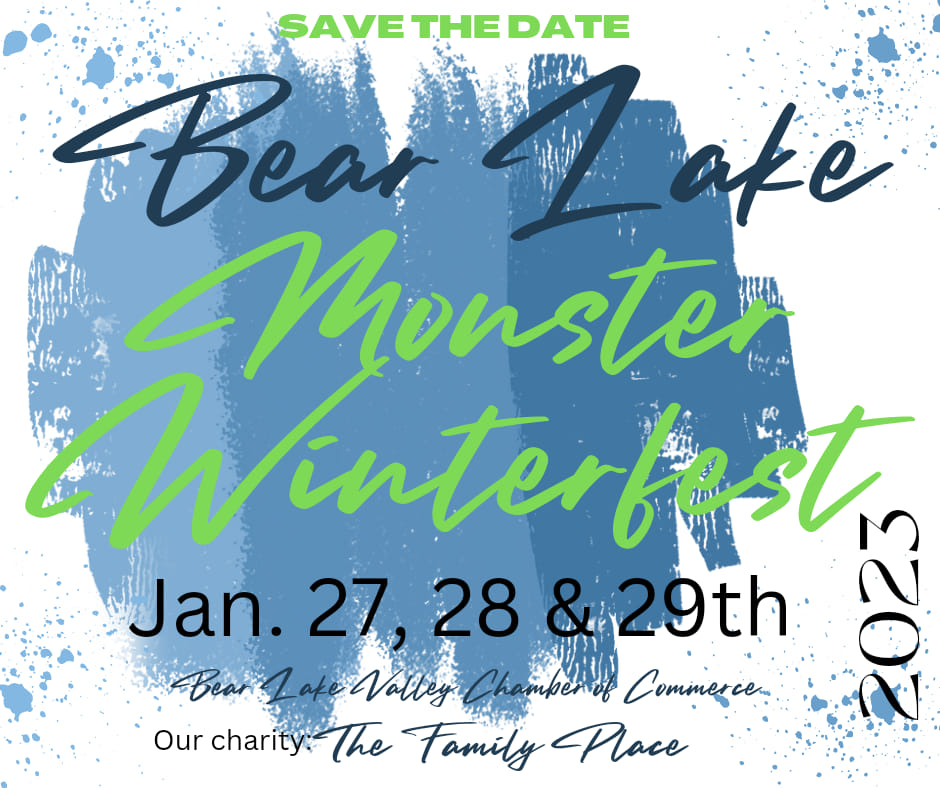 Bear Lake State Park
Monster Winterfest
January 27-29, 2023
Bear Lake's biggest annual winter event. Most activities at this family-friendly event take place in the Utah Bear Lake State Park Marina and Sunrise Resort & Event Center. The Utah State Parks entrance fee at the Marina will be waived for those attending the event, with the hope that you'll donate to The Family Place non-profit for which the event is fundraising. The event is put on by the Bear Lake Rendezvous Chamber of Commerce, Bear Lake Valley Convention & Visitors Bureau, Garden City Fire District, and Bear Lake State Park.
For more information and schedule, visit https://bearlakemonsterwinterfest.com/
---
Utah Lake State Park
Frigid 5k & Penguin Plunge
January 28, 2023
Break out your skimpy shorts and get ready to FREEZE your buns off! We invite you, your friends, and your family to the 2022 Frigid 5k and Penguin Plunge! It's a great way to start out the year and break free from the winter running blues!
The Frigid 5k and Penguin Plunge have been the premier winter event for over a decade. The starting line for the 5k is at the Provo Boat Harbor where you will enjoy the short, yet challenging course. After the 5k, finish the event off with the Penguin Plunge.
Challenge yourself and brave the frigid cold by jumping into Utah Lake. Our team skillfully cuts out a square of ice and inserts a safety cage to keep plungers safe. If you choose to opt out of taking a dip in the lake, feel free to watch the faces of those who are crazy enough to take the dive!
At Runtastic Events, we value the safety of our race participants and strive to create a fun and safe environment. Both the 5k and Penguin Plunge have first aid booths readily available for participants.
To register visit: https://runtasticevents.com/races/frigid-5k/
---
Wasatch Mountain State Park
Bigfoot Snowshoe Festival
January 28, 2023
Sign up for the only ultra 50K Snowshoe race in the country! Or if that sounds like a bit much, there is a distance for everybody in the whole family—from a marathon on down to a 25K, a 10K, and a 5K! If you love to run then you will love to do this.
Snowshoes are available on race day at the visitors center where we start and finish the events, and BYU Outdoor Rental and REI.
For information and registration, click HERE.
---
Snow Canyon State Park
Jr. Ranger Lava Tubes
January 29, 2023, 1:00 pm- 3:00 pm
Calling all Jr. Rangers! Join a Park Ranger to explore the lava rock and caves of Snow Canyon. Suitable for ages 8+, children must be accompanied by an adult. Space is limited; registration is required.
(435) 628-2255