Holiday Lights & Events 2022
There's an unmistakable chill in the air! If you're ready to start dashing through the snow, bundle the family up and head out to your favorite Utah State Park to make some holiday memories. Whether you're looking for a peaceful winter hike or a drive through a magically lit winter wonderland, we've got you covered!
Be sure to check back periodically, as we'll update throughout the season!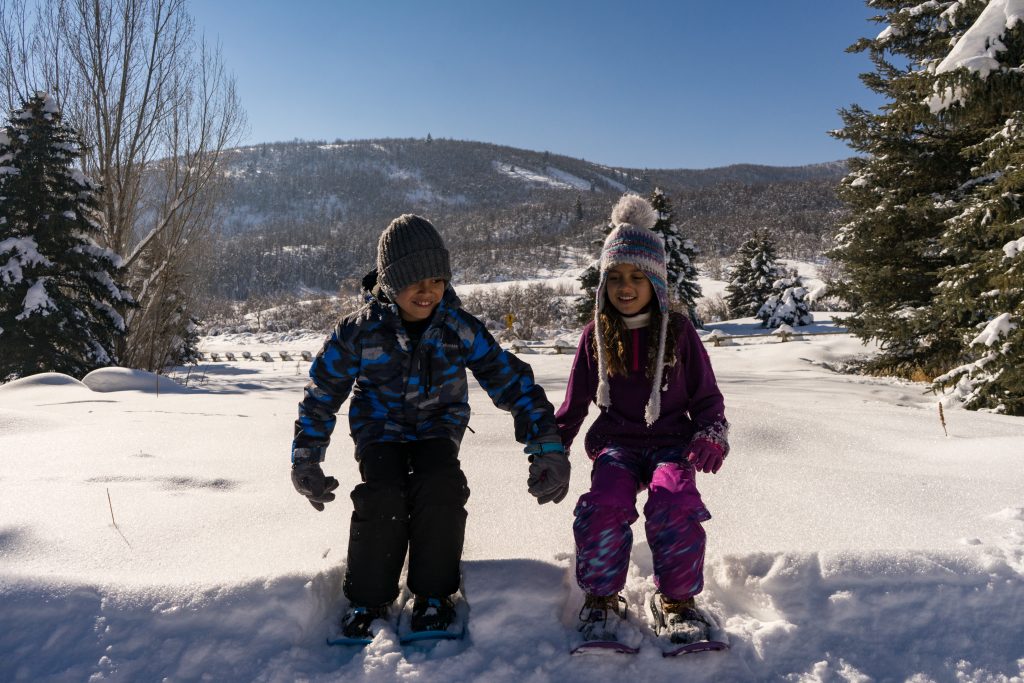 ---
DECEMBER
Jordanelle State Park
Holiday Lights Wagon Rides
NOW – December 31, 2022
Come enjoy being pulled through a holiday light show by a team of Percheron draft horses! If you're looking for holiday goodies, s'mores, hot chocolate, and cider will be available for purchase. The ride itself is approx. 20 minutes long (some teams of horses walk a little faster or a little slower).
This is suitable for all ages. Kids 2 and younger are free. Tickets are available through December. Click Here for tickets.
---
Willard Bay State Park
Fantasy at the Bay Drive-Through Light Show
NOW – December 30, 2022 (Closed Christmas Day)
Celebrate the magic of the holidays with Willard Bay State Park! Fantasy at the Bay's drive-through Christmas lights will be twinkling for all to see from November 25 – December 30, 2022 (Closed Christmas Day). Stay warm and cozy inside your car while making holiday memories to last a lifetime!
Hours:
November 25 – December 24, 2022
5:00 PM – 10:00 PM
(Closed Christmas Day)
December 26th – December 30th
5:00 PM – 9:00 PM
Prices:
Sunday – Thursday: $15*
Friday – Saturday: $20*
December 16 – Christmas Eve: $20*
Buy passes online here.
Price Calendar
*prices are subject to change. Please note: Annual, Senior, and Honor passes are not accepted for this special event.
---
Frontier Homestead State Park
Holidays at the Homestead
December 7-10, 2022
Activities and entertainment for the entire family from 5:30 PM – 8:00 PM each evening. $2/person, $8.00/family.
---
Dead Horse Point State Park
Sunset Hike
December 16, 2022
Come learn what makes Dead Horse Point Overlook one of the most photographed places in the world. As you watch the sunset listen to the ranger talk about the amazing landscape and how it was formed. Meet out at the Dead Horse Point Overlook by the bathrooms. The ranger will then lead you a short distance along the west rim trail, to a spot where you can sit and watch as the sun dips below the horizon. You are welcome to bring a chair if you would like. Starts at 4:00 PM.
---
Frontier Homestead State Park
Lights at the Homestead
December 20-24, 2022
Enjoy a relaxing stroll through the park among the holiday lights and decorations.
5:30 to 8:00 each evening from December 20 through 24 (excluding Sundays). FREE (donations accepted).
---
JANUARY
Antelope Island State Park
First Day Hike
January 1, 2023
Kick off the new year in a healthy way! Join the park naturalist for a hike at Antelope Island. Meet at the White Rock Bay Trailhead at 1:00 pm for a walk across the dry lakebed and a discussion of Great Salt Lake's recent and distant past. This event is free, but regular park entry fees apply. Contact tackley@utah.gov with any questions. Distance and conditions TBA.
---
Dead Horse Point State Park
First Day of the Year Hike
January 1, 2023
Start your year off with a brisk morning hike. The ranger-led hike will be about a mile long on a dirt and rock trail. Bring good shoes and dress warmly. Kickstart your year and get ready to crush those New Year goals! The hike starts at 10:00 AM.
---
Territorial Statehouse State Park Museum
Utah Statehood Day Dance
January 7, 2023
Youth Dance 7:00 P.M. – 9:00 P.M. Wear your finest dress or suit and celebrate Utah's 127th birthday with a traditional pioneer dance! The dance will be held at the Museum Legislative Hall. The event is free to the public. Please wear supportive shoes.
---
East Canyon State Park
Winterfest
January 21, 2023
Join the staff of East Canyon State Park for our annual Winterfest on January 21, 2023, from 11:00 a.m. to 2:00 p.m. Find all of your winter fun in one great place! Learn cross-country skiing, snowshoeing, ice fishing, and snowmobiling. There will be a sliding area for the children. $20.00/vehicle. Buy tickets here!
---
Bear Lake State Park
Monster Winterfest
January 27-29, 2023
Bear Lake's biggest annual winter event. Most activities at this family-friendly event take place in the Utah Bear Lake State Park Marina and Sunrise Resort & Event Center. The Utah State Parks entrance fee at the Marina will be waived for those attending the event, with the hope that you'll donate to The Family Place non-profit for which the event is fundraising. The event is put on by the Bear Lake Rendezvous Chamber of Commerce, Bear Lake Valley Convention & Visitors Bureau, Garden City Fire District, and Bear Lake State Park.
For more information and schedule, visit https://bearlakemonsterwinterfest.com/
---
Utah Lake State Park
Frigid 5k & Penguin Plunge
January 28, 2023
Break out your skimpy shorts and get ready to FREEZE your buns off! We invite you, your friends, and your family to the 2022 Frigid 5k and Penguin Plunge! It's a great way to start out the year and break free from the winter running blues!
The Frigid 5k and Penguin Plunge have been the premier winter event for over a decade. The starting line for the 5k is at the Provo Boat Harbor where you will enjoy the short, yet challenging course. After the 5k, finish the event off with the Penguin Plunge.
Challenge yourself and brave the frigid cold by jumping into Utah Lake. Our team skillfully cuts out a square of ice and inserts a safety cage to keep plungers safe. If you choose to opt-out of taking a dip in the lake, feel free to watch the faces of those who are crazy enough to take the dive!
At Runtastic Events, we value the safety of our race participants and strive to create a fun and safe environment. Both the 5k and Penguin Plunge have first aid booths readily available for participants.
To register visit: https://runtasticevents.com/races/frigid-5k/