First Day Hikes 2020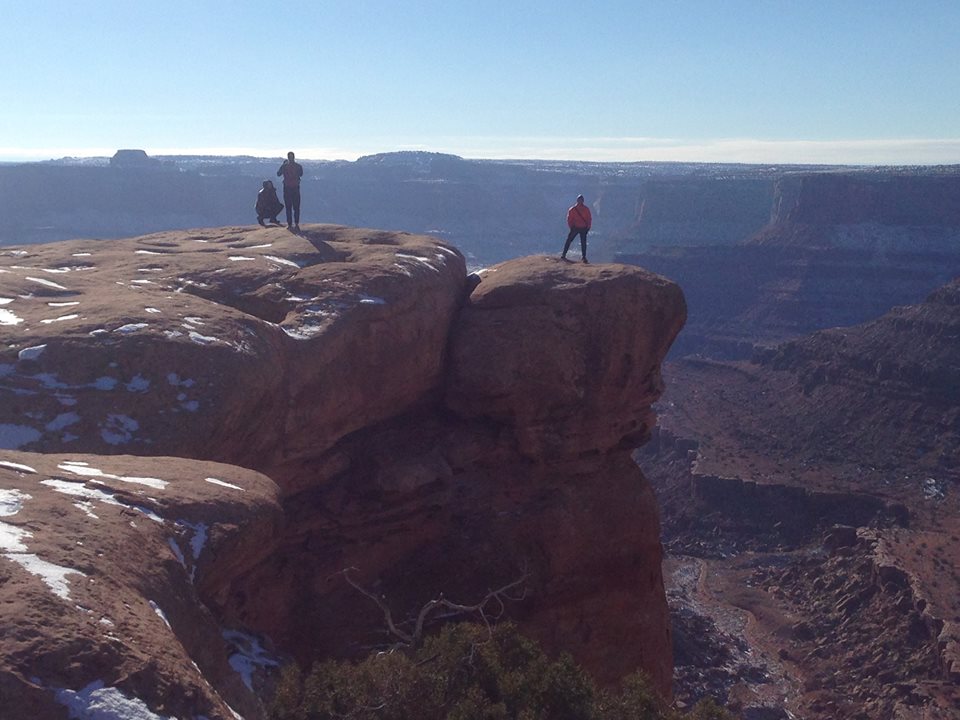 Utah State Parks is kicking off 2020 with another installment of our annual First Day Hikes on New Years Day.
This year we are hosting hikes at five different state parks: Antelope Island State Park, Dead Horse Point State Park, Fremont Indian State Park Museum, Goblin Valley State Park, and Kodachrome Basin State Park.
Check out the different hikes below for more information. Be mindful of weather conditions. Bring the appropriate gear, water, snacks, and clothing. See you on the trail!
---
Kodachrome State Park (new this year)
Hike Name: Angel's Palace
Length: 1 ½ miles RT/150 ft. Elevation Gain
Meet Up Time: 10:00 a.m.—Please arrive with time to spare.
Meet Up Place: Oasis Group Site Parking Lot
What to Bring: Sturdy shoes. Clothing layers appropriate for weather. Water. Snacks. Stunning viewpoints of multicolor sandstone and interesting rock formations for pictures!
Dogs: Dogs on leash are welcome.
For more information contact: nathanmartinez@utah.gov
---
---
Antelope Island State Park
Hike Name: Beacon's Knob
Length: 5.2 miles/Moderate 
Meet Up Time: 1:00 p.m.—Please arrive with time to spare.
Meet Up Place: Gravel Pit Trailhead
What to Bring: Sturdy shoes. Clothing layers appropriate for weather. Water. Snacks. Picture-worthy vistas.
Dogs: Dogs on leash are welcome.
For more information contact: tackley@utah.gov
---
Dead Horse Point State Park
Hike Name: East Rim Trail
Length: 3 miles RT/Easy
Meet Up Time: Noon—Please arrive with time to spare.
Meet Up Place: Visitor Center
What to Bring: Sturdy shoes. Clothing layers appropriate for weather. Water. Snacks. Sheer red sandstone cliffs and majestic viewpoints for pictures!
Dogs: Dogs on leash are welcome.
For more information contact: dillonhoyt@utah.gov
---
---
Fremont Indian State Park
Hike Name: Petroglyph Hike
Length: 1 mile—including some up and down hill parts
Meet Up Time: 1:00 p.m.—Please arrive with time to spare.
Meet Up Place: Museum
What to Bring: Be prepared for winter weather! Sturdy shoes. Clothing layers appropriate for weather. Water. Snacks. Petroglyphs will be picture-worthy!
Dogs: Dogs on leash are welcome.
For more information contact: amylarson@utah.gov
---
---
Goblin Valley State Park
Hike Name: Hoodoo Hike Among Goblins
Length: 3 miles RT/Easy
Meet Up Time: Noon—Please arrive with time to spare.
Meet Up Place: Overlook parking lot
What to Bring: Sturdy shoes. Clothing layers appropriate for weather. Snow will dictate route. Water. Snacks. Curious and Intriguing rock formations will make excellent pictures!
Dogs: Dogs on leash are welcome.
For more information contact: jameswells@utah.gov