Is Your Life Jacket Serviceable?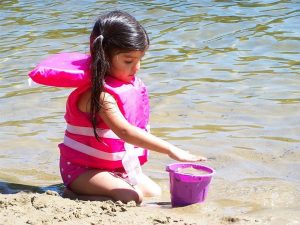 According to U.S Coast Guard standards, life jackets should be serviceable and inspected often. Before using your life jacket or personal floatation device (PFD, inspect and make sure that:
PFD is free of rips, tears, and holes in the fabric.
Seams, straps, and buckles should are in good condition.
PFD is free of mildew odor and waterlogging.
The buoyant material is not showing any sign of shrinkage.
There aren't any leaks (only if your PFD uses bags of kapok, a naturally buoyant material). To check for leaks, gently squeeze the bag. If there is a leak, throw the PFD away.
The U.S. Coast Guard approved label is legible.
If a PFD does not meet serviceable requirements, it should not be used and should be cut up and thrown away.
Remember, life jackets save lives. Nationally, 80% of people who drowned in boating accidents would have survived had they been wearing a PFD.
If your floatation device is damaged, it could end up being no help at all. Always check your equipment before heading out.
Visit the U.S. Coast Guard Website To Learn More!