Join us for a Star Party!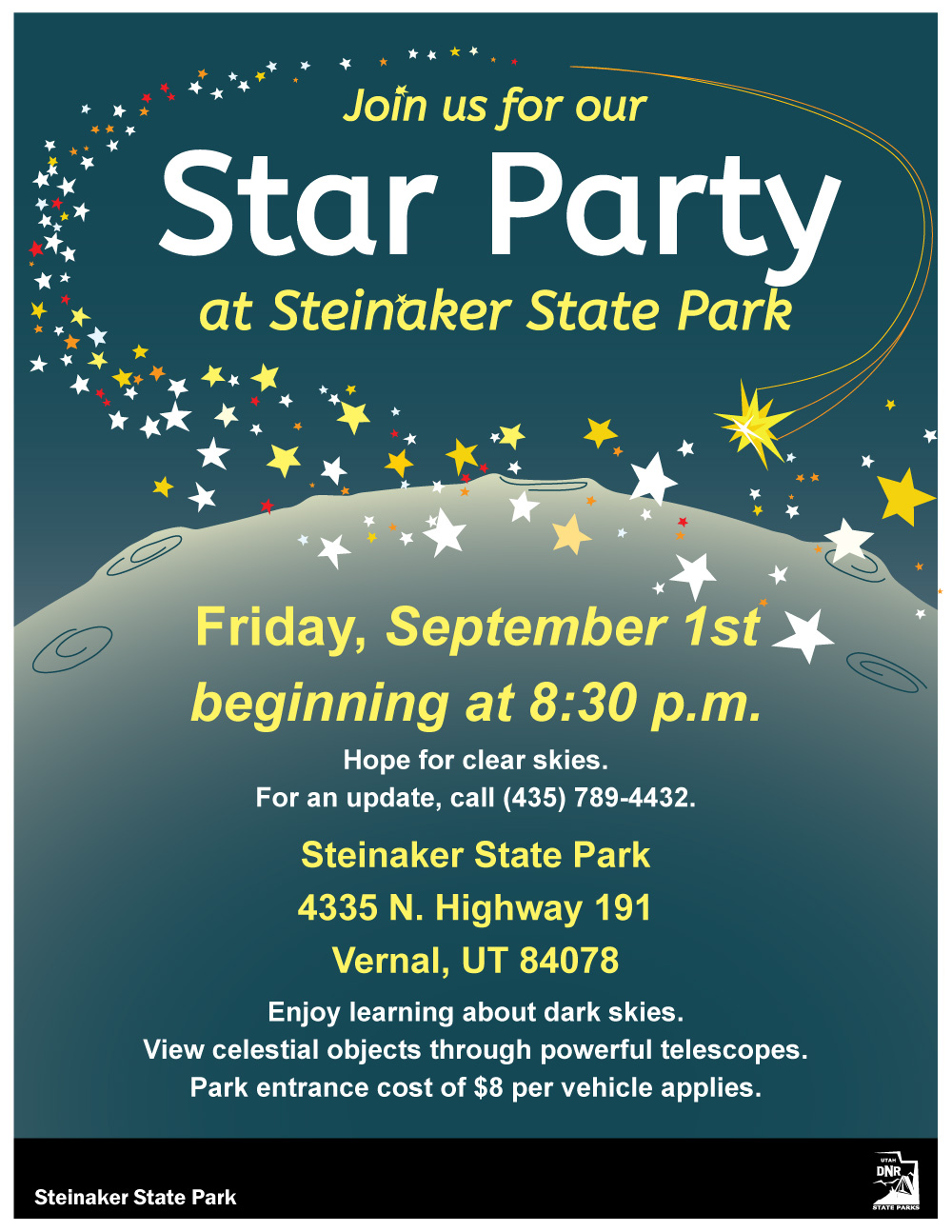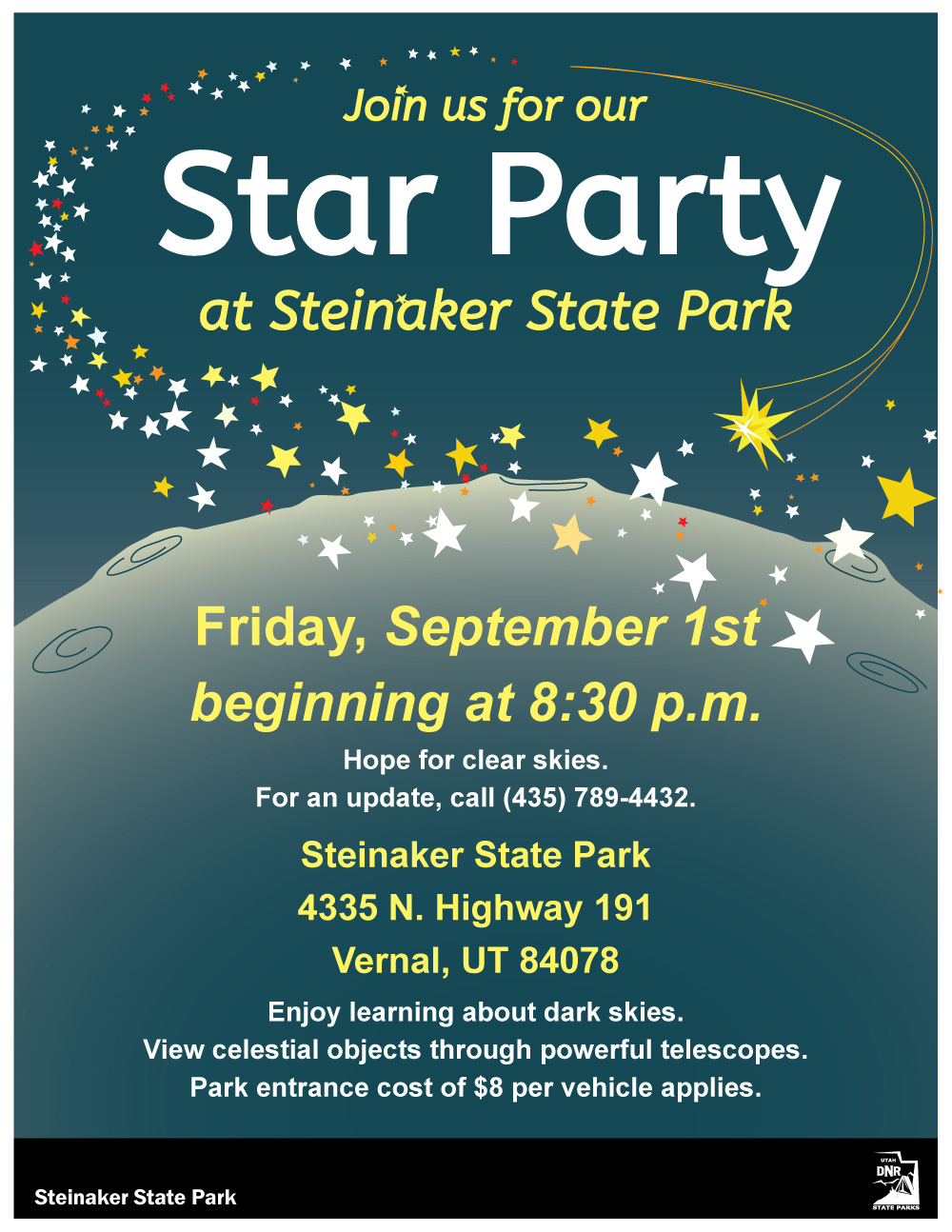 Join us Friday, September 1, 2017 for a Star Party at Steinaker State Park!
The event kicks off at 8:30 p.m. inside the park. We'll have some powerful telescopes that will help you gaze into the night.
The park entrance fee of $8 does apply for this event. Come join us for an event that is out of this world!
This event could change subject to weather. For updates, give the park at a call at 435-789-4432.
Did you know that Utah has some of the best locations in the world to view the stars? In fact, there are multiple state parks that have been recognized by the International Dark Sky Association for their night time wonderment.
Learn more about these locations and how you can experience them below!