Park Events
Park Events                   Special Use Permits                    Hailstone Event Center
2018-19 Boat Slip and Dry Storage Process
The boat slip random draw and sealed bid process has been completed for the 2018 and 2019 seasons.  Your next opportunity for spots is to get on the Wait List.  The Wait List will begin Monday, April 9th at 8:00AM.  Wait List is good for 2018 and 2019 seasons.
2018 Boat Slip Acquisition Procedures
2018 Waiting List Application (2018-2019 seasons)
September 15, 2018 EVENT – Kokanee Viewing Day @ Rock Cliff (Canceled)
This event has been canceled because there are not hundreds of Kokanee in the river, but there are handfuls.  So come and enjoy the park for free between 9am and 3pm.  Relax by the river, bring a picnic, and keep an eye out for the bright red colored fish making their way up the river to spawn.  There will be some signs and information packets available at the gate.
September 22, 2018 EVENT – Wasatch Mountain Head Rowing Regatta @ Hailstone
The event will stage at the PWC ramp and the actual racing will occur in the East Arm of the reservoir.  The East Arm will have restricted boat access that day for the event, 9:00AM to 4:00PM.  If water conditions allow, preferred event staging would be at Rock Cliff.
September 29 and 30, 2018 EVENT – Park City Sailing Association Fall Regatta (Laser No Coast Championship) @ Hailstone
This event is open to the public and is spectacular to watch with the beautiful fall colors as a backdrop.  Event will take place at the PWC ramp and adjacent waters from there to the dam.  Boat access will be somewhat restricted in that area for the races.  Go to http://www.sailpc.org/ for more information.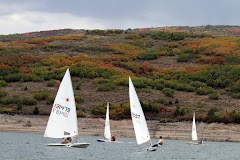 TBD October 2018 EVENT – Red Rock Relay @ Rock Cliff/Perimeter Trail
This event will be coming through the Rock Cliff area on the Perimeter Trail to through to Ross Creek.  There should be minimal impact to the public during this event.   Go to http://redrockrelay.com/park-city/ for more info.
November 11, 2018 EVENT – Veteran's Day
Free day use at Jordanelle for current and retired military.   Simply have your military ID with you.
——————————2019 EVENTS ——————————–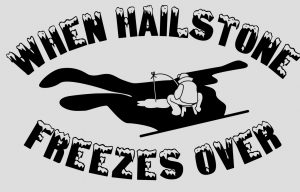 TBD February, 2019 EVENT- When Hailstone Freezes Over Ice Fishing Tournament 
Come join us for a day of fun on the ice!  There will be two divisions for this trout tournament:  adult and youth (15 and under).  Over $2,000 in prizes!  $250 Cabela's card for 1st place, $100 Cabela's card for 2nd place, and $50 Cabela's card for 3rd place (for each Division).  Opportunity drawing for all participants.  Pre-registration will be $10 for adults (+ $2.50 fee) and $5 for youth (+ 2.00 fee) until Feb.____.  After Feb. _____, online  and registration on event day will be $15 for adults and $10 for youth.  Mark your calendars!  This tournament will be ran much like the previous Quad-fishalon.  Registration info coming soon!  2017 When Hailstone Freezes Over RULES
TBD April EVENT – FREE Camping for all active military and veterans @ Hailstone
Thirty sites have been set aside to honor our military.  You must make reservations in advance by calling 435-649-9540.  Military ID required upon arrival.
TBD June  2019 EVENT – Sail-a-palooza
Park City Sailing Association will be having clinics, races, and information about their organization and programs at their annual Sail-a-palooza event.  Come see what it's all about!  sailpc.org
TBD June 2019 EVENT – Free Fishing Day
A fishing license is not required this day, however all other regulations apply.
TBD June 2019 – County Cooperative Weed Spray Day @ Rock Cliff and Perimeter Trail
Wasatch County, park personnel, and volunteers will be spraying noxious weeds along the Perimeter Trail and around Rock Cliff and Ross Creek.  Spraying will start around 7AM and will end later in the day as weather and wind allows.  If you are interested in volunteering for this event, please contact the park.  Dedicated Hunters may also earn volunteer hours.  Contact your DWR Dedicated Hunter coordinator.
TBD June 2018 EVENT – Race Tri Triathlon @ Rock Cliff
Rock Cliff recreation area will be CLOSED from about 5PM on Friday, June 22, 2018 until 5PM Saturday, June 23, 2018.  Day use, campgrounds, and adjacent waters will be closed to the public for the dates listed.  Spectator access will be permitted by shuttle.  The ramp at Hailstone will remain open to the public.  Please plan accordingly.  If you reserve a campsite for Saturday, June 23, you may not check in prior to 5PM.  Go to http://www.racetri.com/rock-cliff/ for more information.
TBD June 2018 EVENT – PCSUP Paddle Festival @ Hailstone
Park City SUP Festival consists of paddle board races on Saturday and Sunday.  The races take place in the wakeless areas near the day use beach.  The races will start around cabanas 1-6 and travel along the peninsula and across the bay.  They area will have limited access due to the races taking place on the water.  Beach access for day use will be open except for where the racers are entering the water and finishing.  Go to http://www.parkcitysup.com/ for more information.
TBD June 2018 EVENT – SURFEST, an Wakesurfing Demo Event @ Hailstone
There is no better way to start the wakesurf season than spending 2 full days surfing your face off, behind the sweetest boats on the market, on dozens and dozens of skim and surf style boards!
​This event marks Utah Wake Addicts third annual wakesurf festival where riders will get to try a variety of skim, surf, long, hybrid and grom boards. Riders will rotate between several of the baddest wakesurfing boats giving the riders the ultimate demo experience!  Go to http://www.utahwakeaddicts.com/surfest-2018.html for all the details.
TBD – ALL SUMMER – Personalized Interpretation Programs @ Hailstone
Choose from 5 different programs and our volunteer naturalist will give a 20-minute program from the comfort of your own campsite or pavilion.  Choose from the following programs:  Flowers of Jordanelle State Park, The Creepy Crawly Critters, Geo-History of Jordanelle, Introduction to Star Gazing, and Stories of the Sky.  Programs are free and are available on Fridays and Saturdays from 6:30PM to 10:00PM.  You must sign up by 6:00PM on the sign-up sheet at Murdock Camp Services.  *No programs on the weekend of July 14 due to Fire on the Water event.
TBD July EVENT – Fire on the Water @ Hailstone
Come join us for an evening of fun!  This will be our 11th annual event!  Live music from 3pm to 10pm.  Food, beer, hotdog eating contest (7:30pm), boat parade of lights (9:15pm), and one of the best fireworks show around (10pm sharp!).  Games and kids zone will be available with free and paid activities.  Only $25 per car load up to 8 people.  Annual pass holders will be required to pay the $10 event fee.  Any day use or camping reservations will have the event fee automatically added to their reservation.  An internal park shuttle will be available from 4pm to 11pm for no additional charge from various parking lots and the campground.  We were unsuccessful in securing off site shuttle service.   The park will be very busy and congested due to this popular event.  Event will take place in the day use public beach area and wakeless areas of Hailstone.  Boat access may be restricted in the wakeless area during the event.
TBD July 2018 EVENT – PCSA Summer Regatta @ Hailstone
Minimal public impact.  There will be some congestion at the PWC ramp.   Contact Park City Sailing Association for more information on this event.  http://sailpc.org/
TBD July EVENT – DOXA Threelay @ Rock Cliff
About 50 teams will be competing in this event.  Athletes will bike into the park, swim several courses near the boat ramp, then bike out of the park.  Athletes will be coming in and out of the park from about noon until 8pm on July 28.  The main ramp at Rock Cliff and trailhead will be CLOSED from noon to dusk.   Hailstone ramp will remain open.   Please plan accordingly.  http://doxaraces.com
TBD August EVENT – Salt City Bassmasters Tournament @ Hailstone
Small fishing tournament of 15-30 boats.  Impacts should be minimal.  Access will not be impacted.
TBD August EVENT – Veteran's Appreciation Day – Veterans Salute 5K, Fun Run, and Pancake Breakfast @ Hailstone
Free day use entry for all current and retired military.  Simply show your military ID at the gate.
Show your patriotism and honor our current and past military veterans by running this 5K!  All proceeds will go to the National Ability Center's Veteran and Military Programs.  Runners will receive a bugle "First Call" start and run through beautiful Jordanelle State Park.  Along the course, runners will past through time as they run by banners for representing each of the major wars:  WWI, WWII, Korean, Vietnam War, Gulf War, and the War on Terror.  All 5K runners will receive participation medals and race shirts. $20/person.  Awards will be given out for 1st, 2nd, and 3rd place finishers according to age categories as well as for overall race awards.  All Fun Run participants will receive a medal.  Additional fee for race shirts.  Fun Run/Walk begins at 7:30AM.  The 5K begins at 8:00AM.  Race packets can be picked up the day before the race (9AM-6PM) and on race day.  Race entry for military is FREE with DOD ID.   pancake breakfast will also be available for an additional fee from 8:30AM to 10:00AM (free for Veterans).  $3/person and 3 and under are free for the pancake breakfast.   5K Race course 2017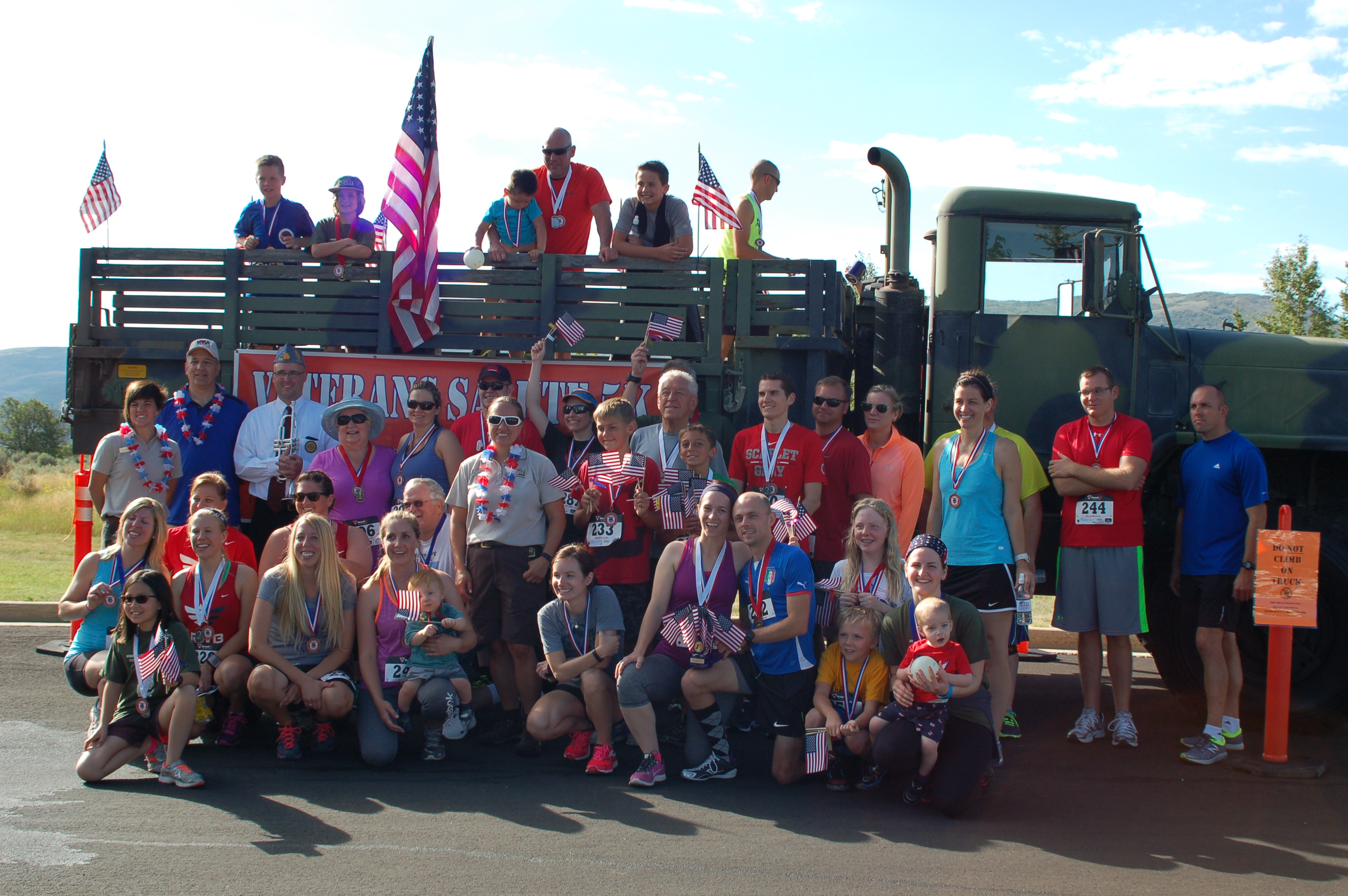 TBD August  EVENT – Kayak Fishing, LLC Bass Fishing Tournament
Come test your skills at this multi-park fishing tournament.  Rockport April 14, East Canyon May 12, Deer Creek July 21, Jordanelle August 11, Starvation September 1, and a championship round September 29 (location TBD).
TBD August EVENT – Junior Sailing Regatta @ Hailstone
More info to follow.  Contact Park City Sailing Association for more information on this event.  http://sailpc.org/
TBD August EVENT – PCSUP P3 – Paddle Pedal Paddle @ Rock Cliff East Arm and Perimeter Trail . 
The event will take place at the Rock Cliff ramp, along the shoreline, and on the Perimeter Trail.  Athletes will start on their stand up paddle boards, then mountain bike on the trail, then back to the boards to finish.  The trail and ramp area may be congested.  Please plan accordingly.  This event will start and end at Rock Cliff.  Go to http://www.parkcitysup.com/ for more information.
TBD August 2018 EVENT – Utah Toughest Race @ Hailstone (PWC area)
Athletes will arrive early Saturday morning, swim a race course, and then bike out of the park.  All participants and vehicles should be out of the park by 9:00AM.  The PWC area will be cleared by 10:00AM.  The wakeless waters along the shoreline from the PWC ramp towards the campground will be closed for the race until about 8:30AM or earlier.
TBD August EVENT – Star Party Program @ Hailstone
The Salt Lake Astronomical Society will be hosting a star party at Jordanelle.  The program will start at dusk at the Hailstone Event Center.  The program is free with your camping or day use fees.  If you are just attending the program (entering the park around 9PM or so, there is no cost for entry).
September 11, 2019  EVENT – Patriot Day 
Free day use for all military (current and retired), law enforcement, fire fighters, EMS, and emergency responders.  Simply show your ID at the gate.