The Yurts at Dead Horse Point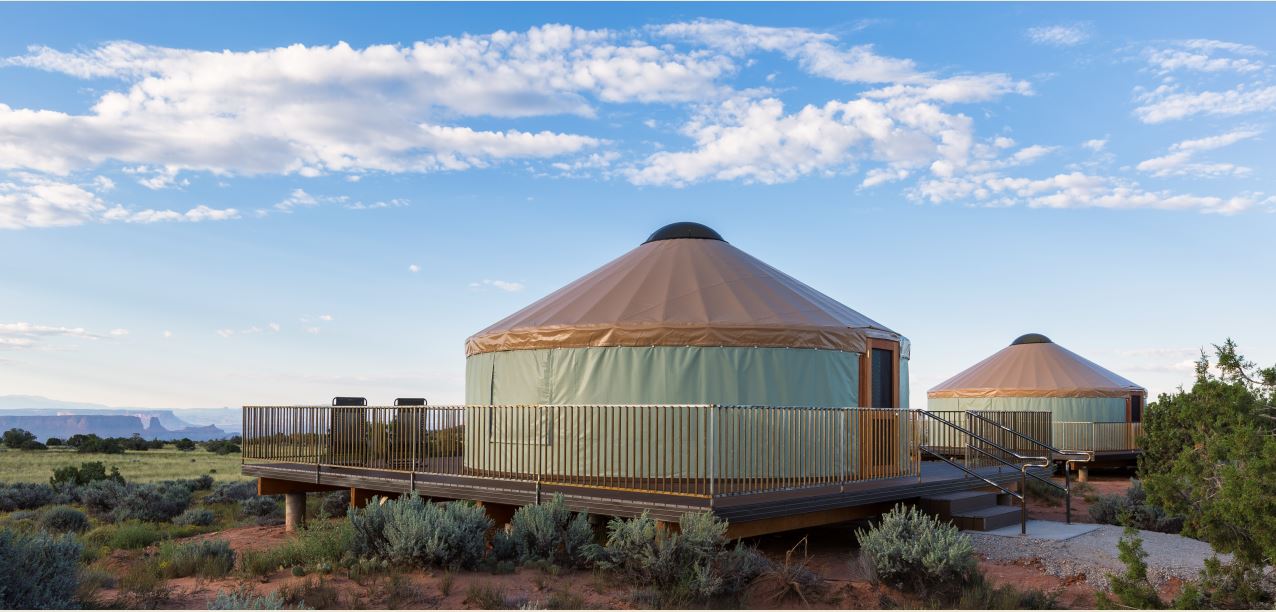 Photo by Bret Edge Photography
The three yurts at Dead Horse Point State Park provide the most luxurious accommodations that can be found atop the mesa. A perfect location for experiencing sunrise and sunset, the yurts enjoy sweeping views of both the canyons to the south and the La Sal mountains to the east. A private spur of the Intrepid Trail System gives easy access to the otherwise remote Big Chief and Pyramid Canyon overlooks.
Each yurt contains sleeping space for up to six people, in the form of bunked double beds and a pullout futon couch. An outdoor propane grill allows for cooking on site, with the park providing propane free of charge. Heat, air conditioning, and electrical outlets are available, and comfortable seating areas both indoors and outdoors provide for a relaxing environment in any weather condition. Modern restroom facilities are located within easy walking distance.
Nightly Rate: $99.00 November 1-February 28,  $120.00 March 1-October 31
Check-in: 3:00pm      Check-out: 12:00pm
Extra Vehicle Fee: $13.00 (there is a maximum of 6 persons per yurt)
Did you know? There is no significant natural source of water up here on the mesa. Dead Horse Point State Park must truck in all of its water from Moab. Due to these limited resources, showers  are unavailable.
Please note that pets are not allowed in the yurts, or in vehicles outside of the yurts. If you would like to spend the night in the park with your furry friend, consider the Kayenta Campground
To make a camping reservation, contact Reserve America at 1-800-322-3770, or visit www.reserveamerica.com.
* Photos by Bret Edge Photography