OHV Events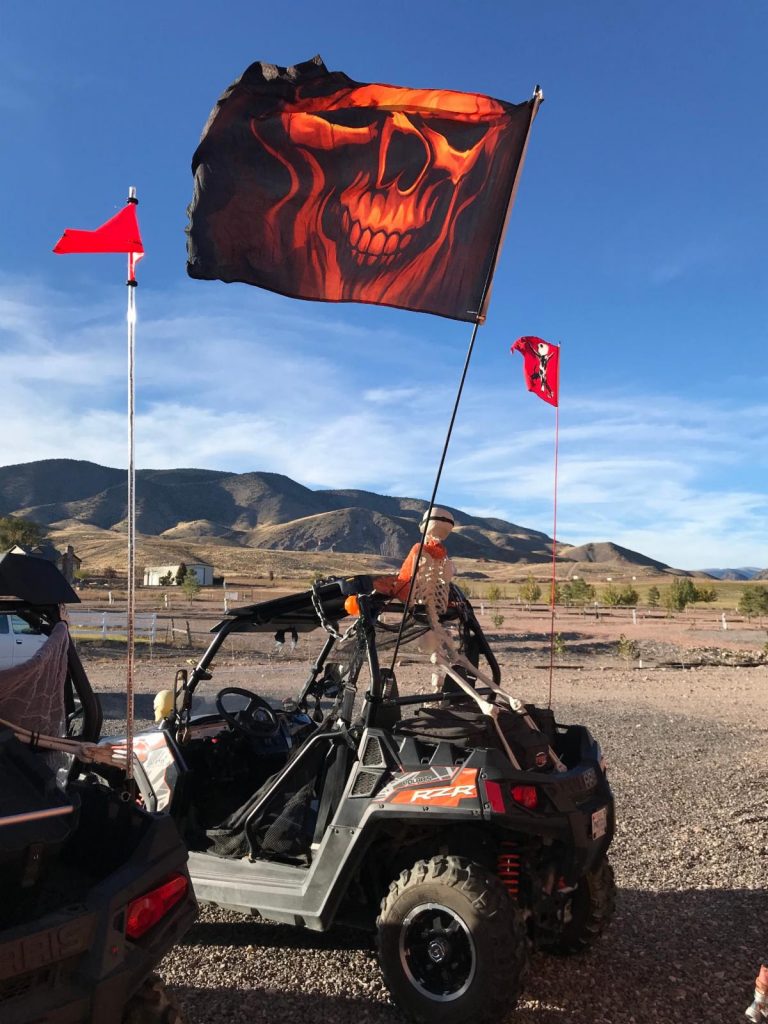 Halloween Howl 2020
Oct. 31, 2020
Join us for the 2020 Halloween Howl. A day filled with a great trial ride mixed with spooks, great company, and amazing food. You won't want to miss out on this great event!
The Haunted Woods Poker Run Ride will be self-guided and will be marked, maps will be provided. The schedule is outlined at the link below.
Register For the Halloween Howl!
---
Ticaboo ATV/UTV Rally
Nov. 5th – 7th
This ride is on the BLM Henry Mountains range. Visitors will begin at Ticaboo Lodge and enter a canyon to the old mines, drop into Shitamarang Canyon, and exit by way of climbing out of the mine area into our "Jurassic" playing ground.
Then traverse the mesa top to the Badlands before making our way toward the Burr Trail. Crossing the Burr Trail, we'll continue through more Morrison Formation back toward Ticaboo.