OHV Events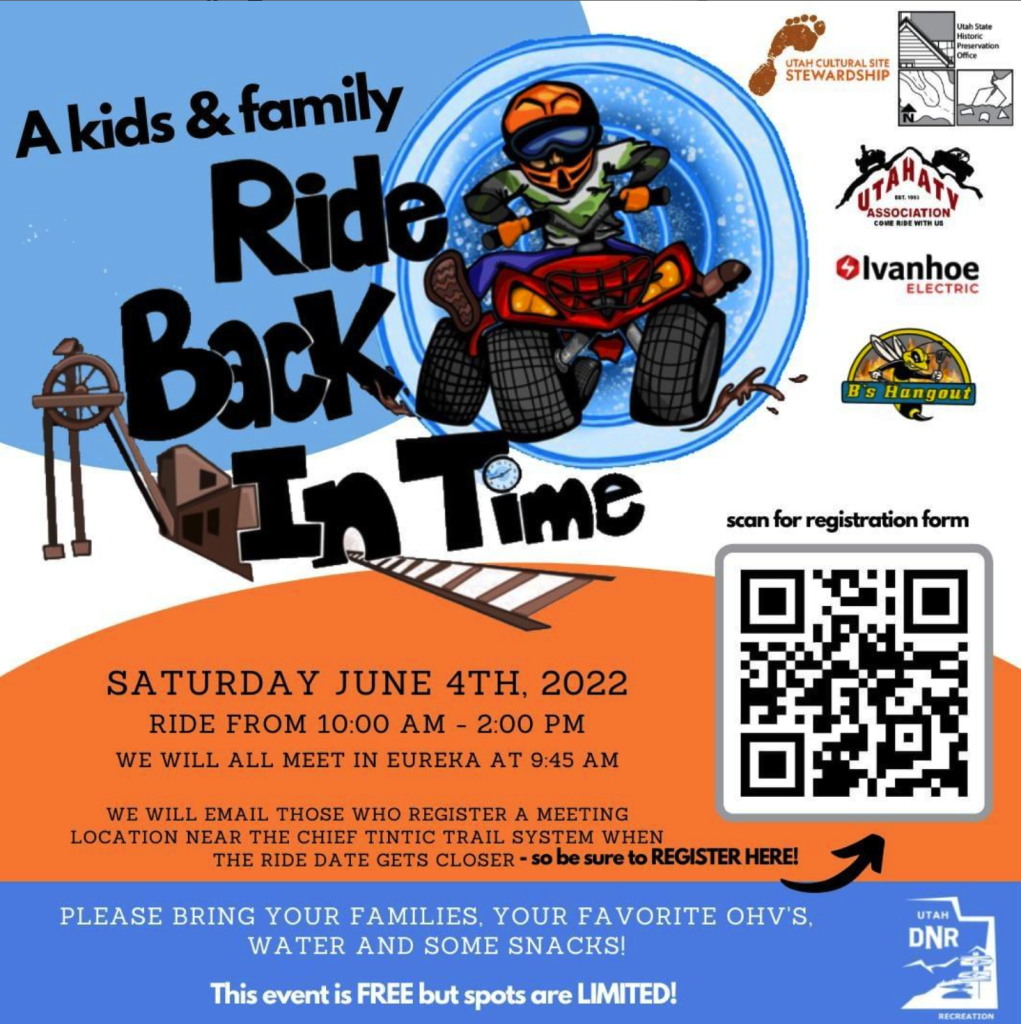 OHV Program "RIDE BACK IN TIME"
June 4, 2022
Utah's OHV Program is hosting our first ever Ride Back in Time Kids and Family Event on Saturday, June 4th in Eureka, UT!
Come and join the OHV Program on a beautiful ride on the Chief Tintic Trail system guided by the Utah ATV Association, and learn about the amazing history behind the trail from the Utah Cultural Site Stewardship Program Coordinator.
This is a FREE event for all ages – operators must have a legal driver's license or a youth OHV certificate.
Please register using the link below OR scan the QR code in the image above!
We can't wait to see you there!
---