OHV Events

Trail Hero
Oct. 1-5, 2019
Trail Hero is a week-long event with 4 days of guided trails, a golf tourney and challenging race! Join us October 1-5, and have the most fun you can have in 4-wheel drive!
Trail Hero 2019 marks our fourth annual event, and we have made some awesome changes and additions that you will not want to miss. Come for one day, come for the whole week This is one event with lots of memories!
---
Hills for Heros OHV Ride
Oct. 5, 2019
Wasatch Mountain State Park in partnership with the Utah ATV Association and LMR Racing is holding our 2nd Annual Hills for Heroes Off-Highway Vehicle Ride. We will ride UTV's from the Soldier Hollow Group Use Pavilion in Midway over to Tibble Fork Reservoir. A catered lunch will be provided upon arrival.
Check Out the Hills for Heros Facebook Group!
---
ATV/UTV Rally at North Lake Powell
Oct 16-19, 2019
Come check out the first-ever ATV/UTV Rally at North Lake Powell hosted at the Ticaboo Lodge by Lake Powell Adventures!

Join us as we visit Ticaboo, Bullfrog, and Hite. There are a limited number of rooms, so book your spot now!
ATV/UTV Rally at North Lake Powell
---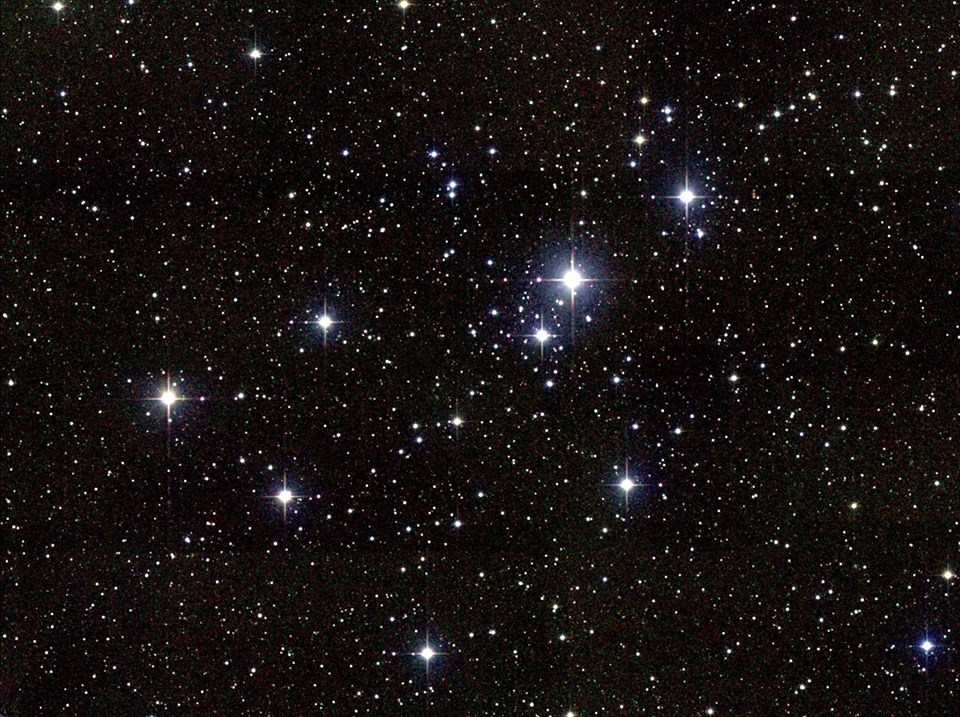 Dark Sky OHV Ride
Oct. 19, 2019
Join us on Saturday, October 19 at Fremont Indian State Park for our first-ever Dark Sky OHV Ride.
The event kicks off at 1 p.m. with the OHV ride. Dinner will be served at 5 p.m. The day will end with a special dark sky presentation at 7 p.m. by ancient astronomy expert John Lundwall, PhD.
Telescopes will also be provided for you to view the stars, as well as additional experts available to answer questions. Fees for the event are $15 per-machine and will cover the ride and dark sky program. Those only participating in the dark sky program will be charged $8.
Reserve your spot and pay in advance by calling Fremont Indian State Park directly at 435-527-5631.
---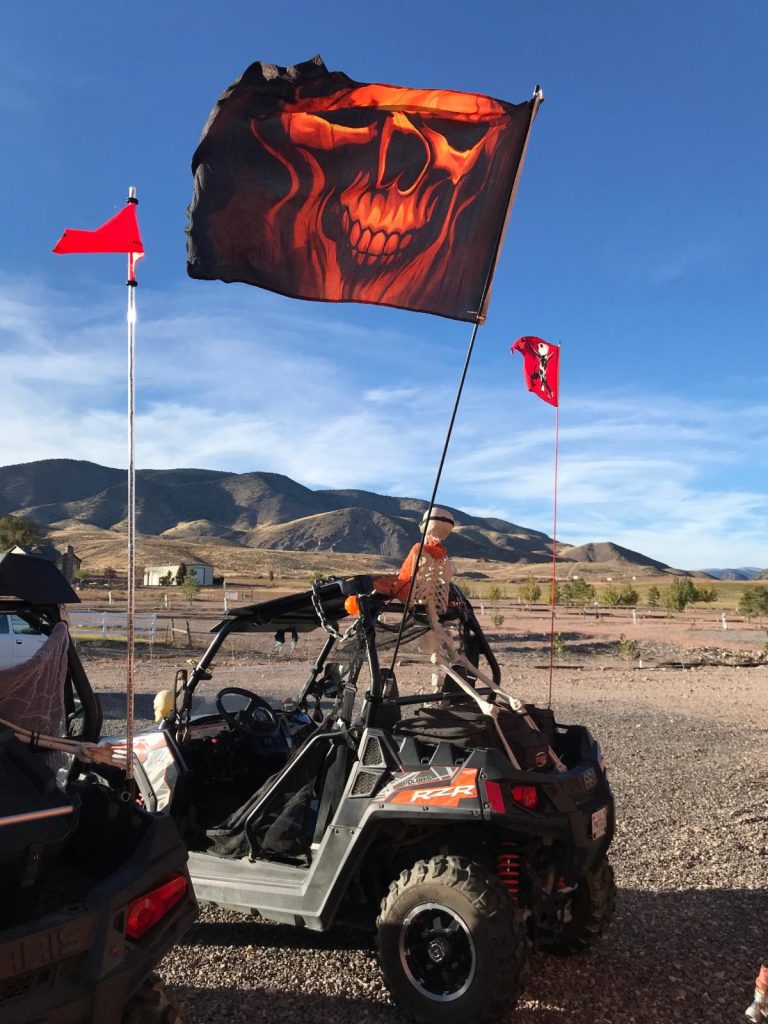 Halloween Howel – Marysvale, UT
Oct. 26, 2019
Come join us in Marysvale for a day of fall colors and spooky things!
We have a great day of fun planned. The Haunted Woods Poker Run Ride will be self-guided and will be marked and maps will be provided.
Visit the link below for a schedule of events and to register for this great day of riding!
Register Now for the Holloween Howel
---
SXS Adventure Rally
Nov 7-9, 2019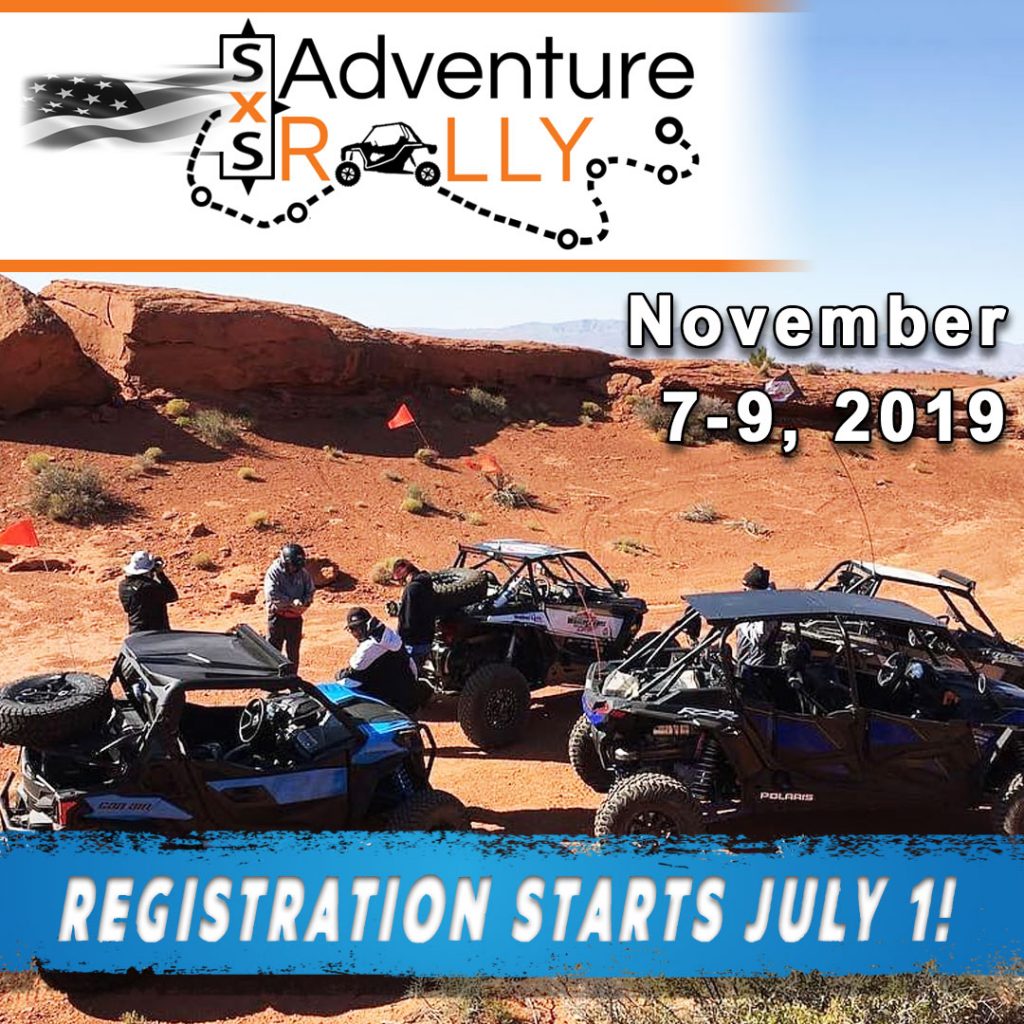 Experience the best of many Side by Sides and UTV's in the industry — the thrill of exploration, the excitement of speed, the sensation of Mother Nature and machines. Side x Side adventure at Sand Hollow is a family-friendly event with guided trail rides, primarily rock crawling with some less technical scenic rides in and around Sand Hollow State Park in Hurricane, Utah.
Come down to southern Utah and test drive the latest offerings from the top manufacturers, take guided trail rides around Sand Hollow, get fed and meet new people. There is plenty of dry-camping available on site. Average temp for November is Sunny and 65 degrees, perfect riding weather!