Utah State Parks Restrictions Lifted
UPDATE (5/1/2020): All areas managed by the Utah Division of Parks and Recreation are now open to all visitors. Visit the Utah State Parks COVID-19 page for updated information.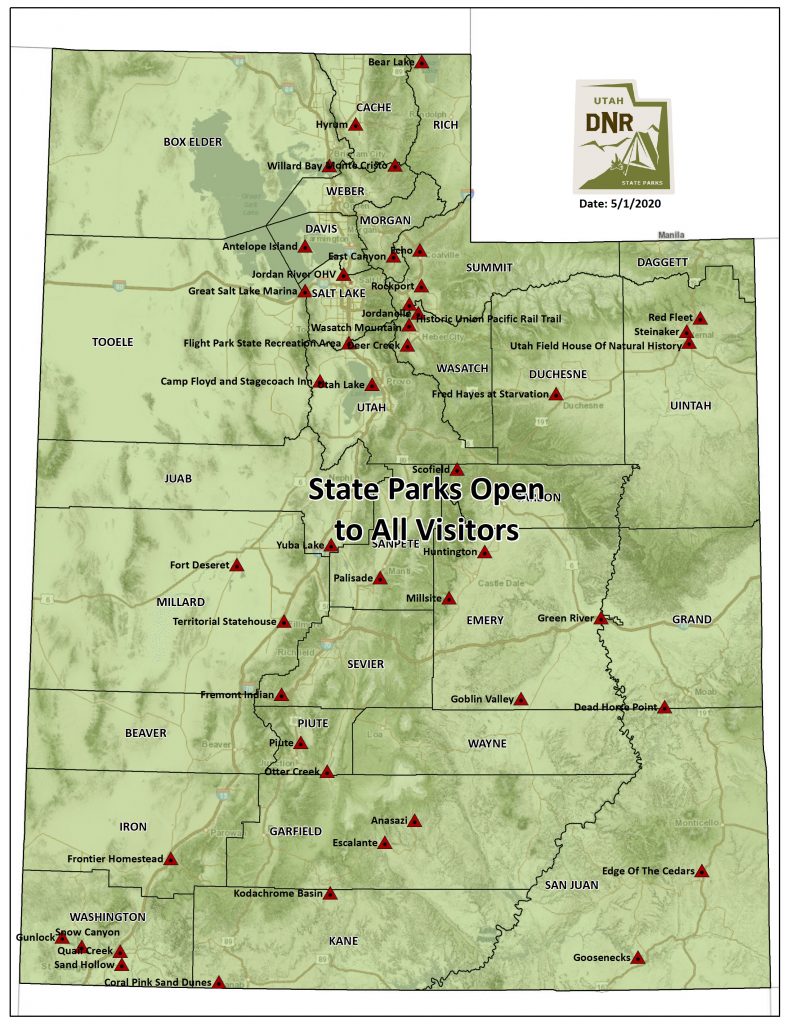 SALT LAKE CITY (April 17, 2020) — Following an announcement made today by Governor Gary R. Herbert, Utah State Parks are open to all Utah visitors, with some limitations in areas where local health orders are in place.
Utahns are advised to follow all local orders outlined by their county officials. Currently, in much of eastern Utah and other areas, outdoor recreation is restricted to the county in which you reside by local public health orders. If you live outside these counties, do not travel to visit state parks located inside them.
Always check with your local public health office if you have questions relating to your local health orders, as they may supersede this directive.
The Governor's announcement today applies to areas managed by the Division of Parks and Recreation only; it does not apply to recreation areas managed by other local, state, or federal agencies.
Visitors are encouraged to pre-pay online for day use at state parks. This pre-pay option allows visitors to limit contact with entrance gate staff.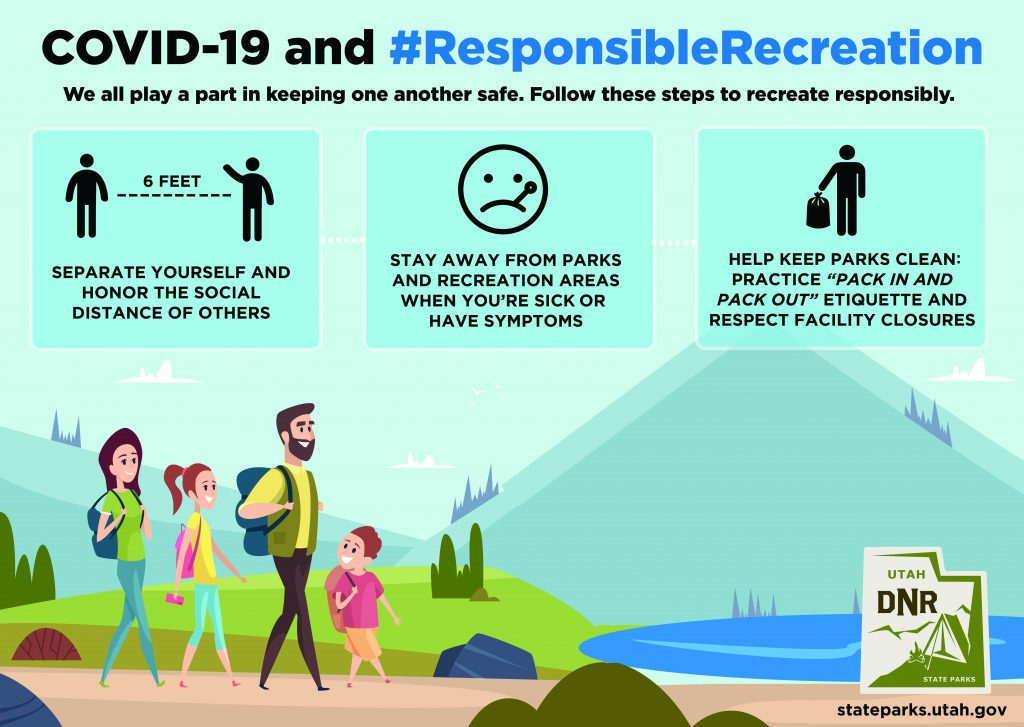 Note that some parks and facilities, such as visitor centers and concessionaires, may be closed at this time. Visit the official Utah State Parks COVID-19 webpage for updates on the status of your local park before you visit.
We ask all park visitors to continue practicing #ResponsibleRecreation. When engaging in outdoor activities, remember to remain at least six feet apart from individuals from other households; and refrain from congregating at trailheads, overlooks, or other areas.
Please stay home and contact your doctor if you are feeling ill or having symptoms. When at the park, practice "pack it in, pack it out" etiquette and respect facility closures.