Gunlock Visitors: Stay Safe Around Waterfalls, Rocks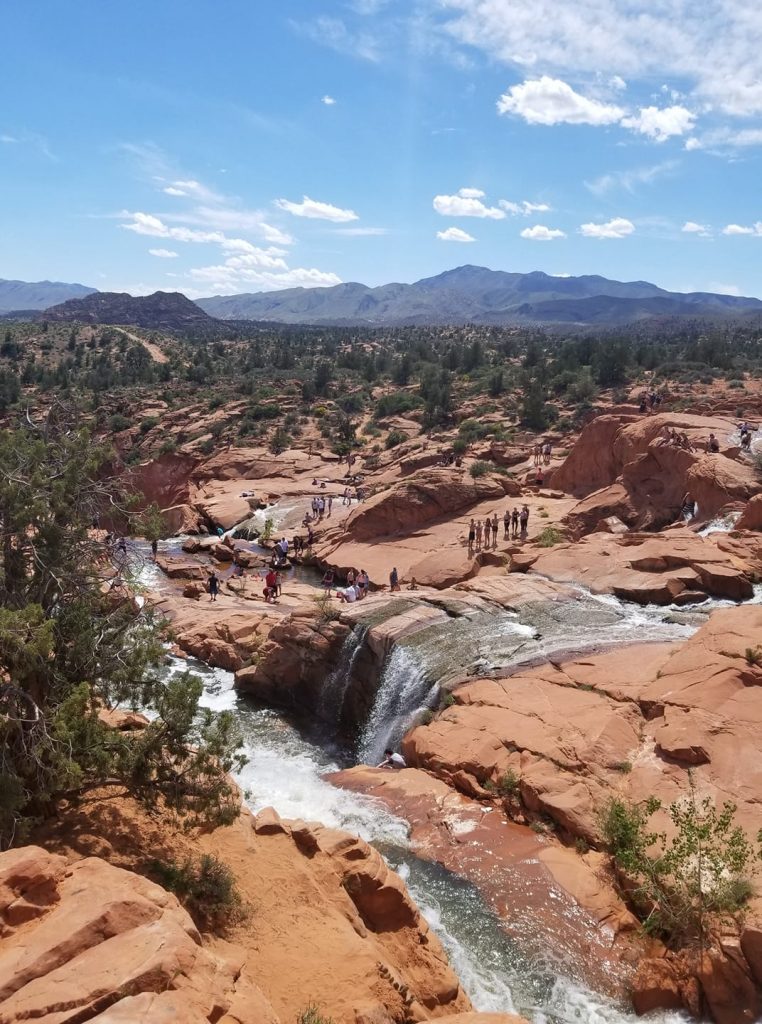 GUNLOCK STATE PARK — Due to a recent increase in injuries, the Utah Division of Parks and Recreation would like to remind visitors to Gunlock State Park to stay safe and aware when recreating near the waterfalls.
The waterfalls at Gunlock State Park are a beautiful and rare sight to behold. After being absent for about a decade, the falls began flowing this year in early March.
Thousands of people have visited the park to see the waterfalls since they began.  While very few incidents occurred in the area initially, the number of injuries has recently increased. In the past three weeks, one individual has died and three others have been injured while recreating in the waterfall area.
There is always an inherent risk when recreating outdoors, so safety and situational awareness is paramount. Whether you're taking in the beautiful waterfalls at Gunlock, boating at one of Utah's reservoirs, or hiking one of her many trails, remember to take the proper precautions.

While the responsibility rests with individuals and families to use discretion and to recreate safely, Utah State Parks personnel have posted caution signs along trails and on the dam to remind visitors of the hazards. Park staff and rangers will also be coming through the area more often to engage with visitors and remind them of conditions.
We anticipate the waterfalls will stop flowing in the next few weeks.

Recreating on the rocks near the waterfalls is dangerous. Rocks are slick, water is swift, and covered hazards exist in the pools. We strongly encourage families to use caution and be observant in the area.