Park of the Week: Dead Horse Point State Park
Featuring immense cliffs carved by the elements and stunning overlooks, Dead Horse Point State Park draws you in with its breathtaking landscapes, dark starlit skies, and rich history.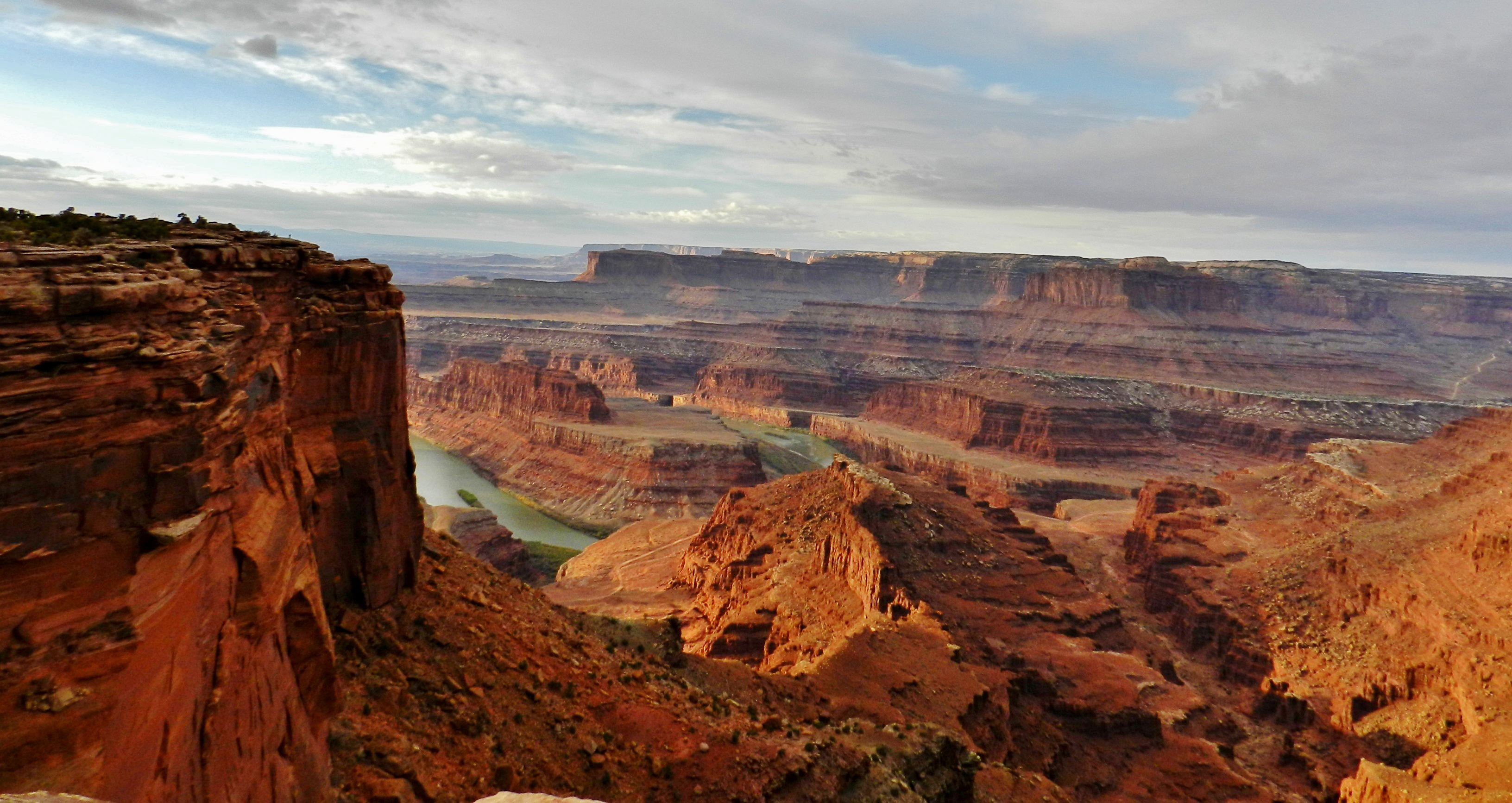 At Dead Horse Point, it's all about the view. Towering 2,000 feet over the Colorado River, the park is one of the most photographed scenic sites in the world.
Legend has it this state park got its name when 19th century cowboys used it as a coral and their horses mysteriously died of exposure. Now, this desert gem sports a visitor center, a 21-site campground, a group campsite and picnic area, and a 9-mile hiking trail loop.
For those seeking an extra special overnight experience, the park also offers Yurts that sleep six and feature a propane fireplace, kitchen area, outside grill, lighting, and electricity.
The plants and animals of Dead Horse Point have adapted to a land of scarce water and extreme temperatures. Plants grow very slowly here, and trees only 15 feet tall may be hundreds of years old.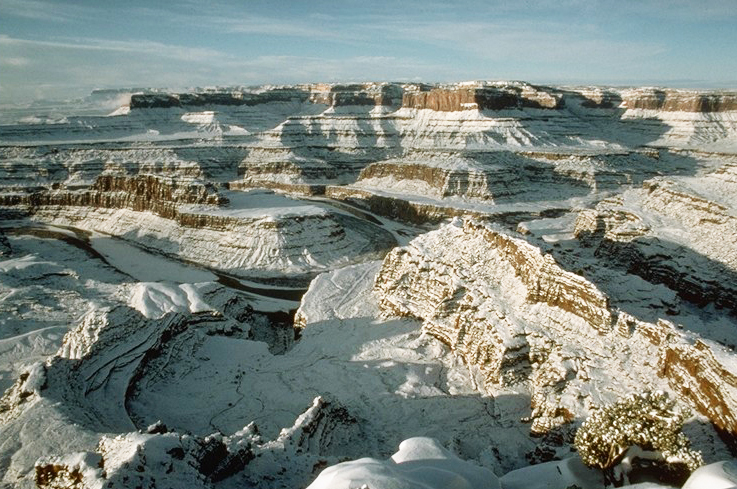 With Moab close by, mountain bikers visiting the park can rest assured their bikes are allowed in and can be ridden on the parks paved roads.
For a more extreme biking experience with incredible scenery, bikers can also test their skills down the Intrepid Trail located near the park's visitor center – complete with singletrack loops, slickrock sections and sandy washes.
The park spans 5,300 acres and has a high-desert altitude of 5,900 feet. Come by for a visit, gaze out from the overlook and see what all the talk is about.