Palisade State Park 4th Annual Fishing Tournament
Winners Pictures at end of Post.  Also there is a really good chance we will be doing this tournament next year, so look for information when it comes out.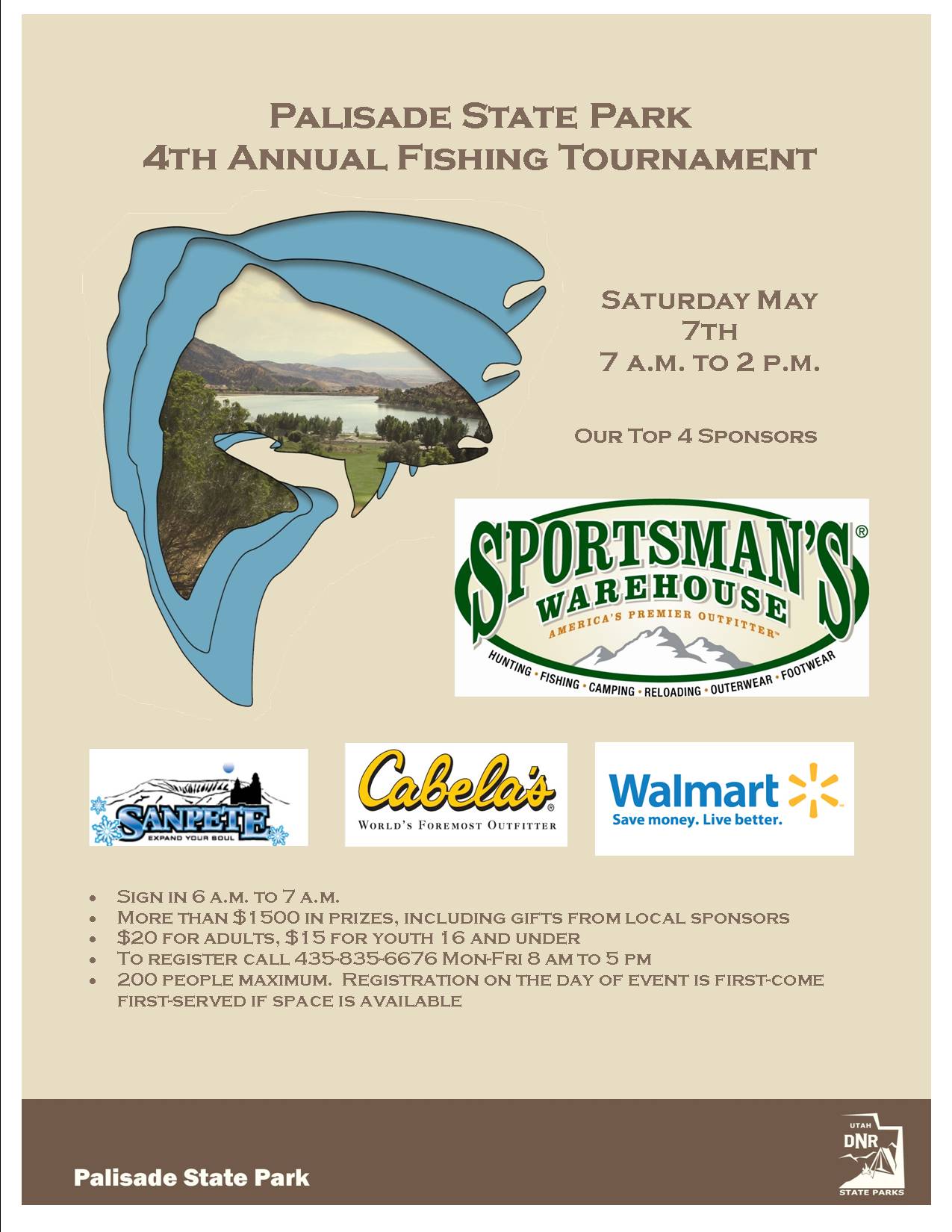 Saturday, May 7, 2016 – 7:00am to 3:00pm
Register now!  You don't want to miss this event!  More than $1500 in prizes will be awarded.  Largest measured fish will be the winner.  We will have prizes for 1st, 2nd, and 3rd plus additional prizes. Every participant must check in before fishing.  Check in is from 6 am to 7 am at the Pioneer Group site.  Tournament will start at 7 am and will end at 2 pm.  Awards and prizes will be given out at 2:30 pm.  To save time at check in please fill out the appropriate waiver and informed consent form and bring it with you at tournament check in.  Also, see attached rules and procedures for more information.  Your registration fee covers your entry into the park for the day of the event.  Adult registration is $20 and the Youth (16 and younger) registration is $15.
To get registered call us at the park at 435-835-6676 Mon thru Fri 8am to 4pm.
Click on the following link for documents that contain the rules and information about the tournament.  There is links for the adult and youth waiver forms, which you can print and fill out and bring with you to give to us during check in.
2016 Adult Waiver and Release Form
2016 Youth Waiver and Release Form